3 April, 2018
Sounds of The Great Trail: En français, s'il vous plaît!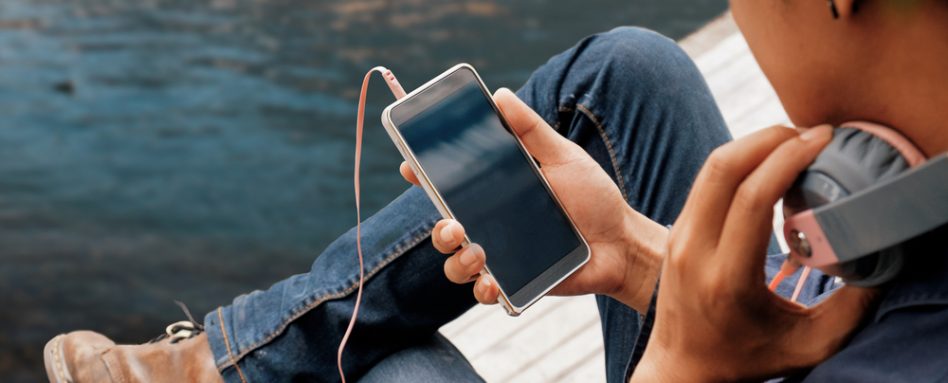 With numerous acts from across the country, the genre of French-Canadian music offers a wealth of diverse voices and sounds – as well as a chance to improve your français!
Here is a selection of our favourite chansons canadiennes for your next promenade on The Great Trail.
1. Le métronome – Malajube
One of the most popular francophone groups to emerge from Montreal's indie scene in the early 2000s, Malajube have gained a cult following among English speakers in Canada and abroad. This hit from their first album, Le compte complet, is a perfect example of their infectious and rebellious sound.
2. Est-ce qu'on s'aimera – À La Mode
This Franco-Manitoban electropop band, based in Winnipeg, have made a name for themselves with their synth-infused pop and emotional lyrics. This dreamy single, released in 2017, is a sign of even greater things to come.
3. Laisse-le pas te laisser – Les Hay Babies
Known for their blend of indie, folk and country, Les Hay Babies surprised their fans with their 2016 album, Le 4ième dimension. This song from the New Brunswick trio is tinged with sounds influenced by instrumentals, psychedelic and grunge.
4. Échec et mat – YAO
Blessed with a baritone voice that captivates listeners, YAO is a slam poet who fuses rap, hip-hop and soul. The Ivory Coast-born, Ottawa-based artist has already been compared to francophone greats such as Serge Gainsbourg and Oxmo Puccino, and received the Ontario Arts Foundation Artist Educator Award in January 2018.
5. Hélène – Roch Voisine
This romantic ballad from New Brunswick-born Roch Voisine truly launched his career. This single was phenomenally popular, and the album it appeared on went on to sell three million copies. Roch Voisine had originally aspired to be a professional ice hockey, but has since branched out into acting, radio and television presenting.
6. Pour que tu m'aimes encore – Céline Dion
Let's face it – Titanic just wouldn't have been the same without the unique vocals of Quebec's most iconic singer! Céline Dion started her career when she was still a teenager, and has been charming audiences around the world ever since. This inspiring number from her album, D'Eux, was released in 1995.
7. Le picbois – Florant Vollant
Famous for being part of Kashtin, one of the most important music groups in Indigenous history, Florant Vollant hails from Malitenam, Quebec. He has released four solo albums with songs in Innu, English and French. This duet with Claire Pelletier is one of his most popular releases.
8. Aujourd'hui ma vie c'est d'la marde – Lisa LeBlanc
This fiery folk song from New Brunswick's Lisa LeBlanc is one of the best ways to pick up real French-Canadian slang! This tale of a dejected lover is not only humorous and moving – it's also a great insight into some commonly-used words and phrases you may hear across francophone Canada!
9. J'en ai plein mon cass – Émile Bilodeau
Mentored by Philippe B, the former lead vocalist for Gwenwed, Émile Bilodeau is feted to become one of Quebec's rising stars. In 2017, he won awards from both Radio-Canada and l'Association québécoise de l'industrie du disque, the association for the province's music industry.
10. Une Année Sans Lumière – Arcade Fire
They are famed as one of Quebec's most successful anglophone bands, but Arcade Fire also sing songs en français from time to time. This bilingual song appears on their incredible first album, Funeral.