10 February, 2022
Stabilizing the Embankment on the Salt Marsh Trail, Nova Scotia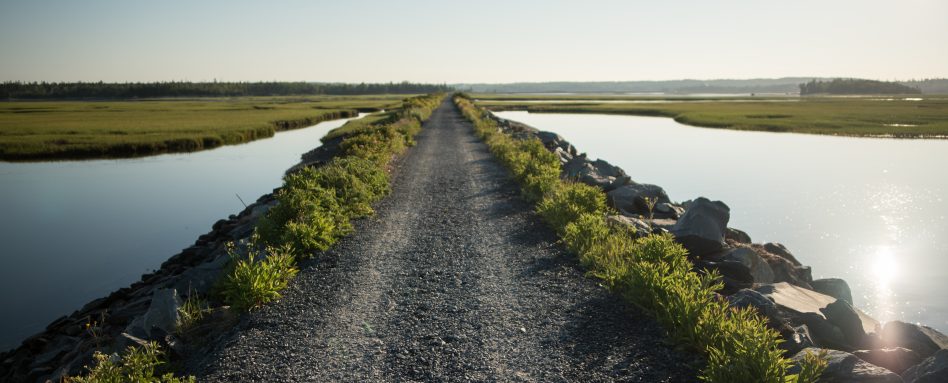 One of Trans Canada Trail's mandates is to provide support and funding to community-based trail groups across the country that manage local sections of the Trail.
A recent project on a section of the Salt Marsh Trail in Nova Scotia has been successfully completed, resulting in the stabilization of the embankment, as well as increased accessibility for visitors!
Using an engineered design, several layers of rocks have been placed along a section of this trail to stabilize it from erosion. This project not only stabilizes the embankment but retains the trail surface, protecting the marine environment. This allows the trail operators to use finer crusher dust on the trail surface which makes it more accessible to trail users who are using mobility devices.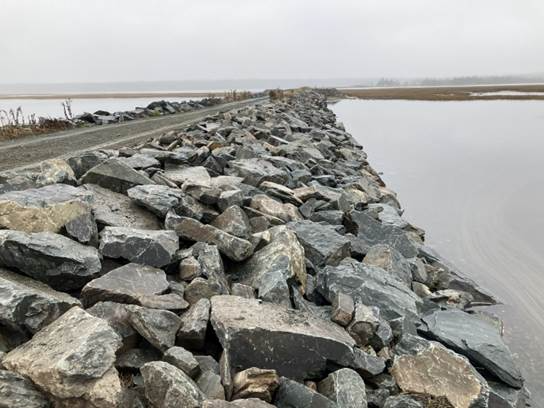 This particular issue was identified by Paul Tingley, who mapped the Salt Marsh Trail this past fall as part of our initiative with AccessNow. Paul was joined by guide Dwight Perkins from the Cole Harbour Parks and Trails Association, the local operator responsible for managing this section of the Trail.
While the plans to correct this issue were already underway at the time of the mapping, Dwight commented that volunteering as a guide has brought trail accessibility to the forefront of his mind and he is working with his fellow board members to improve accessibility whenever possible.