3 April, 2018
Stéphane Tellier: My Top 5 List of Towns and Villages Along the Trans Canada Trail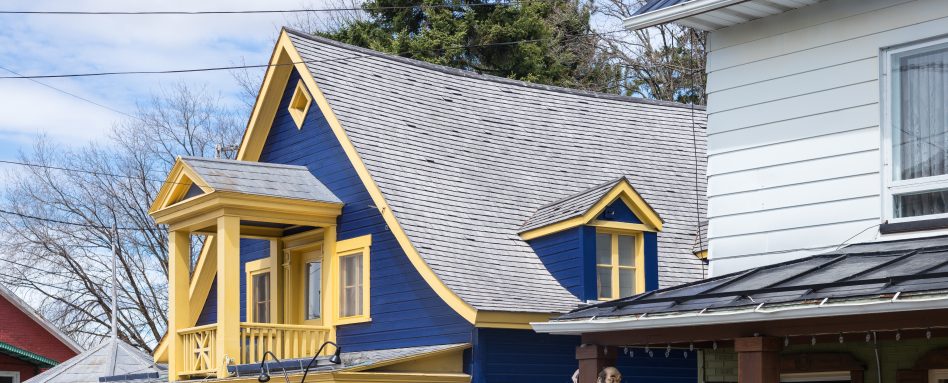 For the past 20 years, I have been travelling the world in search of the most beautiful places on the planet. Yet I'll never fail to be dazzled by my own backyard, with Canada's vast countryside, valleys, and stunning Rockies!
In my eyes, Canada has always been paradise for hikers. We have one of the biggest playgrounds on earth, and the Trans Canada Trail — the longest network of recreational trails in the world—is proof.
I'm eager to let you in on some of the hidden treasures you'll find along the Trail in Quebec. Here are five towns and villages that got my attention and ought to be on your list of places to visit!
1. Old Chelsea
My list begins in Ottawa Valley's Gatineau Park: no less than 45 kilometres of trails for your hiking pleasure! At the edge of the park is the village of Old Chelsea—a veritable slice of paradise where you'll find tasty eats, craft beer, and out-of-the-box accommodations, such as a windmill. When I visited Old Chelsea, it was love at first sight! I highly recommend spending at least one night in this picturesque village—before or after hiking the Trans Canada Trail—to take in all of the local attractions.
2. Val-David
The Trans Canada Trail continues into the Laurentians, where I recommend taking a break in Val David. With a population of over 4,000 people, Val-David is a small town that brims with an inspiring and creative energy. The locals have so much joie de vivre that you'll never want to leave!
They take pride in their market, the town centre, and their culinary scene, filled with marvellous restaurants opened by talented chefs. This is just the place to fuel up for the next leg of the Trans Canada Trail!
3. North Hatley
After you have hiked south down the Trans Canada Trail's Le P'tit Train du Nord (232 km), bring your backpack to the Eastern Townships for a stop in North Hatley, a quaint village whose heritage buildings will make you think you're in New England. I have to confess that I'm a little biased, since we're talking about my hometown. Ever since I was little, admiring its charming scenery has always been my favourite way to cap off a day of hiking! Between a cheese plate and a glass of cider, your inner Epicurean will enjoy burning a few calories by following the Trans Canada Trail along the shores of Lake Massawippi.
4. Baie-Saint-Paul
After you've visited Estrie, head northeast to Baie-Saint-Paul in Charlevoix. You won't regret getting out of bed early to catch the stunning sunrises in this gem of a town on the north shore of the St. Lawrence River. Baie-Saint-Paul is the perfect stopping place for active folks who love hiking and art. With all the beautiful shops and art galleries along its main street, you'll soon forget about how sore you are after your unforgettable day on the Trans Canada Trail. The town is also known for the prowess of its artisans, who can work miracles with locally sourced products. The residents, too, are said to have impeccable taste, which I've seen first hand in both their art and their cooking!
5. Rivière-du-Loup
For your last stop, cross over to the south side of the St. Lawrence to the biggest town on this list: Rivière-du-Loup! This Lower St. Lawrence town has over 30,000 residents and is a popular pit stop for travellers heading to the Gaspé Peninsula. Unfortunately, they are missing out on several spectacular attractions, such as the Fraser Manor and the Christmas Château. With all the conveniences of a town and no shortage of things to do, Rivière du Loup is an ideal waypoint en route to New Brunswick down the Petit Témis section of the Trans Canada Trail.
What are you waiting for? Grab your boots and knapsack!
Audacious, resourceful and convivial, Stéphane Tellier has been on more than 450 journeys across the world, stepping in hidden places and taking the trails less travelled by. An adventurer at heart, a photographer and travel expert, he has designed, tested and added to tourist trails in all four corners of the globe. In Spring 2018, you'll find him hosting a new season of Guide et bourlingueur on Canal Évasion.