17 October, 2019
T.R. Meighen Family Foundation supports Trail projects in Ontario and New Brunswick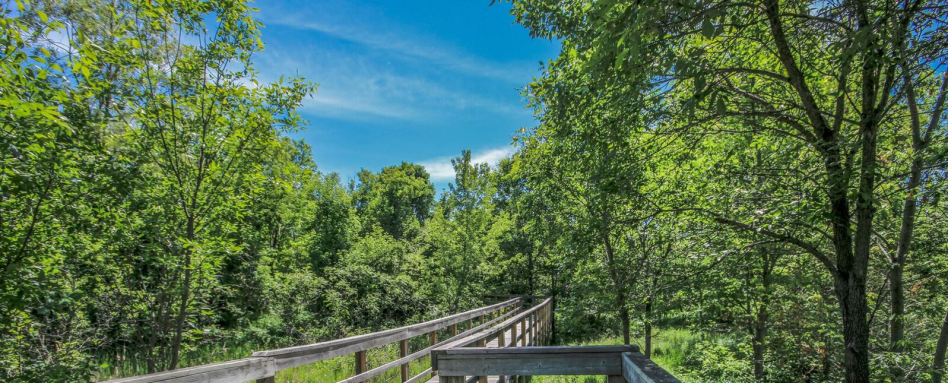 Memories of outdoor adventures with his family in Caledon, Ontario and St. Andrew's, New Brunswick, and of being intrigued as a youngster when he first heard about the project to create The Great Trail – these are some of the reasons Ted Meighen cites for why his family's foundation supports TCT.
"I recognized early on that the Trail is unique and special," Mr. Meighen says. "In how many countries do you have the ability to walk, canoe or bike from one end of the country to the other? That resonated with me."
Mr. Meighen is a director of the T.R. Meighen Family Foundation, along with his two brothers and his parents. Another reason they were attracted to the Trail was its "multiplier effect" – in line with the foundation's belief in supporting projects that yield layers of benefits from the initial investment.
"The Great Trail has many multiplier impacts; it gives Canadians a chance to discover parts of their community they didn't necessarily know about, while encouraging them to be active outdoors and become healthier," Mr. Meighen says.
The donation was used for two projects with connections to the family's life: one to complete a bridge replacement in Caledon, and another to support a study on finalizing Trail connections in New Brunswick, between Saint John and St. Andrew's.
Mr. Meighen believes The Great Trail naturally brings communities and people together. "The fact that so many Canadians live and work close to the Trail fosters shared enjoyment. From where I work at Billy Bishop Toronto City Airport on Toronto Island, I can walk for two minutes and be on the Martin Goodman Trail, where many others are also enjoying the city's stunning waterfront view."
"The Trail is not only accessible because of its proximity, but also because it presents options for all; you don't need to be a skilled hiker or climber to appreciate what it offers," he says.
Trans Canada Trail is a not-for-profit organization. If you value our work, please consider supporting us by visiting our Give page.  
---