15 April, 2023
A Tasty Crockpot Recipe That Does the Work for You While You're Out on the Trans Canada Trail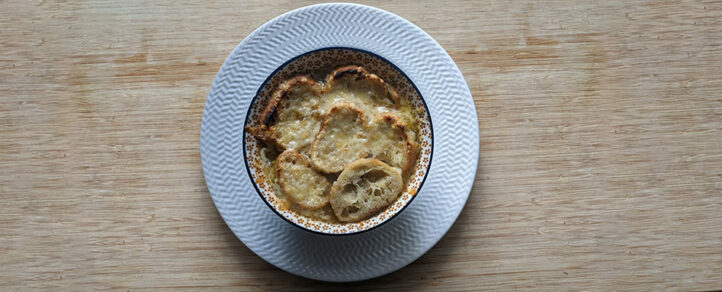 After a day out and about on the Trans Canada Trail, there's nothing better than coming home to an already prepared nutritious meal. We sat down with former licensed dietician Kim Morency to get one of her top crockpot recipes to help you refuel and relax after an active day. This exceptional onion soup recipe can be prepared with beef or vegetable broth.
Healthy meal prep made easy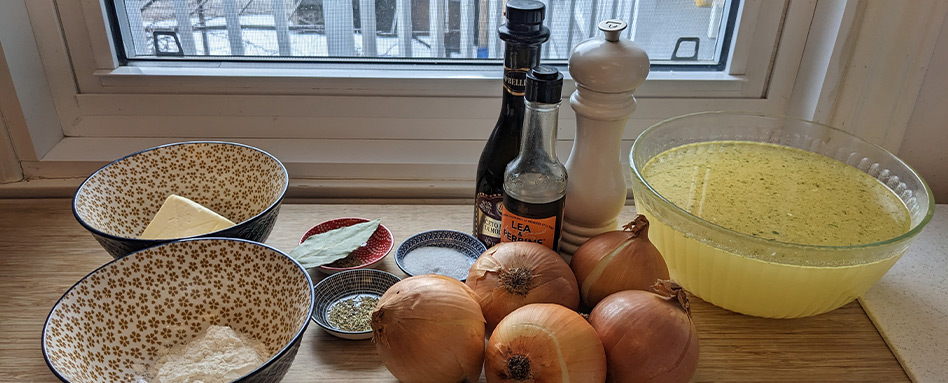 The beauty of a crockpot is that you can prep it and forget it. Prepare your ingredients, program the crockpot and prepare for deliciousness.
Tools
• Crockpot  
• Skillet  
• Spatula or wooden spoon  
• Cutting board  
• Knife
Ingredient list 
• 1 stick (½ cup) butter 
• 5 yellow onions, sliced  
• ¼ cup white flour 
• 8 cups beef broth or stock – substitute with vegetable or onion broth for a vegetarian version.
• 2 teaspoons garlic, minced (or ¼ teaspoon garlic powder) 
• ¼ teaspoon each of dried thyme and oregano
• 1 teaspoon Worcestershire sauce
• 1 tablespoon balsamic vinegar
• 1 bay leaf
• Salt and pepper to taste
• 1 baguette (to serve alongside soup)

Delicious, nutritious and an excellent warmer-upper
Not only is this recipe delicious, but it also contains vitamins C and B6, and the flavonoid quercetin, which has been shown to possess anti-inflammatory and antidiabetic properties, among others. On a less scientific level, it's warm and soothing and will help you to reenergize and feel great after your Trail adventure.
How to prepare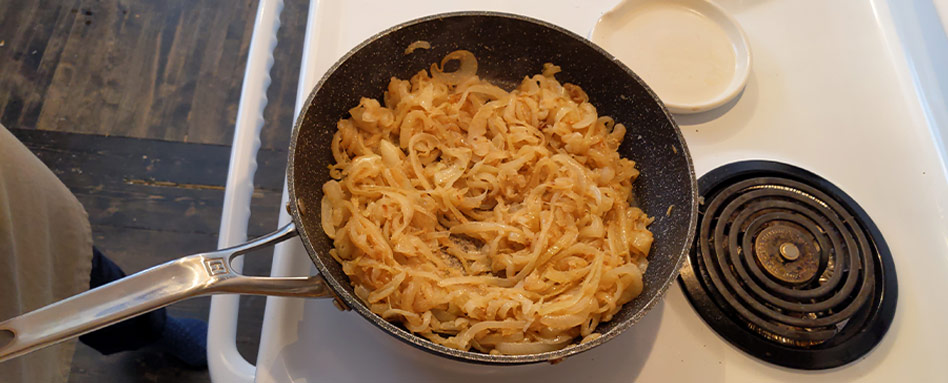 1. In a large skillet, place the butter and sliced onions. Sprinkle with salt and pepper. Sauté approximately 10 minutes or until onions are brown and caramelized, stirring often.
2. Add flour to the skillet and cook for 2 more minutes.
3. Add the mixture from the skillet to the slow cooker. Add remaining ingredients and stir well.
4. Set to cook on high for 4 hours, or low for 8 hours.
Interlude: Head out to the Trans Canada Trail for an adventure! 
5. Remove bay leaf.  
6. Serve with toasted baguette. Enjoy! 

Classic variation: cheese, please!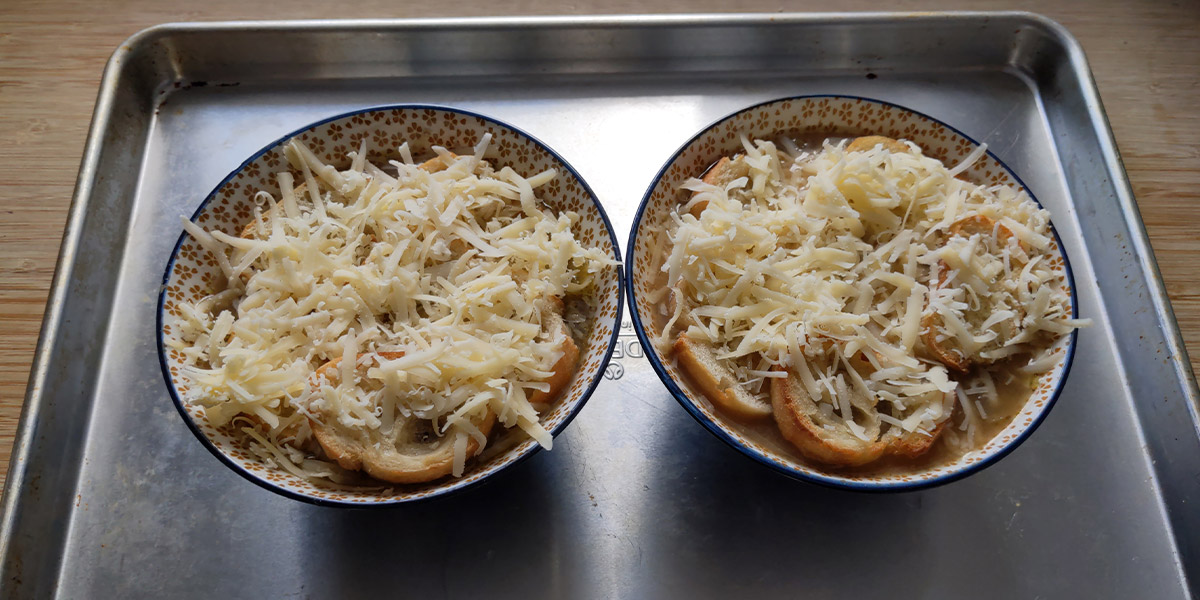 Prepare onion soup as above. Ladle soup into oven-proof bowls, and place bowls on a cookie sheet. 
Slice and toast baguette, brush with olive oil, and put under the broiler for 2 minutes or until well toasted. 
Add sliced cheese – we suggest Gruyère or Emmental, mixed with a little parmesan – on top of the toasted baguette, and place on each bowl of soup.  
Broil for two minutes or until cheese is bubbling. 
Enjoy!