30 August, 2019
The Great Trail is great, but together it's even better!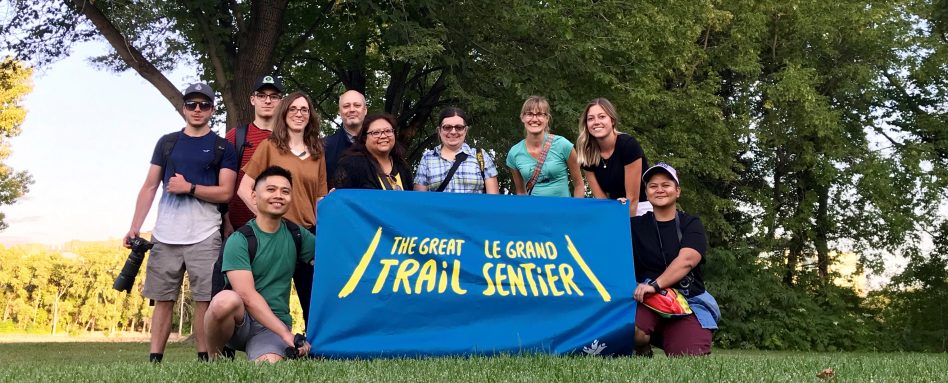 By Patriq Chenier
During our first-ever Instameet, organized in collaboration with Travel Manitoba, I had the chance to join a group of Instagrammers on a guided tour of The Great Trail of Canada in Winnipeg. For more than three years, your humble servant has worked as the Digital Outreach Coordinator for The Great Trail. And, as you probably know, I work behind a screen. I know that Canada is massive and magnificent, and I've been lucky to visit many parts of it. But this time, I had the chance to talk about The Great Trail while actually walking and experiencing it.
We met at the Forks and walked for almost three hours, over a distance of almost five kilometres. Philippe, our guide, knows his city very well. The participants, who are all from Winnipeg, said they discovered places along the Trail that they didn't even know about! At the end of this marvellous evening, I pointed out to the group that the five kilometres we had covered was part of the longest network of recreational multi-use trails in the world, which stretches over 24,000 kilometres!
This fun, non-virtual experience will happen again. We are already in the process of organizing similar events across Canada. All kinds of adventures could be happening in your back yard (after all, 80% of Canadian live within 30 minutes of a section of the Trail!)
So, stay tuned – I might even meet you on The Great Trail in your community!
Trans Canada Trail is a not-for-profit organization. If you value our work, please consider supporting us by visiting our Give page.