19 October, 2020
Tips for Safe Fall Hiking from The Happy Camper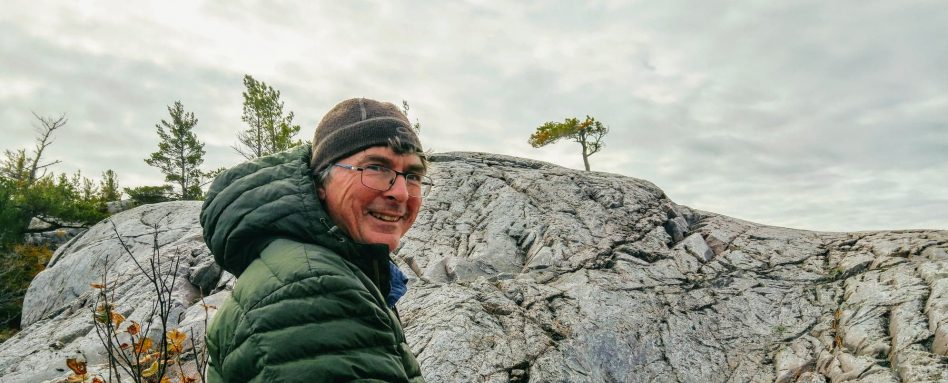 By Kevin Callan
Fall is definitely the prime time to lace up your hiking boots, slip on your pack and grab hold of your walking sticks. The summer heat waves have disappeared, the air is crisp and cool, the mosquitoes are no longer on the hunt, the forest is alive with colour and the crowds along the trail have greatly diminished.
Before you head out, however, make sure to have the proper skills and gear to create a safe and enjoyable walk in the woods.
Plan ahead
First things first: have a trip plan. Let everyone know where you are going, and don't alter your trip plan without anyone knowing.
I'd also highly recommend packing any piece of technology available to keep you from being confused of your whereabouts (map, compass, GPS), and satellite communications to let everyone know where you are in case something happens.
I prefer SPOT devices; I just upgraded from their reliable Gen3 to their new Gen4. A push of a button lets people at home know you're okay, or if the unexpected should happen, it sends your GPS location to emergency responders. The updated tracking system (SPOT Mapping) is awesome as well. It lets you share so everyone knows when you're moving, when you stop to make camp, and when you've stopped for an extended period of time it will stop sending track messages until you start moving again. Very cool!
Dress for the weather
Another important note for fall hiking is to expect the unexpected when it comes to weather – make sure to layer up.
Merino wool is perfect for this. It's light weight and will definitely keep you warm and dry when the sky goes grey and temperatures start to drop. Many brands offer excellent high-performance thermal layering systems with a combination of polyester (to maximize wear resistance) and fine merino wool (a soft and crimpy wool, perfect for wearing next to the skin). It also holds up to 80% air, an excellent way to trap body heat.
The key ingredient is that the permeable material also allows body moisture to escape, keeping you dry and toasty warm. Try a combination of a base layer with a mid-layer to really ward off the cool evenings.
Be prepared for emergencies
Some good extras to throw in your day pack would be a heat-reflective blanket and mini tarp system, in case you have to spend an unexpected night in the woods. Add some Paracord and a fire-starting kit; including a lighter or waterproof matches and/or fire steel and fire starters. You can purchase fire starters or make your own out of cotton swabs soaked in Vaseline, or dryer lint mixed with lip balm.
Of course, you should already have a knife (and fire steel) attached to your belt or hanging around your neck.
Water purification tablets are a lighter alternative to any water filtration system. These tablets — like Aquatabs — are effective and smaller to pack than a water filter. (I'd also consider a LifeStraw water purification system.)
Remember, always attach a whistle to your pack. Three strong blasts is a distress signal. Also helpful are a mini-flashlight (check your batteries before you go), a small pencil (for leaving notes), with snare wire and duct-tape wrapped around it.
Always pack a small first-aid kit to help yourself or others on the trail. I recommend taking a first-aid course every few years. It's best to be equipped with knowledge for those unexpected situations as well as knowing how to use all the gear you bring along.
About Kevin Callan: The Happy Camper
Kevin Callan (aka The Happy Camper) is the author of 18 books; his latest being Once Around Algonquin: An Epic Canoe Journey. He is an award-winning writer and a keynote speaker at outdoor events across North America.
Kevin is also a regular guest on several television morning shows and CBC Radio. He has won several film awards, writes a column for Paddling Magazine and Explore Magazine. Kevin was listed one of the top 100 modern day explorers by the Canadian Geographical Society. He was also made Patron Paddler for Paddle Canada.
Check out his web site at kevincallan.com and YouTube channel at KCHappyCamp. Kevin Callan is a SPOT Ambassador for Globalstar Canada Satellite Co.