3 March, 2023
Top 5 Winter Activities for the Whole Family along the Trans Canada Trail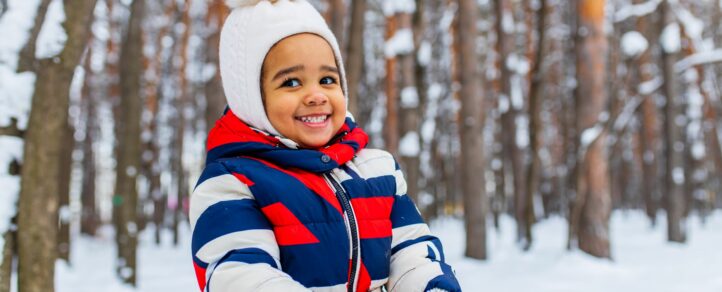 To all the parents and caregivers out there: it's snowsuit season, which we all know means much time spent wrangling your children into their winter gear whenever you want to leave the house. If you're going to take the time to get your kids dressed, you'd better have a good plan for outdoor activities!  
Getting outside is good for everyone: it keeps you and your loved ones active and helps kids burn off energy, so you can all rest easy. Here are our top five winter activity suggestions for the whole family along the Trans Canada Trail!  

Cross-country skiing 

Cross-country skiing is the best. It's great exercise, it allows you to get out into nature without the major expense of ski resorts, it's accessible everywhere – from city parks to rural areas, and it's suitable for kids from toddlers on up. For really little ones, use a backpack or chariot and you're good to go!  
Top Trail suggestions:  
Slocan Valley Rail Trail (BC), which runs from Slocan to near South Slocan, via Appledale, Winlaw and Crescent Valley. 
Parc linéaire le P'tit Train du Nord (QC), a 234-kilometre-long trail in the Laurentian region of Quebec, passing through several charming villages. 
City of Yellowknife – Frame Lake Trail (NT), which offers seven kilometres of groomed trails. 

Sledding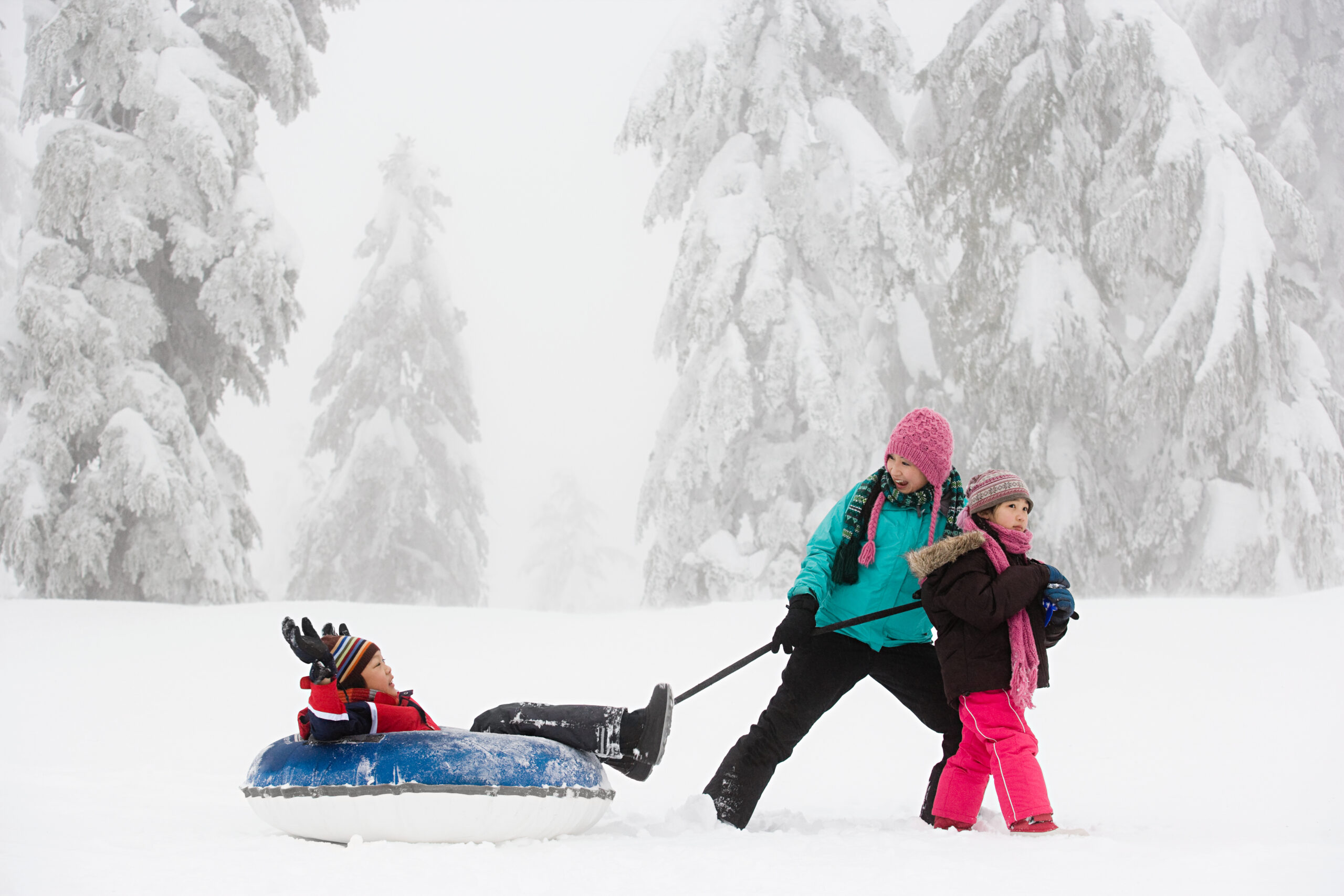 Disclaimer: This is more of a Trail-adjacent recommendation! But we'd be remiss if we didn't include sledding as a top winter pick. A popular winter activity for all ages from toddler to adult, generally resulting in smiles and shrieks of delight, sledding is a great bet. And we all know happy kids mean happy parents. Plus, climbing up the hill is great exercise! 
Top Trail (adjacent) suggestions:  
William Griffin Park or Cleveland Park, along the City of North Vancouver Trail (BC)  
Parc Michel-Chartrand, just off the Ville de Longueuil Trail (QC), which features a motorized lift and safety monitors on site. 
Riverdale Park East in Toronto along the Pan Am Path (ON). Bonus: it also offers great views of the CN Tower and downtown core.  

Winter hike or snowshoe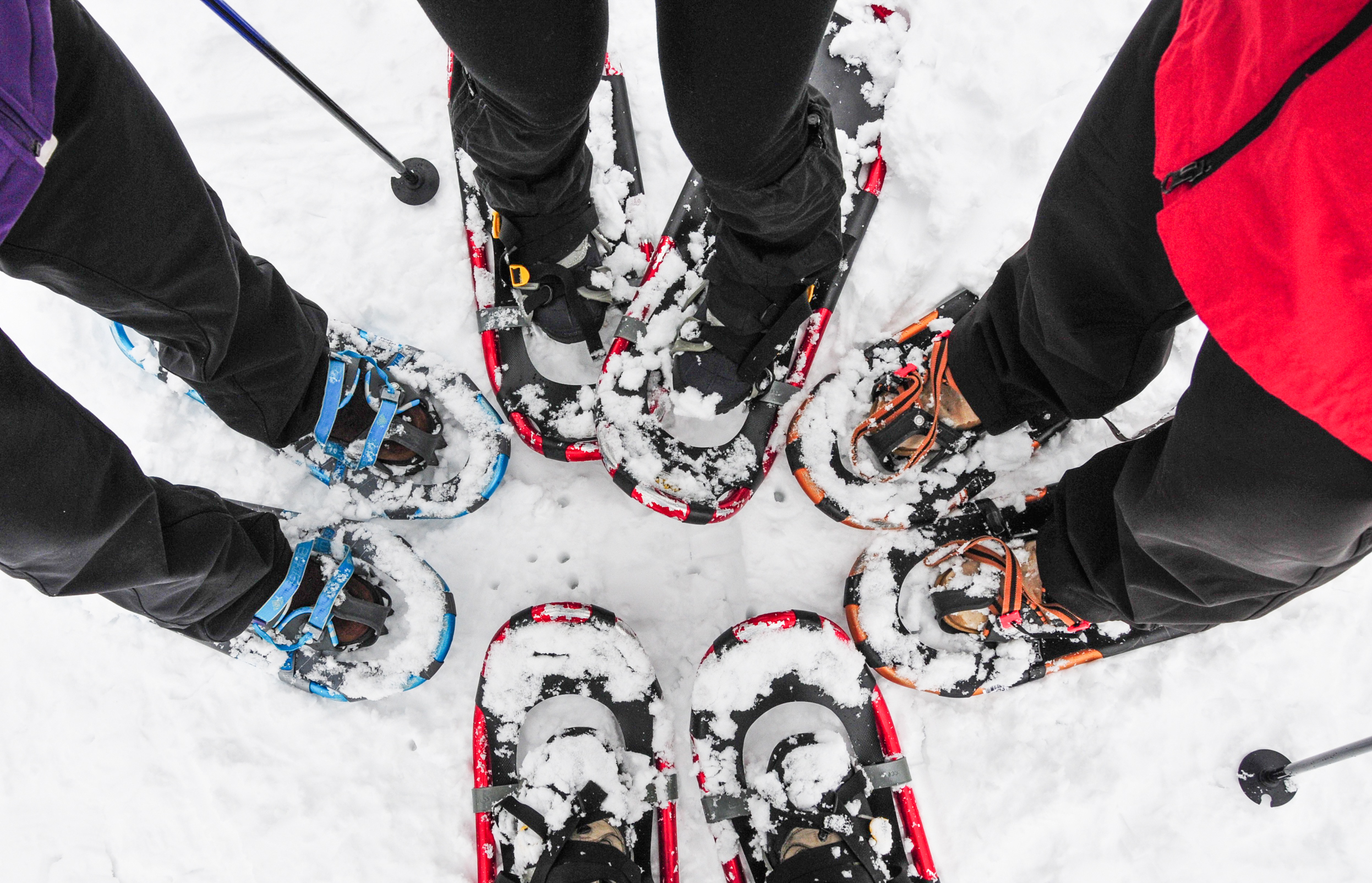 Winter hiking and snowshoeing are both great activities that can be done almost anywhere there's a trail. Check with your municipality – in some cities, like Montreal, you can borrow snowshoes from your local library or at city parks! Head out for as long or short as is appropriate for your little ones – even a 15-minute jaunt will get your heart pumping and change your mood. For the younger set, bring them along in a sled – it works wonders for naps. 
Pro tip: Motivate your kids by giving them nature-related tasks along the way, like counting trees, making up songs, or choosing their favourite rock… then reward them after your outing with a treat.  
Top Trail suggestions:  
Confederation Trail (PEI), on the section around Charlottetown between the arterial highway and Joe Ghiz Park, which is open to snowshoers and winter walking along groomed trails. 
Caledon Trailway (ON) – this trail is on the longer side but offers several access points. 
Gaetz Brook Greenway (NS), near Chezzetcook, about 45 minutes outside of Halifax. 

Ice skating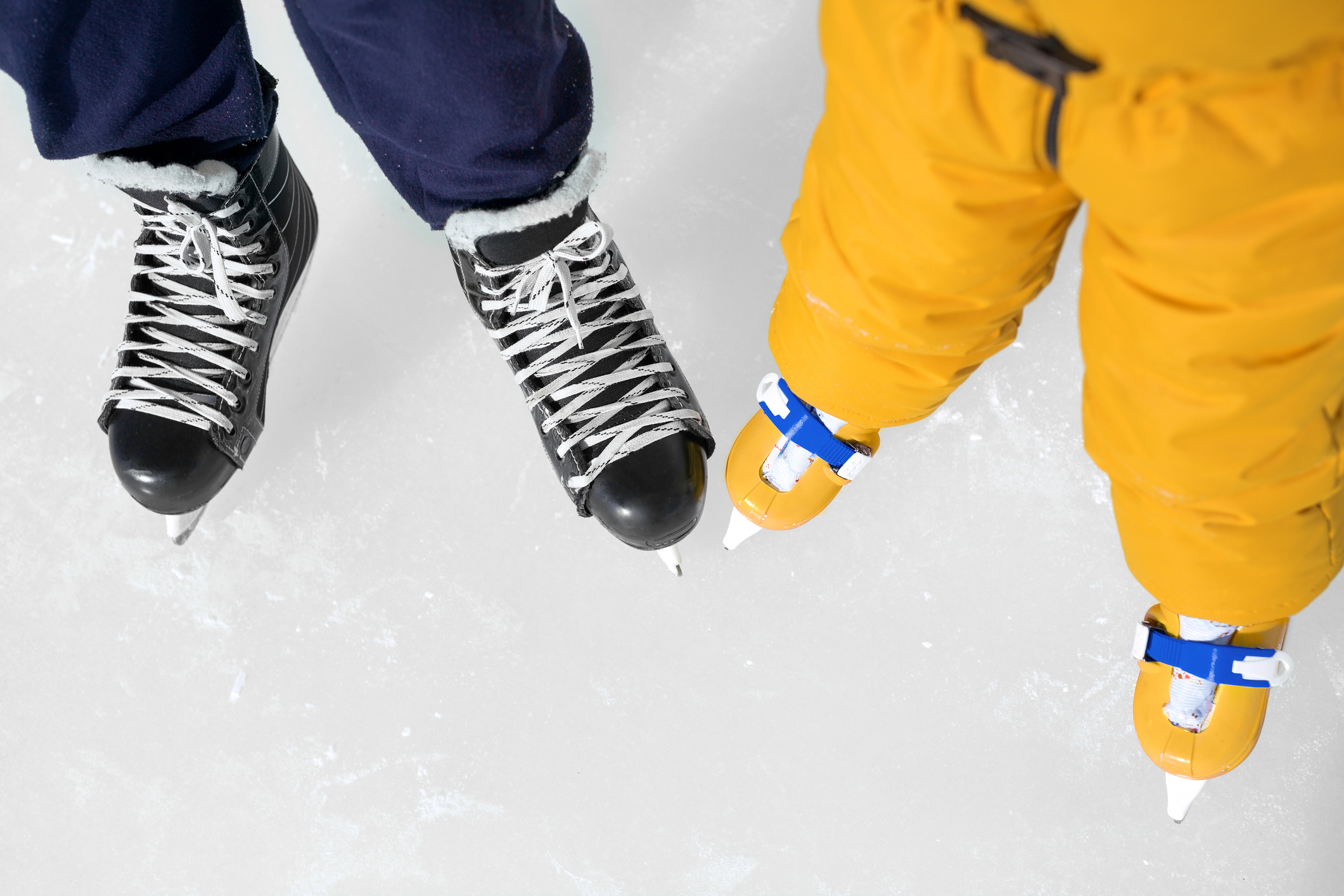 A nationwide fave, ice skating is appropriate for all ages, from toddlers to grandparents – just be sure to bring protective gear! Did you know that you can ice skate right on the Trans Canada Trail?  
Top Trail suggestions:  
Rideau Canal, along the Capital Pathway (ON) – in the winter months, explore an amazing outdoor rink! 
Shipyards Park, along the City of Whitehorse – Millennium Trail (YT), where you can also find sledding and a firepit! 
The Forks section of the City of Winnipeg Trail (MB) – The Forks has tons of family- friendly perks, including a public market!  

Make a snow family 

It's a classic for a reason! Bring some carrots and sticks and build a snow family just off the Trail – you'll have fun and spread some cheer to passersby. Great for kids of all ages, it's open-ended and creative. Make snow-kids, grandparents, cats and dogs… let your imagination run wild! 
Top Trail suggestions:  
City of Regina Trail (SK) – the Wascana Park section offers plenty of space to build, just off the Trail!  
City of Edmonton – River Valley Trail (AB) – the Trail bisects several city parks that offer plenty of open space for your creations. 
Parc Lafontaine section of the Ville de Montréal Trail (QC), right in the centre of the city. 
Winter can be long. And dark. Stave off cabin fever by getting outside with the whole family, along the Trans Canada Trail! Find more tips at tctrail.ca/blahs2ahhhs.