19 April, 2023
Trail Profile: City of Nelson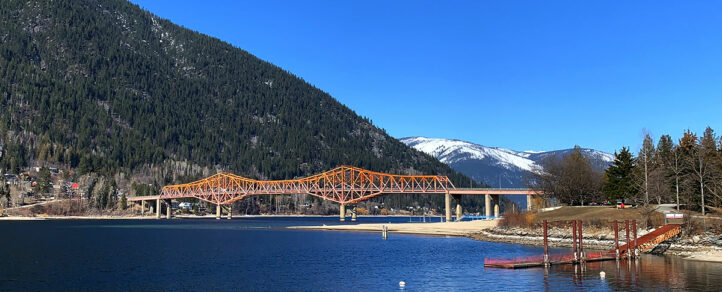 The aptly named City of Nelson Trail runs right through Nelson, BC. It links up with the Great Northern Rail Trail to the west and the West Arm Provincial Park Paddle Route to the east. This five-kilometre trail takes you through both quiet and lively city streets, plus a city park, making for a lovely stroll with plenty of fun stops along the way. 
A delightful mix of hippie culture, avid outdoorspeople and a strong artsy vibe, Nelson has a long history as a tourist destination, particularly in the winter months, when skiers and snowboarders flock to the region to shred at Whitewater or nearby Red Mountain in Rossland, BC. In the warmer months, the area is filled with hikers, campers, paddlers and families – and festival fans for Shambala! Nelson offers hiking trails right in town, with plenty more to discover in the surrounding West Kootenay region. 

What we love about the trail 
• Winds right through downtown Nelson, with cafés, restaurants and shops 
• Runs through a beautiful park with amazing views 
• There is a beach. Need we say more? 

A tour of Nelson from top to bottom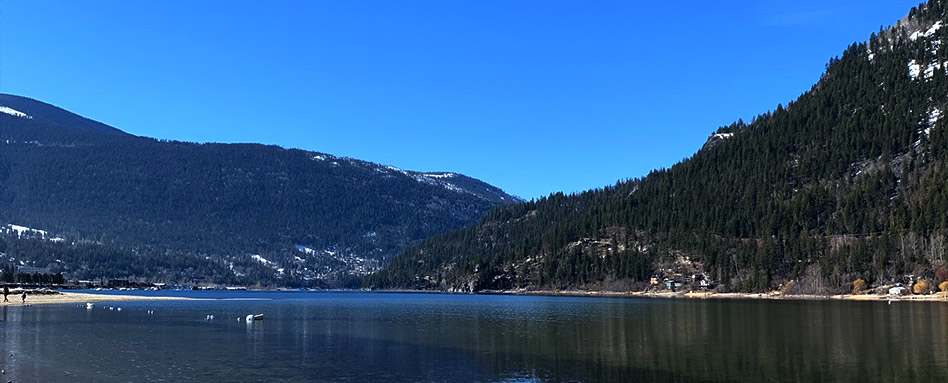 The City of Nelson Trail starts off at the Mountain Station parking lot in the uphill neighbourhood – spoiler: it is indeed uphill – linking with the Great Northern Rail Trail, which runs 40 kilometres in a wilderness setting all the way to Salmo. Head out along a short gravel road, then follow the Trans Canada Trail signs along sidewalks and streets through a residential area as you make your day to downtown Nelson.
Right in the heart of the city 
Along Ward Street, you'll find the famed Oso Negro Café, a longtime coffee roaster and purveyor of extremely tasty beverages and snacks. You'll find plenty of other dining options in the area, particularly on Baker Street, Nelson's main drag, which offers outdoors shops, boutiques, cafés and restaurants. Highlights include gallery/shop the Craft Connection, featuring artists from the area, Marzano for pizza and brunch, John Ward Fine Coffee and much more. The Trail continues down Ward, Front and Hall streets before meeting up with Rotary Lakeside Park. You'll also pass right by the Hume Hotel, founded in 1898, with striking architecture, a spa, restaurant and pub. 
Walking trails, playgrounds, sports fields and beaches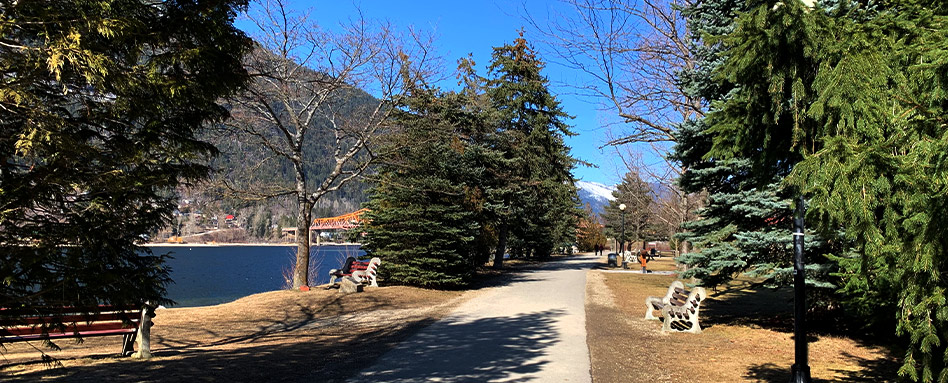 The City of Nelson Trail continues into Rotary Lakeside Park, which features a beautiful mixed-use walking and biking trail that follows Kootenay Lake's waterfront. In the warmer months, stop for some beach time and a dip in the lake. Younger Trail adventurers will love the park's playground. You'll also find the Rose Garden Café right in the park, and there is even a train that chugs along a short track through the park. The City of Nelson section of the Trail concludes here, linking up with the West Arm Provincial Park Paddle Route, which continues to the Balfour ferry terminal.