23 August, 2023
Trail Profile:
Fundy National Park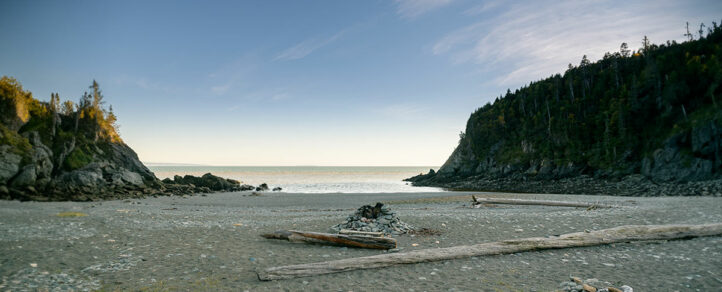 Explore several Trail sections in this incredible national park in New Brunswick! Fundy National Park is part of the UNESCO Fundy Biosphere Region. The park is home to beaches, a coastal trail and several footpaths. Plus, lookouts, a waterfall and even a suspension bridge! Trans Canada Trail's Fundy National Park Trail is made up of several shorter trail sections with varying difficulty and links to the Dobson Trail on one side and the ultra-challenging Fundy Footpath on the other. Here's a closer look at some of the Trans Canada Trail sections within Fundy National Park. 
What we love about these Trail sections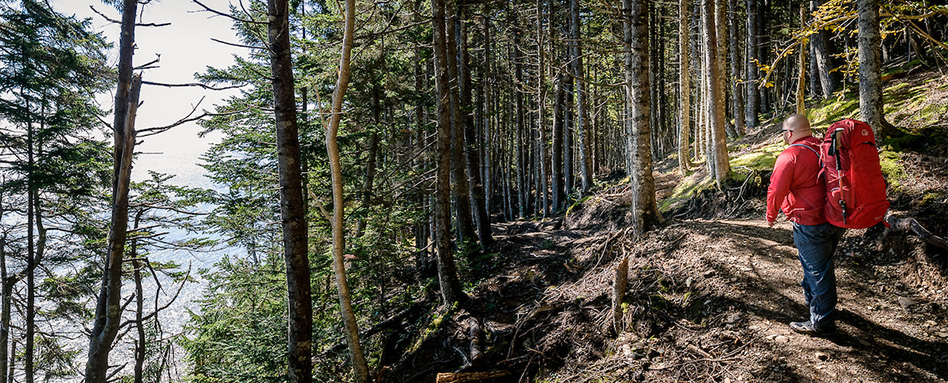 • Many options to choose from, including short loops and longer there-and-back coastal hiking trails 
• A gorgeous forested and coastal environment in a renowned national park 
• A chance to experience the highest tides in the world! 
Fundy trail system offers options for all interests 
Fundy National Park offers 28 trails – some on the Trans Canada Trail and some not. From kid-friendly one-kilometre options to challenging coastal treks, you'll find a number of options to suit your interests and comfort level. For the more ambitious, the Fundy Circuit is a 48-kilometre loop that generally takes at least a few days to complete, with backcountry campsites en route (reservations required). 
Stroll through a family-friendly wooded trail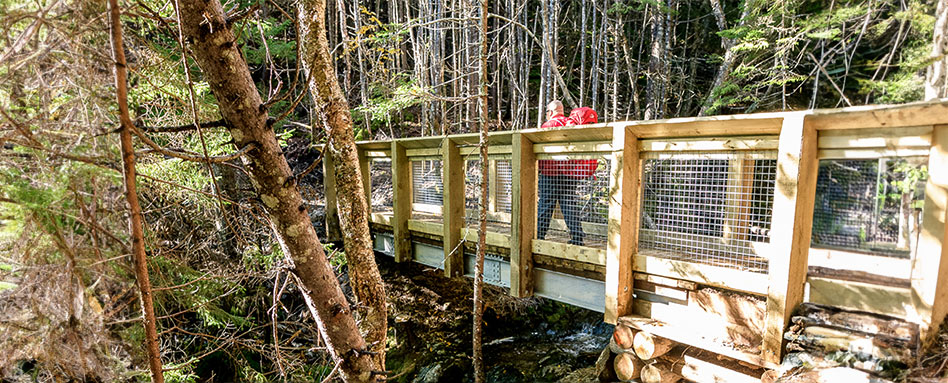 The Shiphaven Trail is a one-kilometre return trip and is a great option for the whole family. Enjoy views of the Point Wolfe River and its estuary and learn about the Point Wolfe area via interpretive panels along the route. Keep an eye out for Red Spruce – and maybe even ravens! 
A forest fire regeneration experience 
The moderate-level Dobson Link offers a short, but challenging, 2.6-kilometre hike and links to the much longer Dobson Trail, which spans from Fundy National Park to Riverview, New Brunswick. You can find the Dobson Link Trail via the Laverty Falls Traill or Moosehorn Trail; take in the awe-inspiring views from lookout points along your route. 
Coastal vistas and steep ascents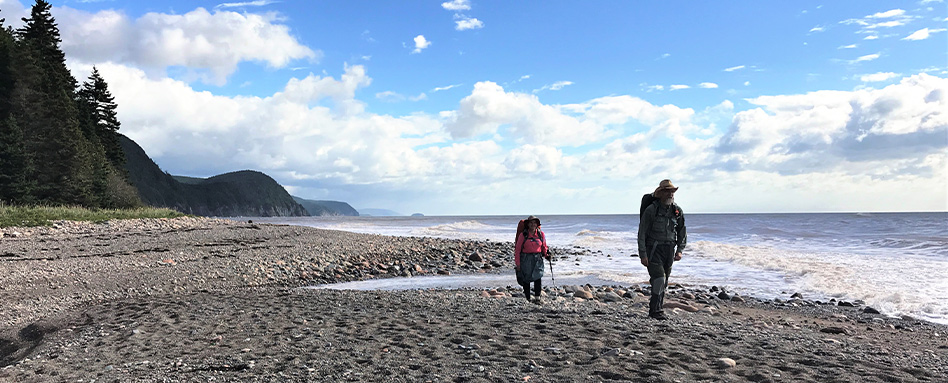 The Coastal Trail is a challenging 20-kilometre return trip that follows the coastline and features stunning views, forested sections and Herring Cove. The trail is divided on either side of Herring Cove into two sections – Coastal Trail East and Coastal Trail West. 
Backcountry camping and more! 
Several other Fundy National Park Trail sections can be found in the park: 
• Goose River Trail, a challenging trail that features popular backcountry campsites along the trail and on the beach.  
• Upper Salmon River Trail, which takes hikers on two river crossings, where you just might spot some salmon!  
• Moosehorn Trail is a moderate-level hiking trail that includes both gradual and steeper descents down to a waterfall. 
• The Forks, a 3-kilometre trail section that takes you on a steep descent and ascent. 
Find out more about about the Fundy Trail network here. And don't forget to check out the tides – they can measure up to 12 metres high! Or, pop over to neighbouring Alma, New Brunswick, to sample lobster or a craft beer. You can find great suggestions at Tourism New Brunswick.