2 August, 2019
Trail safety tips with Kevin Callan and SPOT X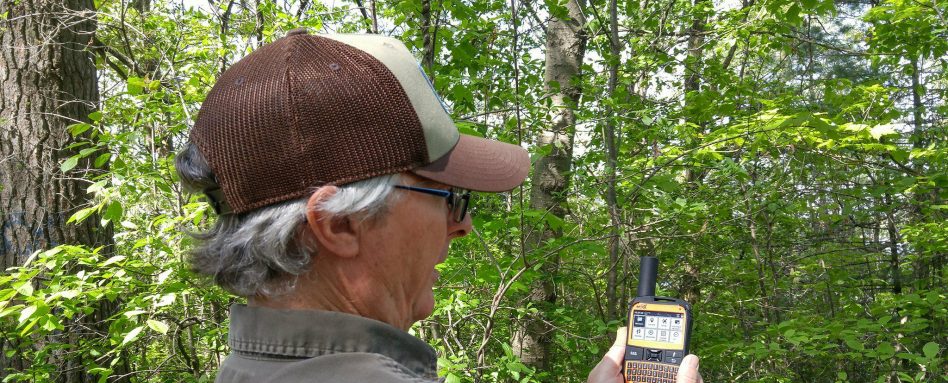 This article was created as part of a collaboration with our sponsor, Globalstar, distributor of the SPOT family of satellite communication devices, including the SPOT X 2-Way Satellite Messenger.
With numerous wilderness expeditions and several awards for adventure guides under his belt, it's safe to say that Kevin Callan has more experience of the outdoors than most. But he never underestimates the importance of taking simple precautions before any trip – and he always brings his SPOT X 2-Way Satellite Messenger with him as part of his essential safety gear.
Start with a plan
Kevin says safety begins long before you actually step foot on a trail. A prepared trip plan is essential, and it's crucial to share that plan with someone you trust before your departure.
"If everything falls apart on your trip, you will have someone who knows where to search," he says.
Letting that person know of any changes to your plan is also key.
"I was once going on a trip, and I changed the route for various reasons. I told someone that my plan had changed, which was lucky as I ended up injuring my leg," he adds.
With SPOT's tracking features, family and friends can also track your progress in near real-time on a Google Map.
Contacts are key
It's also important to add all your contacts to your SPOT X 2-Way Satellite Messenger before heading out. The device allows users to update their contacts on their situation at the touch of a button – no matter where they are in the world. It also provides users with a unique Canadian cellphone number for 2-way text messaging.
"With SPOT X, on every night of my trip I can push a button and I can let my mother know I'm fine," he says.
The device's durable build also makes it resistant to the rigours of an outdoor excursion – from bouncing around on a hike to falling into a puddle.
Peace of mind
While many people associate misadventures in the outdoors with physical injuries, Kevin has also seen an increase in incidents associated with mental health issues. He often leads wilderness excursions, and says he has coordinated nine evacuations due to anxiety attacks or emotional breakdowns in the past two years.
While these scenarios can be frightening for everybody involved, having a SPOT X 2-Way Satellite Messenger with reliable access to 9-1-1 emergency response services can be reassuring for people suffering from mental health issues, and peace of mind for family members.
In event of an emergency, SPOT X users can maintain direct contact with responders or the outside world via 2-way satellite messaging which can restore a degree of confidence while they wait for emergency services to arrive on scene.
"When someone is having an anxiety attack, you can show them the device and say 'It's OK, we're going to get you out of here,'" says Kevin.
"You treat a mental health issue the same way you treat a broken leg – you focus on getting them out as soon as possible," he adds.
The advantage of two-way communication
Despite being a seasoned outdoorsman, Kevin says he never goes on a wilderness trip without his SPOT X 2-Way Satellite Messenger.
"I do get a little criticism from my colleagues who say: 'We didn't have those devices in our day'," he recalls. "But I always reply: 'I wish we did.'"
The ability to have a two-way conversation with emergency services is a "huge advantage", he adds.
"When you're communicating with a helicopter, you can keep them up to date with your situation – where you're located, what kind of injuries you've suffered."
To make the most out of your SPOT X 2-Way Satellite Messenger, Kevin recommends keeping the device somewhere on your body to prevent it from falling out of your backpack or getting lost.
For adventurers of all levels
Fintan Robb, Senior Director of Marketing at Globalstar – the company that distributes the SPOT X 2-Way Satellite Messenger in Canada – says that SPOT is regularly used by outdoor adventurers of all levels.
"We know of events where it's a light hike and a twisted ankle occurs, or it's a trip taken by a motorcyclist with many years experience and an accident occurs," he says.
Since it was introduced in 2007, SPOT devices have helped to initiate over 6,500 rescues worldwide. Over one-third of those rescues have occurred in Canada.
For example, Darrel Comeau, an experienced hiker, was saved by his SPOT X device on a hike in Willmore Wilderness Park, Alberta. During that trip, Darrel woke to find his airway completely blocked and was unable to breathe. Thankfully, he had his SPOT X device nearby and was able to press the S.O.S. button – triggering an immediate emergency response.
And even if you don't get into a life-threatening situation, having a SPOT X device on your person will always be an advantage.
"It's that peace of mind – knowing that you can always connect without it interfering with your trip, that is really valuable," says Fintan.