13 April, 2023
Training on the Trans Canada Trail: Why It Makes Perfect Sense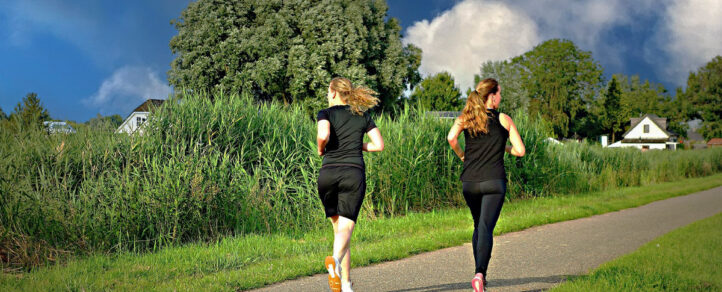 Spring is here, which means race season. Are you training for a marathon, half-marathon or other athletic event? The Trans Canada Trail is a great training ground!
We've got all types of terrain and a wide range of settings 
From paved sections in urban centres like the Waterfront Trail in Toronto to wooded areas like the Capilano River Regional Trail in North Vancouver, we've got all types of terrain on offer, so you can vary to your heart's content. If you're looking for a spot to train for speed, a flatter surface like Salt Marsh Trail might work best. If hill repeats are more your thing, we've got you covered, too!
We've got a variety of difficulty levels 
Whether you're practicing with your kids for a 5K or giving it your all for a full marathon, we've got you covered. Find a flatter section and head out with the kids, like the Bow River Pathway section of the City of Calgary Trail – which is included in Trans Canada Trail's accessibility mapping program with our partners AccessNow – or cover as much or as little of the 50-kilometre-plus Ville de Montréal Trail section. Looking for challenging wilderness terrain? The Sea to Sky Trail is a great bet.  
We've got amazing views 
If you're tired of your neighbourhood track or side streets, consider trail running. Head out to one of our rural trails and let your mind wander as you take in the sweeping views and birdsong. The kilometres will melt away! 
We're in your neighbourhood 
With 80% of people across Canada living within 30 minutes of the Trail, chances are high that there's a Trail section near you. Explore the Trans Canada Trail map and find your way to the Trail, then ready, set, go! 
Runners rejoice: we've renewed our partnership with Canada Running Series 
Looking for some excellent upcoming races, and wondering how to support Trans Canada Trail while you do so? We're so pleased to report we have renewed our partnership with Canada Running Series as a chosen charity partner this year. Support the Trail at one of six races in Montreal, Toronto and Vancouver.