17 October, 2019
Upgrades to the Trail in Fort Saskatchewan supported by Sherritt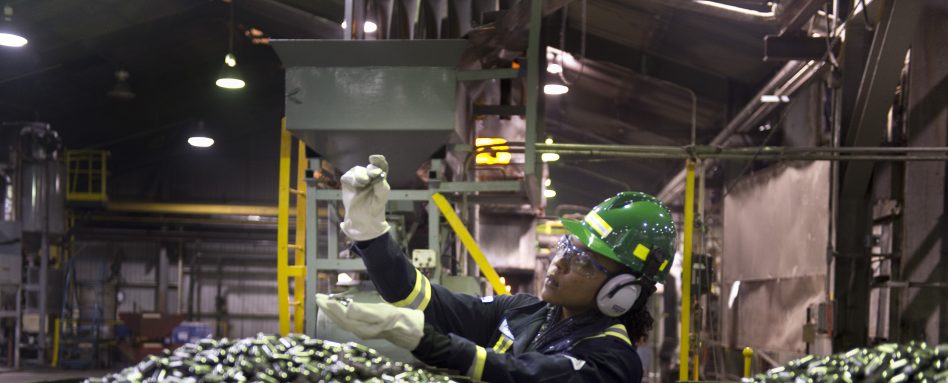 Sherritt International Corporation's (Sherritt's) roots in Fort Saskatchewan, Alberta, extend back 65 years to 1954, when the company began operations at its nickel refinery in the city. Over the decades, Sherritt has worked to contribute to the community's success.
"Our employees live and work in the community, and we feel we are an integral part of it," says Jennifer Prospero, manager, sustainability, at Sherritt.  "We are an urban refinery and we strive to be a good neighbour to the people of Fort Saskatchewan, as they have always been good neighbours to us."
One of Sherritt's recent neighbourly initiatives is a multi-year commitment to TCT to optimize safety for pedestrians and cyclists along a key section of The Great Trail in Fort Saskatchewan. The work will be carried out by the River Valley Alliance, which works to increase access to the river valley across the seven Alberta municipalities that border the North Saskatchewan River.
Sherritt's gift will aid construction of an underslung pedestrian walkway suspended below a new bridge across the North Saskatchewan River. Currently, the only option for Trail users to cross is via a busy commuter route used by thousands of vehicles every day.
"Many people also use the Trail to commute to and from work," says Ms. Prospero. "The pedestrian bridge will add connectivity and improve safety for people crossing the river."
Supporting The Great Trail reflects Sherritt's values and fosters partnership between the company and the community.
"We believe strongly in providing benefits that line up with community priorities, which include recreational opportunities for all and a safe community that supports physical and mental wellness," she adds. "Fort Saskatchewan has a beautiful environment and people of all ages and cultural backgrounds embrace outdoor activities."
"Running, walking the dog, fishing or birdwatching – these are all popular activities in the city. It's gratifying to be one actor among many others contributing to a large endeavour that brings value to the community."
Trans Canada Trail is a not-for-profit organization. If you value our work, please consider supporting us by visiting our Give page.  
Above photo: Jennifer Prospero, manager, sustainability, at Sherritt
---