12 July, 2023
7 Tips for Beginners on the Trail's Waterways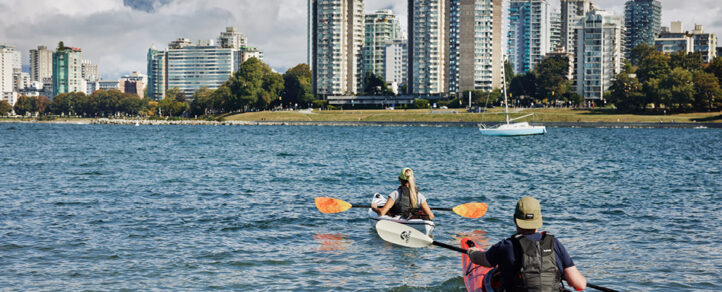 From the ancient water trails traversed by Indigenous peoples to the trading routes of voyageurs, Canada's water routes have played a crucial role in the creation of our national identity. Today, a new generation of adventurers are connecting to this rich history across the Trans Canada Trail's many waterways.
Here are some tips for beginners looking to experience the Trail with a paddle.
1. Choose the right water route for you: The Trans Canada Trail is home to vast landlocked lakes, gushing rivers and even some ocean sections. While some paddling newbies may be tempted to seek out rapids or waves, it's recommended to start small. Before setting sail, take the time to plan your route.
Research the water trails along the Trans Canada Trail and identify the sections that align with your skill level and preferences. Sections such as the Bras d'Or Lake Water Route in Nova Scotia or the Lake Superior Water Trail in Ontario may be the best places to start. You can find out more about various Trail sections on lakes using the Trans Canada Trail map.
2. Learn basic water skills: It's essential to acquire some basic water skills. Familiarize yourself with paddling techniques, navigation principles and water safety guidelines. Consider taking a beginner's course or calling in a local expert to show you the Trail as it was meant to be seen. Numerous paddling instructors offer day trips for beginners, many of which include equipment rental, a guided tour, safety tips and snacks. The Paddle Canada website can help you find certified instructors near your chosen Trail section.

3. What to wear: Even if the temperatures are rising, be aware that the water you paddle on could be incredibly cold. Dress in comfortable, waterproof clothes whenever you go on the water, and always have some spare clothes ready for after your trip. If you do capsize, you may be grateful for a change of clothes once you hit dry land again!
Always wear a lifejacket! Lifejackets are a non-negotiable essential among any paddler's equipment. Even if you consider yourself to be a strong swimmer, lifejackets should be worn anytime you are on or near water.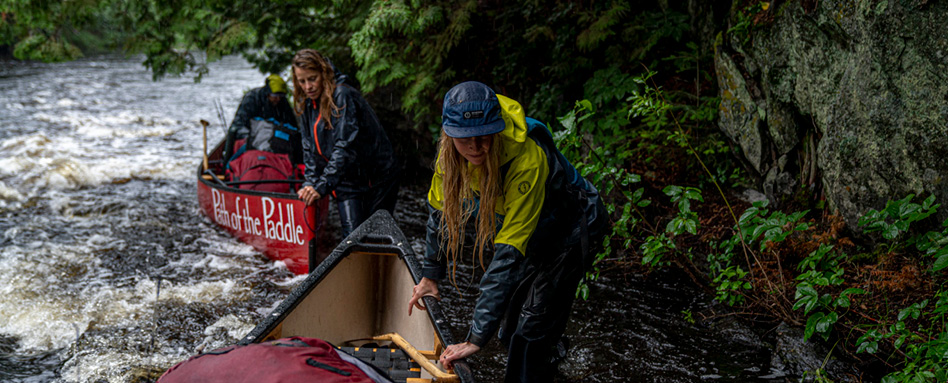 4. Prepare in advance: A few days before your paddling trip take some time to make sure you're ready. Essentials to have in your paddling arsenal include bottled water, good-quality SPF, a hat, a pair of sunglasses and shoes that you don't mind getting wet. Checking the weather and water conditions before hitting the water is also important. Keep an eye on forecasts, tides and water levels to ensure a safe and enjoyable experience. Sudden changes in weather or water conditions can affect your trip, so be prepared to adjust your plans accordingly.
A map is a paddler's best friend. Study it thoroughly, marking out landmarks and potential hazards along the way. Familiarize yourself with navigational aids such as buoys or markers and stay on designated routes. A compass and a GPS device can provide an extra layer of security.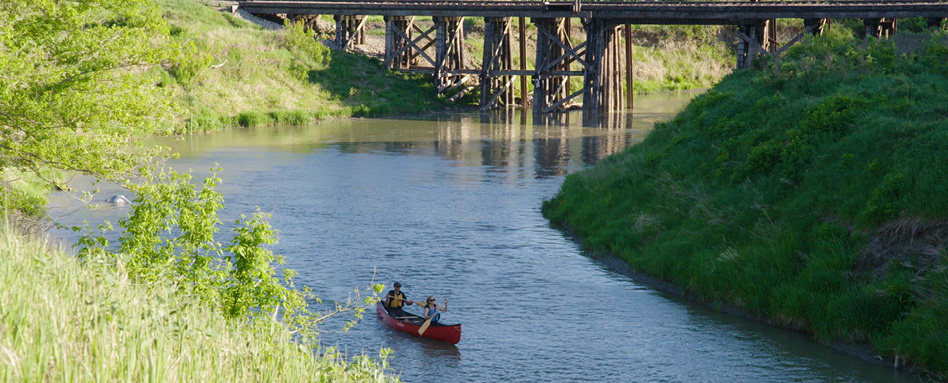 5. Paddle a short distance: Canoeing or kayaking on a serene lake may seem easy, but don't underestimate the workout of paddling! Staying within swimming distance of your starting point is recommended for beginners, especially those who are learning a new paddling technique.
Long days on the water can be physically demanding. Stay hydrated by carrying ample water and pack nutritious snacks to fuel your body. Pay attention to the signs of fatigue and take regular breaks to rest and refuel. Remember, a well-nourished paddler is a happy paddler.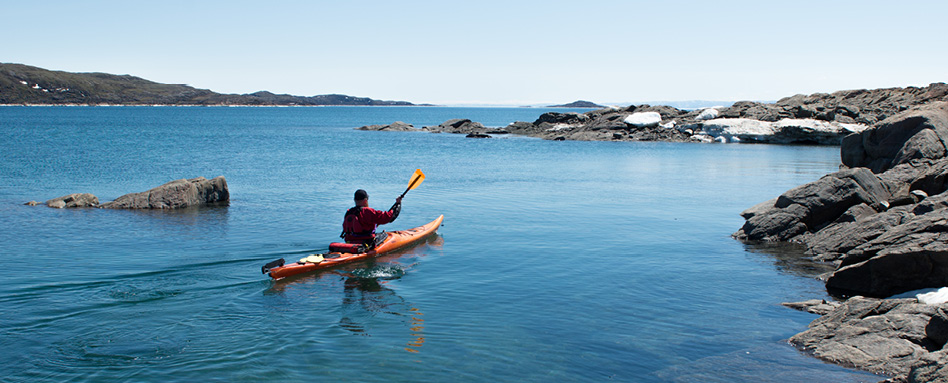 6. Keep the water trail as clean as you found it: The golden rule of hiking – 'Leave No Trace' – applies to water trails too. Canada's diverse waterways are renowned for their astonishing beauty, and paddlers have a responsibility to keep them that way. Make sure to stow any waste in your dry bag, and then dispose of it when back on dry land.
7. Share your itinerary: Before setting off on your waterway adventure, inform a trusted friend or family member about your itinerary. Share details such as your planned route, estimated duration and expected check-in times. Regularly update them with your progress along the trail. This precaution ensures that someone is aware of your whereabouts and can seek help if needed.