6 May, 2019
We can be heroes: New book highlights benefits of environmental protection and inclusion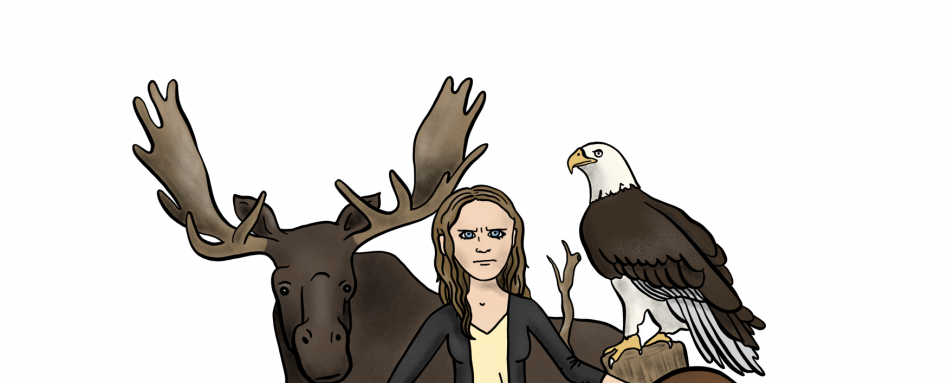 When asked what motivated him to create a new generation of superheroes, Chúk Odenigbo's answer is rather simple.
"One time I was in my local park, walking and taking in my daily dose of nature. Then I got the idea of superheroes saving nature from environmental destruction," he says.
Chúk, a PhD student in Medical Geography at the University of Ottawa, was inspired to write a story about young people getting together to protect nature. However, he knew that he'd need his own league of heroes to do that.
He called his friend, Samantha Matters, and asked her to get involved. Together, they developed the storyline that would eventually lead to their first published illustrated story – The Forces of Nature: Gaia's Child.
The book tells the story of a group of diverse heroes who try to save Canada from villains stopping Canadians from getting outdoors. Aimed at teens and young adults, the book highlights the importance of protecting and enjoying our natural landscapes. Created with the support of MEC Outdoor Nation, Ocean Wise's Ocean Bridge program and other organizations, the illustrated story aims to raise ocean literacy and environmental awareness.
Illustration from The Forces of Nature: Gaia's Child, by Andie Lafrentz
But Chúk and Samantha didn't work alone. In just two years, they created The Poison and the Apple, and recruited a team of creative and dedicated twentysomethings from across Canada.
By publishing the book, the group are not only committed to highlighting the need to protect our natural world, but they are also focused on encouraging inclusion and diversity in the outdoors.
"We have a fantastic team of young people who are very diverse, and we also have a cast of characters who are also very diverse," Chúk says. "But it's not just about ethnic diversity. It's also about a diversity of thinking. We found a lot of people don't feel welcome in the outdoors."
"For example, Samantha and I love nature and the outdoors, but in different ways," he adds. "She loves going camping and trips to the backcountry, whereas I like to go to the park and take a book to read."
"People think they have to enjoy camping or being disconnected from everything to enjoy being in nature. That isn't the case," he continues. "There's nothing that connects us more than being outdoors in nature."
The Forces of Nature: Gaia's Child is available for download as a free e-book from Kobo and Issuu, and an audio version is available on Soundcloud and Spotify.
Trans Canada Trail is a not-for-profit organization. If you value our work, please consider supporting us on thegreattrail.ca/help