1 April, 2019
Welcome tranquility: A bike ride from Sault Ste. Marie to Iron Bridge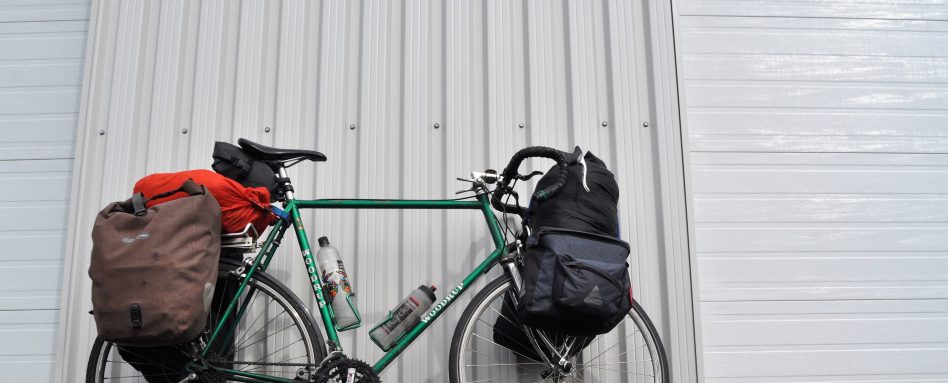 Text by Chris Lee
Time was too tight to ride The Great Trail the whole way across Canada, so between the Ontario border and Sault Ste. Marie we opted to go off the Trail and ride the Trans-Canada Highway instead.
That highway is busy. Trucks roar past a hundred times a day. Some give a few metres clearance, but usually there's barely a gap between you and forty tonnes of hurtling metal.
After a while, you become desensitized to the noise and the nearness. You have to – otherwise riding just shy of 1,500 consecutive highway kilometres would be impossible.
But taking the opportunity to re-sensitize yourself – to ride once again on calm, traffic-free trail – is equally compulsory. Just past Sault Ste. Marie we dropped back onto The Great Trail, which was mercifully quieter than the highway.
The section of The Great Trail between French Bay and Iron Bridge provided us with welcome tranquility. When roads are calmer and traffic less frequent, you can soak in more of the scenery. Parts of your brain previously attentive to trucks and traffic can attend to Canada's splendour instead.
And there was plenty of splendour here.
"Ontario should be a prairie province," I'd seen written in a bike-shop guestbook. These miles along The Great Trail were strong endorsement for the claim. On Government Road, flat fields rolled out toward the horizon in all directions, bringing to mind Saskatchewan and the eastern side of Alberta. Thickets of trees and farmhouses punctuated the agriculture, and the only indication we were in Ontario rather than the actual Prairies were occasional outcrops of the Canadian Shield.
Chris and his cycling buddy Kristian celebrate a milestone in the Prairies.
These were times where riding side by side and chatting was comfortable, rather than a terrifying gamble. The act of cycling became more pleasant – less of a strictly functional means of moving from A to B. As we rode, with the sun sinking in the sky, the flat horizon gradually gave way from field to hill, giving us a gentle, tree-lined change of pace.
There are multiple reasons this stretch of The Great Trail made my list of "especially beautiful sections", which I noted down as we rode across the country. Four of my fifteen choices were on the Trail, which is a good ratio considering we only rode it for 300 or so of our 7,250 kilometres from Vancouver to St John's.
Later, as we rode east from our camp spot near Desbarats, we encountered an unexpected procession. Black horses pulled wooden-wheeled wagons, each adorned with an anachronistic fluorescent warning triangle. Heads were covered in cowls or hats, with beards below the latter. They were Old Order Mennonites – easily mistaken for Amish by an untrained observer – on their way to service.
After a couple of kilometres, the congregation turned right at a junction where we rode ahead. I turned to look as our paths diverged: a sea of black – equestrian, human, wooden – filled a church forecourt. It was perhaps the most surreal and unexpected thing I saw on the whole ride. A glimpse of the past, transplanted into the present.
The view from Chris's final campsite in St. John's, Newfoundland
My time on The Great Trail made a good impression, testament to its mission of "deepening awareness of Canada's history, culture and natural heritage". It was obvious that pride and care had gone into the route: one which whisked us away from perilous highway and onto relaxing, insightful back roads.
While I did not ride the whole of The Great Trail – far from it – I welcome the option to ride it in the future. We were restricted by time and tire type, rather than any aversion to the Trail itself.
It leaves a legacy for Canada to be proud of. The promise of ongoing investment and improvement means I'll definitely be back to ride again.
Chris Lee is an England-based writer and web designer. In 2018, he embarked on an incredible cycling journey from Vancouver, B.C., to St. John's, Newfoundland, which included sections of The Great Trail. Chris plans to publish a book about his experiences in Canada in summer 2019. To find out more, subscribe to his mailing list.