26 January, 2021
Wellness Walks to Cure the Winter Blues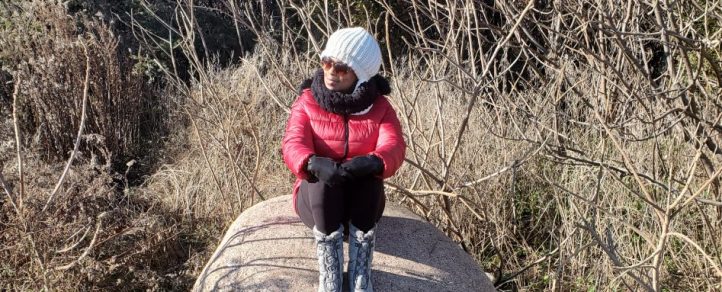 by Melissa Waterman @singlemomonthemove 
Never in a million years did I ever think we would be in a global pandemic, much less a province-wide lockdown. For a busybody like myself, I am accustomed to impromptu road trips in and around the city, spa-cations, or hopping on a plane to unique destinations. 
 My newfound mantra to the madness… COVID-19 will NOT kill my vibe!  
 Just like thousands of others, I had to think outside the box to keep myself occupied – and sane. The only way was to create my own hiking adventures. I researched hiking trails I have always wanted to explore. Since the beginning of the pandemic, whenever the onset of anxiety or depression would kick in, I have been going on what I like to call Wellness Walks. Immersing in nature really does heal the soul.  
Each time I set foot on a trail, I was taken by the beauty of the trees, streams and rivers. The negative thoughts that would usually occupy my mind would instantly disappear. Hiking became my therapy; it became a part of my leisure lifestyle. I started to schedule mini Wellness Walks during the week if I was not too caught up with work. The long and adventurous ones would take place on the weekends. It would always be something I looked forward to. So, my list kept growing throughout the months and the list continues to grow!
---
The Great Trail Discovery 
When I stumbled across the Great Canadian Hike, it was like the hiking angels from above spoke to me. It was the perfect opportunity to see the see changing of the leaves in the autumn, so I decided to make it a physically distanced activity for others to join me. One of my trusted  friends  happily agreed to accompany me. One Saturday morning, we ventured to the Pan Am Path in Scarborough. We started at Botany Hill Park and worked our way through to Morningside Park and through the Ellesmere underpass.  
The path was stunning! We were dazzled by the beautiful fall colours and  serene flowing streams. It was like walking through a painted portrait.  I was giddy with excitement for every bridge we crossed along the pathway . I immediately switched into tourist mode taking a gazillion pictures and videos. It was the most unforgettable experience. Who would have thought that these magnificent trails were so close to my home in Scarborough? 
---
Rouge Beach Hill & Port Union Waterfront Trail 
As we headed into the cold winter months and tighter restrictions, my anxiety was running high. I scheduled another Great Canadian Hike outing with my son and another good friend – my new hiking posse.  
On a crisp and frigid Saturday morning, we met up at the Port Union Village Common park to begin our quest. We explored parts of Rouge Beach Hill and continued west along the Port Union Waterfront Trail. I had no idea what to expect, but it was love at first hike!  
I was mesmerized by the deep blue skies and the clear sun-kissed waters of Lake Ontario. What a beautiful, refreshing sight it was!  We then discovered a trail located just north of the waterfront called Highland Creek. Like eager adventurers, we trekked our way through the fields and a wooded area to be greeted by a body of water. People who passed us were super friendly, some stopped to engage in conversation. We hiked for at least 3.5 hours. It left me feeling recharged and invigorated, exactly what the doctor ordered.   
Rouge Beach
Rouge Beach
Port Union
Since after the Great Canadian Hike, to date, I have made several trips back to Rouge Beach and the Port Union Waterfront Trail with a new friend in tow. It is officially my go to place especially for winter walks whenever I want to seek peace and serenity. Winter cold, shorter days and living under uncertain times can really take a toll on your mental health and wellbeing. So getting out on the Trail is THE perfect cure for the winter blahs. 
I realize the more places I go to for hikes, my love and appreciation for nature and life itself grows even more. Had it not been for The Great Trail, I would have never known the existence of these incredible places practically in my own backyard.  
Whenever I document and highlight my adventures on my social media pages, I encourage and inspire my community of followers to get out there to hike for their health!   
---
Share how you turn your winter #Blahs2Ahhhs on Facebook, Twitter and Instagram.
---
Get outside, safely and responsibly, and share how you turn those winter #Blahs2Ahhhs. Please remember to keep a distance of at least two metres from anyone that is not a member of your own household – and always wear masks if you can't.