Trail Care Event: Kimberley Trails Society
Date: May 13, 2023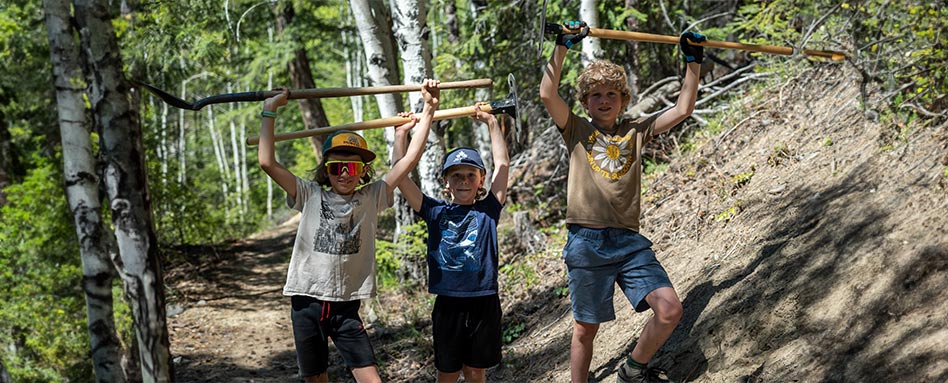 Improving accessibility along the Sneaking Cougar (ha‡a?¢u ) swa?) Trail
On May 13, 2013, a dedicated group of approximately 40 volunteers came together in the city of Kimberley, B.C., to install a section of wooden boardwalk along the Sneaking Cougar (ha‡a?¢u swa?) Trail, a new Trail section in Kimberley that replaces a section of roadway.
Kimberley is home to two distinct sections of the Trans Canada Trail that serve different purposes. The Rails to Trails section is a popular commuter corridor between Kimberley, Marysville and Cranbrook. The other section of the Trans Canada Trail allows access to the Kimberley Nature Park. For the Trail Care Grant program, Kimberley Trails Society worked on the latter section, which provides opportunities for mountain bike users to access the trails at Bootleg Mountain without having to use the roadway, and for runners and hikers to engage in longer activities towards Matthew Creek.
Volunteers cleaned up garbage and cleared debris from the trail. They also cleared and widened sections of the trail and installed the wooden boardwalk.
Kimberley Trails brings live music, food and drink, and lots of fun!
Volunteers enjoyed fresh coffee and snacks from local businesses, including Kickturn Coffee Roasters and Save On Foods Kimberley. Later in the day, volunteers enjoyed live music at the Kimberley Riverside Campground. Beverages were sold from Overtime Beer, which donated a portion of their proceeds to Kimberley Trails Society. Fun was had!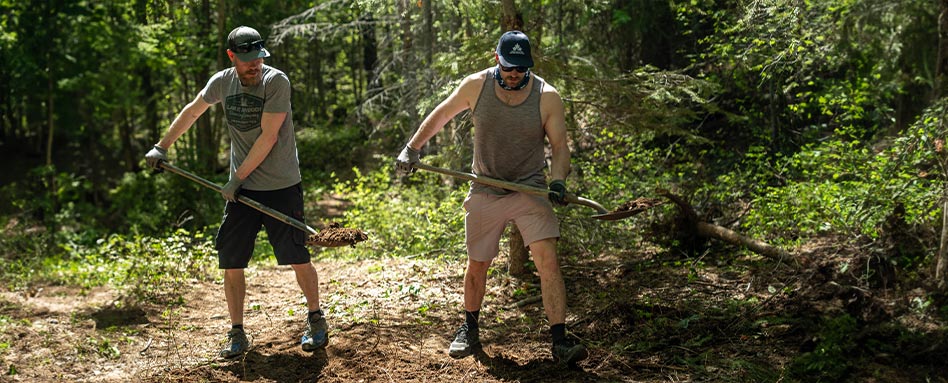 Bringing the community together thanks to Trail Care
James Miles, Executive Director for the Kimberley Trails Society, outlines the impact of the Trail Care Grant on the community: "It's an excellent excuse for us to bring the community together for a trail work event. The community of Kimberley has an incredible army of volunteers who do a lot of unheralded work. Hosting an event such as this allows a broader range of trail enthusiasts to better understand how they can get involved."
James Miles is Executive Director for the Kimberley Trails Society. He has held this role since April 2022.