Trail Care Event: Klondike
Date: June 2, 2023
Trail clean-up on the Klondike Trail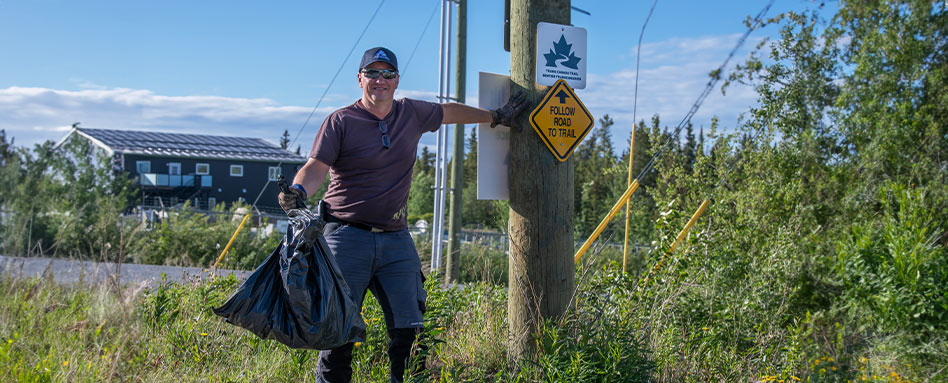 On the evening of June 12, volunteers from the Klondike Snowmobile Association undertook a cleanup of the Trail. They picked up garbage and cleared debris along the Trail section between the Whitehorse landfill and the Kulan snow dump area.
The event was co-hosted by the City of Whitehorse Parks and Recreation department. The president of the snowmobile association, Mark Daniels, spoke at the event, and staff from the Parks department were in attendance.
Trail Care is supported by generous sponsors Columbia Sportswear, Athletic Brewing Co. and Hydro One.
An urban connector running through Whitehorse and beyond
The Trans Canada Trail runs through Whitehorse and features one main route with a series of connectors to other neighbourhoods. The Trans Canada Trail network in the area is quite popular.
Encouraging collaboration to maintain the Trail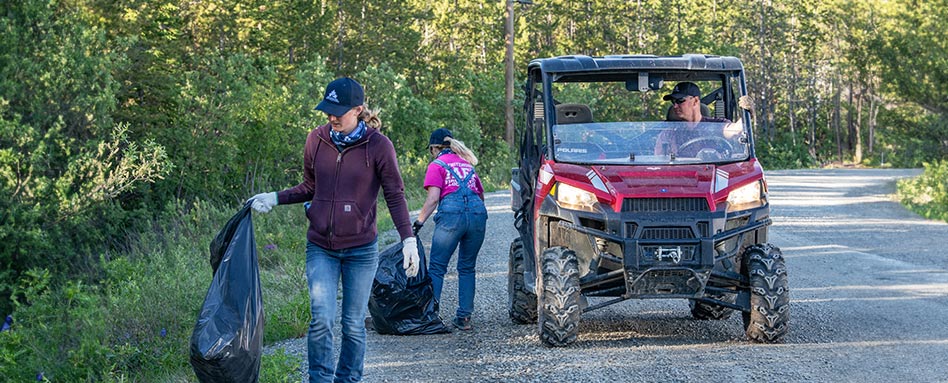 The Klondike Snowmobile Association is the Yukon partner for Trans Canada Trail and is – in their own words – "a small, completely volunteer-run organization with limited resources." Events like Trail Care encourage other members of the community to get involved in Trail maintenance and enhancement.
Mark Daniels says, "This event attracted a variety of trail users. Collaboration at events like this improves the Trail for all users and builds a community of trail stewards." He continues, "Even our professional photographer [who was hired for the event] got inspired to help and started picking up garbage with the rest of the group!"
Mark Daniels is president of the Klondike Snowmobile Association. He's been a member of the organization since 1999 and has served as president since 2005.