Trail Care Event: Town of Digby
Date: June 20, 2023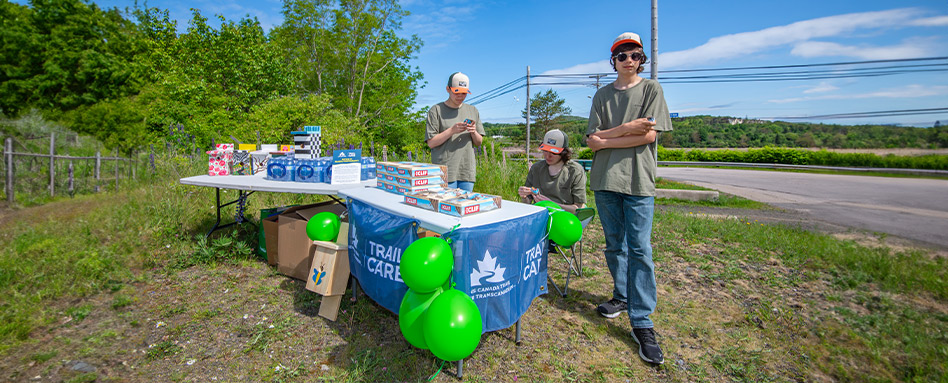 Fostering creativity on the Digby Railbed Trail
On June 20, volunteers, students from local schools and members of the public came together to clean up the Digby Railbed Trail and add infrastructure – with an artistic flair – to the Trail.
Students from Digby Regional High School and Alternative High built four benches, and built and painted birdhouses and nesting boxes with help from the Trail Care Grant. They also painted rocks to leave along the Trail for people to find.
Angela Morin, Manager, Infrastructure and Signage with Trans Canada Trail, attended the event. Columbia Sportswear generously provided T-shirts to volunteers, and the event was supported by Trail Care sponsors Hydro One and Athletic Brewing Co.
Warm appreciation from the community
The students' efforts did not go unnoticed! Members of the community, including seniors and residents of Tideview Terrace, expressed their appreciation both on social media and in person. Messages of gratitude were echoed by managers of the local campground, who were very happy with the results.
Growing interest from volunteers – with future projects on the horizon!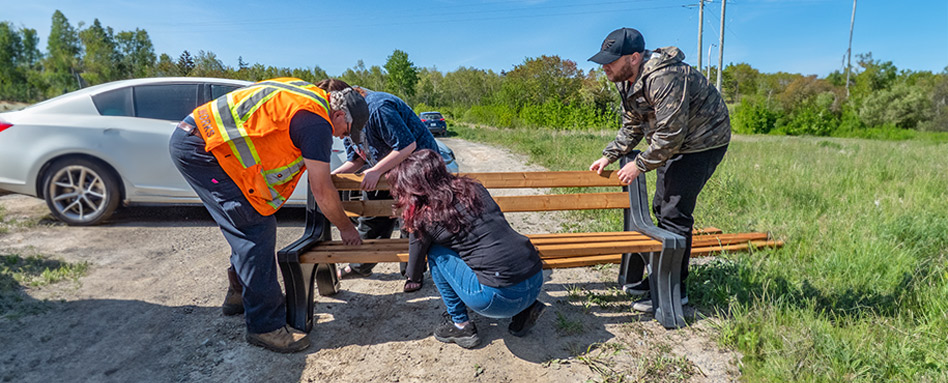 Kat Kovalenko, Community Development Coordinator with the Town of Digby, says, "This project was contagious – in a very positive way! The initiative was quite popular with youth, especially from the Alternative High School students, who produced a lot of very creative décor for the Trail. We are now getting more and more interest from other volunteers, like the Digby Rocks groups, who reached out to us after the event. We are now working with them on a mural project on the Trail!"
Kat continues, "The Trail Care Grant is great for our community because it encourages youth to volunteer and take care of the environment and local infrastructure – and it's also inspiring local artists. Thank you, Trans Canada Trail!"
Connecting the town to the surrounding environment
The Trail in the region connects the town centre to more rural areas and features lovely scenic views. Kat says, "The Trail connects the municipality to downtown. It's very scenic and provides access to nature, contributing to peoples' mental and physical health." Events like Trail Care allow the town and local volunteers to connect to – and raise awareness of – the Trail.
Kat Kovalenko is the Community Development Coordinator for the Town of Digby.