A message from
Michael Lindsay
Chair, Trans Canada Trail Board of Directors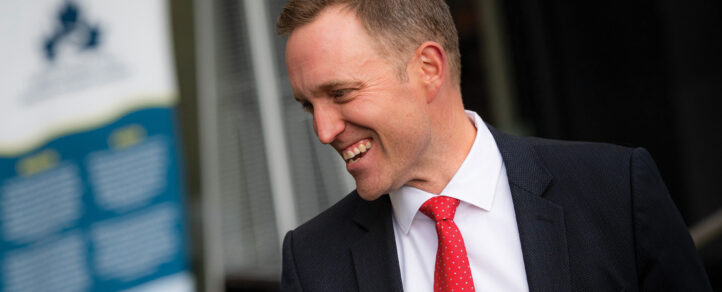 I believe that the Trans Canada Trail is one of our nation's most important civic projects.
In a world that is increasingly virtual and impersonal – we need now (more than ever) physical places and spaces that bring us together. Together on the Trail, we experience the restorative power of nature, we gain perspective from one another, and we affirm what it means to be a part of the Canadian community.
The symbolic and very tangible power of the Trail never ceases to amaze and inspire me. It is an honour to be part of an organization that fosters such meaningful connections.
This past year, the talented team at Trans Canada Trail has embraced the mission of demonstrating that "the Trail is for everyone". They have continued to strengthen our commitment to ensuring that the Trail is a place where everyone, regardless of age, ability or background, feels welcome and can enjoy the experiences it offers.
It is with great pride that I reflect upon the remarkable achievements made possible through the support and collaboration of our dedicated Trail partners, volunteers, donors, government partners and Trail users.
I would like to extend my heartfelt appreciation to the members of Trans Canada Trail's Boards of Directors. Your guidance, wisdom and commitment have been instrumental in shaping the direction of the Trail. Your tireless efforts and dedication to our mission paved the way for the achievements we celebrate today.
I would also like to recognize the invaluable contributions of our hardworking and passionate Trans Canada Trail staff. It is because of their dedication, expertise and unwavering commitment that our organization thrives. They embody the spirit of the Trail and work tirelessly to ensure its accessibility, sustainability and growth. Their passion for their work and the Trail is truly inspiring, and I am grateful for them.
As we celebrate this year's accomplishments, we acknowledge that our work is far from complete. The Trail continues to evolve, and we must adapt and grow alongside it. In the coming year, we will continue our efforts to prioritize accessibility, engage with communities and strengthen our partnerships. We are inspired by the power of the Trail to bring us together, celebrate our diversity and forge lifelong connections. The Trail is indeed for everyone.
See you outside!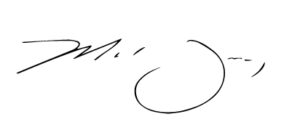 – Michael Lindsay