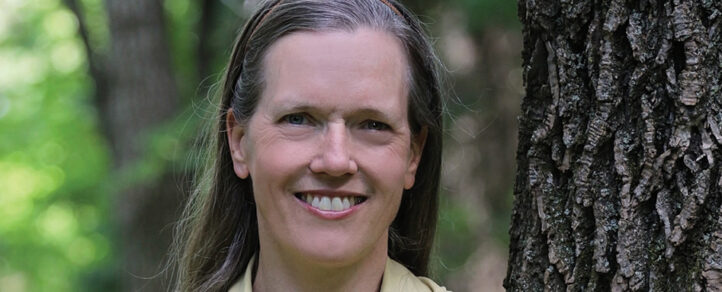 DONORS MAKE A DIFFERENCE
Meet Dr. Ann Loewen, a longtime donor who cherishes the Trail in the Red River Corridor. This special place holds a lot of meaning for her. Every day you'll find her there, walking her dog, cycling, or going on canoe or kayak adventures. She particularly loves the Trail within Whiteshell Provincial Park and recalls hiking there as a child, particularly around Pinawa.
For Ann, the Trans Canada Trail is not just a trail; it's a tangible link to history and community. She finds great joy in sharing the Trail with so many others and envisions a future where everyone benefits from this incredible resource. She firmly believes that the Trail serves as a pathway to community, connection, exercise and outdoor time in nature, elements that Ann believes to be essential to good living. Her own experiences in nature have taught her to deeply appreciate and respect the natural world. She shares, "My natural surroundings and the trails I've explored have taught me to have reverence for nature and enjoy its beauty without
causing harm. I wish these experiences for everyone."
When asked why she decided to leave a gift in her will to Trans Canada Trail, Ann explains that she sees the land and communities where she lives as beneficiaries of her life's work. Knowing that deserving organizations and projects will continue to thrive long after she's gone brings her comfort. She feels grateful to play a small part in ensuring their legacy.
Ann's commitment to Trans Canada Trail is not new; she has generously donated to it for many years. The vastness of the Trans Canada Trail has always impressed her, and she finds great inspiration in witnessing its progress year after year. She reflects, "Now that it has so beautifully connected the country's many regions, it will require ongoing maintenance and care." Ann's legacy gift is her way of giving back and sharing the joy the Trail has provided throughout her life.
Ann's passion and dedication to the Trail are a true testament to the incredible value it holds, not only for her, but for everyone seeking solace, adventure and a deep connection to Canada's natural wonders.