Thank you Valerie and David Shannon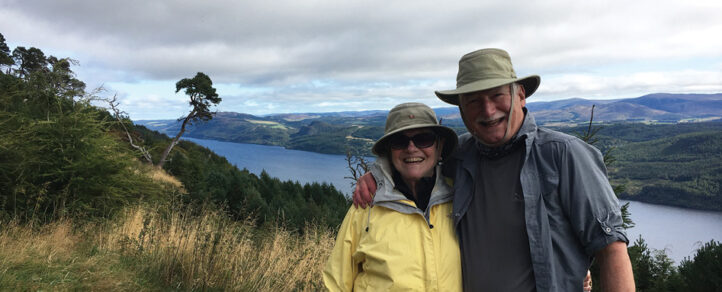 DONORS MAKE A DIFFERENCE
Longtime supporters, Valerie and David Shannon started their donor journey with Trans Canada Trail as monthly donors, and they continue to give generously to the Trail they share a profound connection with. They perceive the Trail as a unifying thread that binds Canada's eastern, western, central and northern regions. For them, walking along the Trail transcends transportation; it is a contemplative activity that fosters a deeper understanding of the world around them. Whether embarking on solitary strolls or joining groups, their experiences on the Trail have heightened their sensitivity to the marvels of nature.
The Shannons hope that others will embrace this endeavour. They envision Trans Canada Trail as a collective effort that brings individuals together, allowing them to bear witness to the natural beauty that surrounds us.
When they set out on their hikes, Valerie and David often choose sections of the Trail that flank the lower St. Lawrence River – a historically significant gateway into the heart of Canada. It is in this picturesque setting that they embark on their journeys, further deepening their appreciation for the natural environment.
The Shannons' connection to the Trans Canada Trail exemplifies a shared passion for unifying people and celebrating the innate splendour of the land.