Trail Projects: West Coast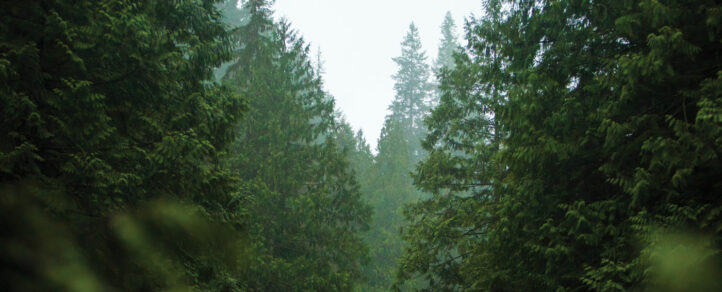 BRITISH COLUMBIA
Ridge Meadows Trail – Maple Ridge Path Extension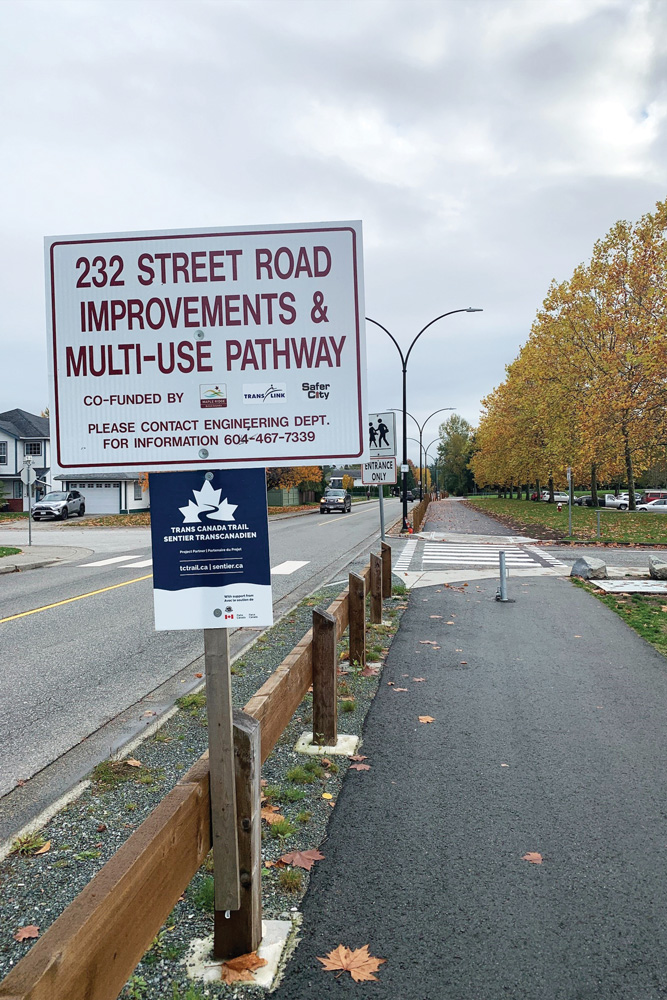 The project completed the construction of a 3-metre wide, 0.56-km long asphalt multi-use path separated from the road by a boulevard. This provides a continuous off-road link of the Ridge Meadows section that is now 4.3 km in length.
---
Gray Creek Pass Connector – Matthew Creek Bridge and Kimberley Connector Trail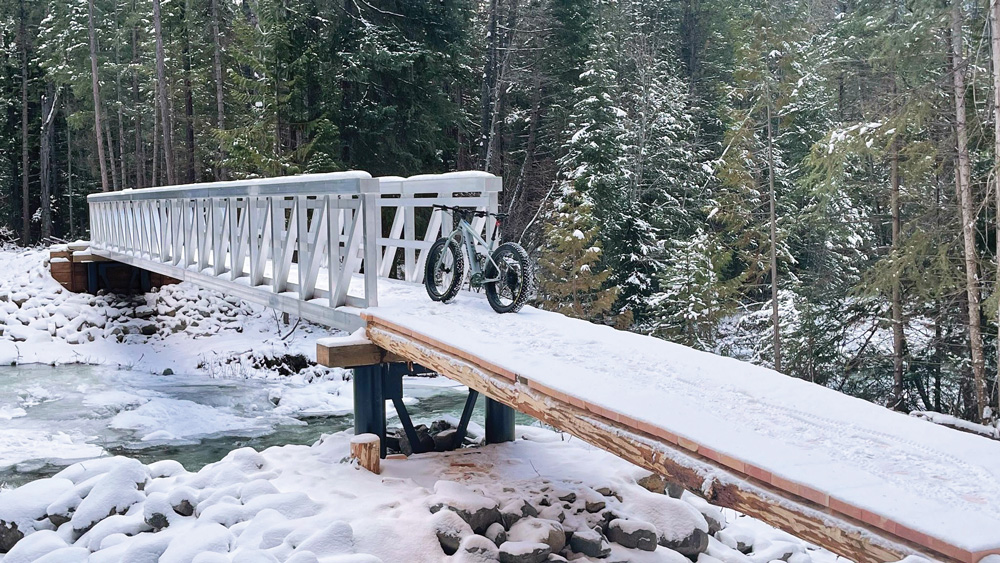 Connecting St. Mary's Lake Rd to the rest of Kimberley's trail network and the Trans Canada Trail, via a new section of greenway starting at the Bootleg Recreation Site and the Forest Service Road. This trail crosses Matthew Creek with a new non-motorized bridge and then continues up to the current route on Army Road via the Mr. Toad and Shapeshifter trails into the Kimberley Nature Park.
---
Sea to Sky Trail – Drainage Repairs 
Drainage failures over the past decade have severely eroded the trail surface in this area. This project repaired and improved the drainage, and a 140-metre section near Starvation Lake was resurfaced.
---
Elk Valley Trail – Town of Elko Reroute (ongoing project)
This project was the first phase in rerouting the trail from a highway to greenway through Elko. The proposed route will traverse an existing woodland nature footpath, then follow a locally historic abandoned rail line to the town where it reconnects with the existing trail.
---
Skattebo Reach – Cycling Trail Construction (ongoing project)
This work involved smoothing the tread and constructing reroutes to lessen the grade sufficiently to permit two-way cycling. The upgrades allow bicycles to travel on a trail for half the distance between Castlegar and Nelson rather than on a busy highway for the entire 45 km.
---
Annual Report 2021-2022
Our 2021-2022 Annual Report looks back on the many accomplishments and progress made over the past year, all of which are worth celebrating.