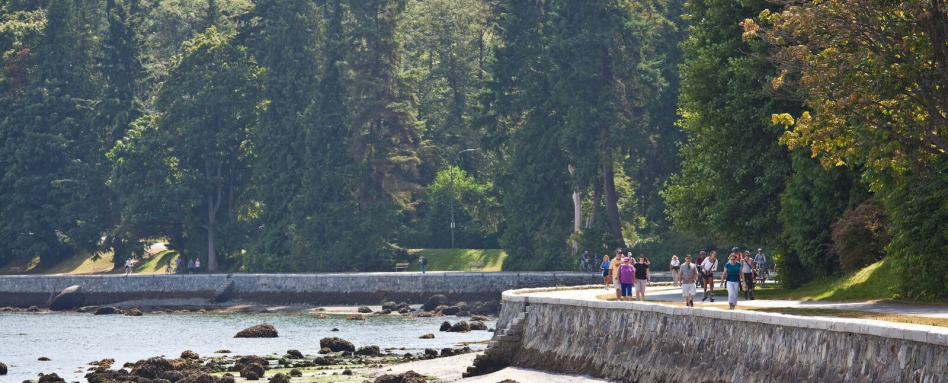 Mary Lewis has felt a special connection to nature for as long as she can remember. As a child during the Second World War, she lived with relatives on a farm in the countryside of Wales. "We were free as birds," she says fondly. She and her cousins roamed the forests and hills, and fell in love with wild, natural places.
This love of nature has stayed with Mary all her life. She became a doctor and moved to Canada, where she spent as much time as possible outside.
"That's what I enjoy more than anything," she says. "Just getting out into the fresh air. There have been beautiful places wherever I've lived that have been perfect for walking."
When Mary moved to Vancouver, she discovered the Trans Canada Trail, and walking on the Trail quickly became part of her daily routine. She donated to Trans Canada Trail to honour her grandchildren with their names listed on the Granville Island pavilion, and has made the decision to leave part of her estate to Trans Canada Trail.
Mary believes it is important to preserve our natural heritage for the next generation. "I see such beauty around me," she says. "And then the next thing you know, they're building high-rises. With my gift to Trans Canada Trail in my estate, I know a huge part of Canada's wilderness will be preserved forever."
/*php _e(' [:en]Canadians like you [:fr]L'héritage du sentier Transcanadien ', '_tk') */?> More stories