20 April, 2023
A New Collaboration between Trans Canada Trail and Loops & Lattes: Pick Up a Hiking Guide Today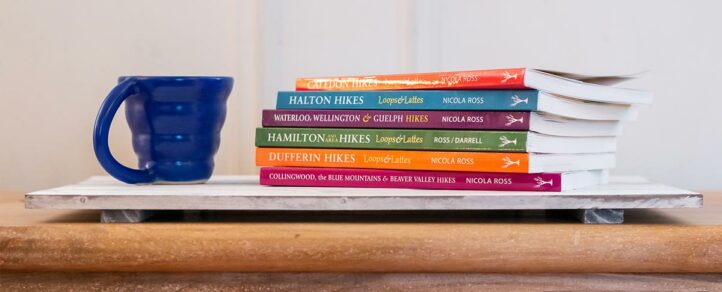 Exciting news! We're so pleased to announce a new collaboration with author Nicola Ross and her Loops & Lattes books! This series of hiking books are appropriate for all levels, from casual walkers to seasoned hikers.
Explore Ontario trails with Loops & Lattes
Geared towards Ontario-based hikers, the Loops & Lattes series includes six separate guides, which cover several regions of Ontario, inviting hikers to journey along over 140 hiking loops, including sections of the Trans Canada Trail! Author Nicola Ross is not only an accomplished travel writer, but also an avid supporter of trail organizations across Canada.
How to support Trans Canada Trail through the purchase of Loops & Lattes guidebooks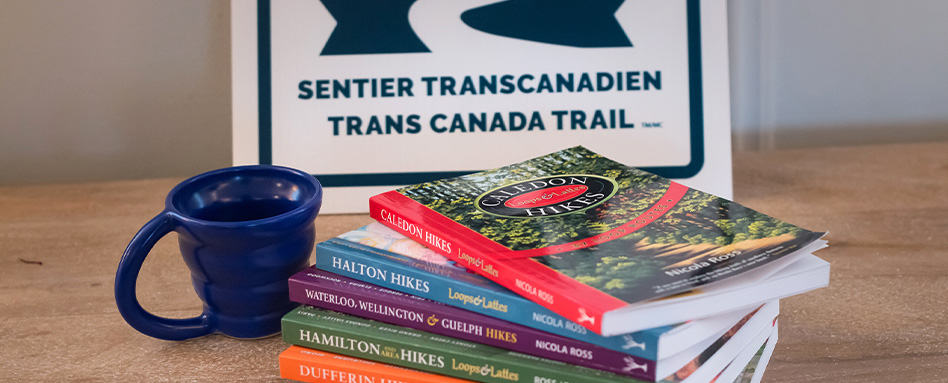 Supporting Trans Canada Trail is as easy as 1-2-3: 
Purchase your next Loops & Lattes guidebook from their site. 
Enter the promo code TRANSCANADATRAIL at checkout. 
With each book purchased, $5 will support the important work of Trans Canada Trail. 
Funds raised through sales of the book support Trans Canada Trail's mission to maintain and develop more than 28,000 kilometres of the Trail across Canada, including more than 6,000 kilometres in Nicola's home province of Ontario. 
Our hiking trails in Ontario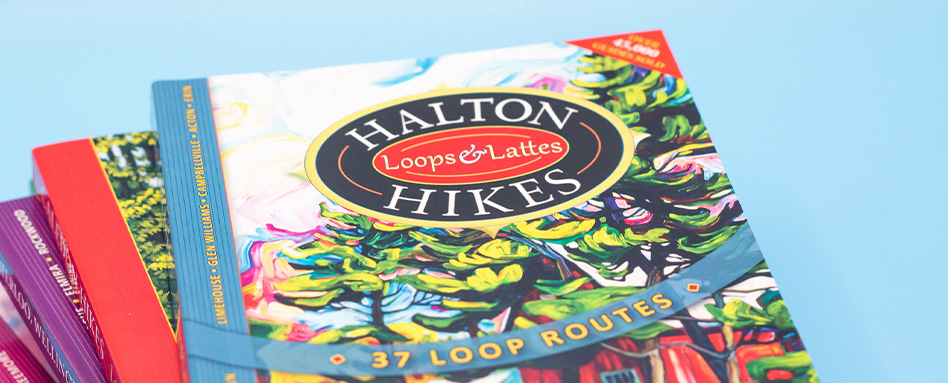 Ontario is home to the longest section of the Trans Canada Trail! Pick up your Loops & Lattes guidebook – or several! – today and head out to explore the Trail. Explore our map.
Find out more about the Loops & Lattes books here