16 June, 2015
Big announcement in Thunder Bay on June 19, 2015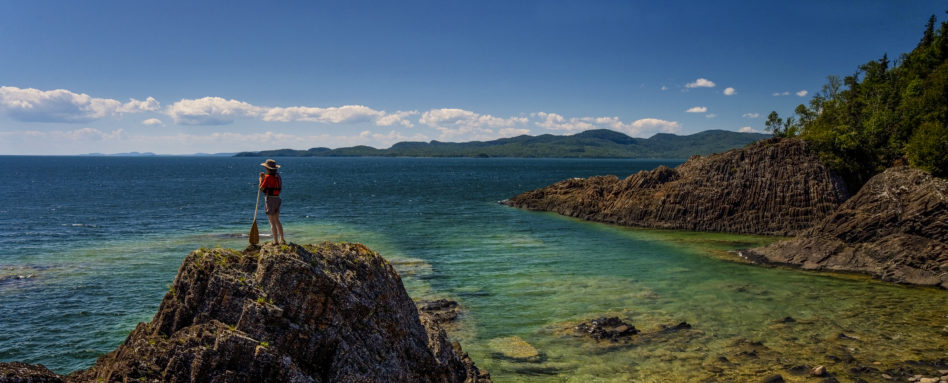 We have some exciting news regarding Trail development in Northern Ontario!
On June 19 2015 in Thunder Bay, Trans Canada Trail (TCT), TD Bank Group (TD) and the Ontario Trillium Foundation (OTF) and distinguished guests—including TCT Champions Laureen Harper and Valerie Pringle— will be making an important announcement regarding a major joint contribution to its Chapter 150 philanthropic campaign from the TD Bank Group (TD) and the Ontario Trillium Foundation (OTF). This significant contribution will support TCT development in Northern Ontario, and will be a major catalyst in helping bring TCT closer to its 2017 connection goal, while connecting many municipalities and aboriginal communities.
Please RSVP to attend: dkolaric@tctrail.ca or 1-800-465-3636 ext. 4358
Highlights of the event on June 19 will include:
Arrival of special guests and speakers in historic Grand Canoes, paddling down Kaministiquia River to Fort William Historical Park Wharf,
Grand Canoe arrival party to be greeted with musket and cannon salutes,
Bagpipers to announce arrival of Grand Canoe Party to Main Square of Fort William Historical Park for announcement,
Smudging Ceremony and Song, Two Feathers Niizho Miiwanag (Audrey DeRoy)
Reception with coffee, tea, and light refreshments
WHEN:
Friday, June 19, 2015 at 11:00 am to 2:00 pm
Opportunities for 1:1 media interviews and more photos at 1:00pm
WHERE:
Fort William Historical Park, 1350 King Road, Thunder Bay ON P7K 1L7
WHO:
Fort William First Nation representatives
Trans Canada Trail representatives including Honorary Campaign Chair Laureen Harper, Foundation Co-Chair Valerie Pringle, Chair Paul LaBarge, and President & CEO Deborah Apps
The Hon. Greg Rickford, Minister of Natural Resources and Minister for The Federal Economic Development Initiative for Northern Ontario
The Hon. Bill Mauro, MPP for Thunder Bay-Atikokan, Minister of Natural Resources and Forestry
Aldo Ruberto, Councillor for the City of Thunder Bay
Andrea Cohen Barrack, CEO, Ontario Trillium Foundation
Jane Duchscher, Senior Vice President, TD Canada Trust, Ontario North & East Region
MEDIA CONTACT:
Gay Decker, Director of Communications, Trans Canada Trail, (514) 793-8537, gdecker@tctrail.ca
MEDIA MUST RSVP TO ATTEND: ckozakiewicz@tctrail.ca
STAY TUNED!