15 June, 2023
Celebrating Valerie Pringle: Weaving Dreams, Building Connections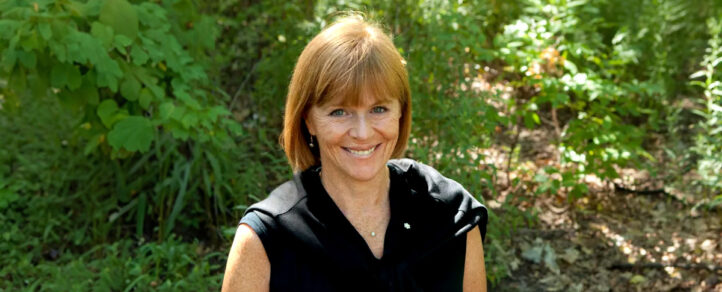 "I am thrilled that the Valerie Pringle Trail Builders of Tomorrow Fund has reached its goal of $1 million thanks to so many wonderful and generous people. This fund will do so much to ensure the long-term sustainability of the Trans Canada Trail (the greatest project in the history of the world), it will give young people across the country – some of whom really need a chance – an opportunity to develop skills and work experience, and it will help communities build the capacity to benefit socially and economically from this great resource. It is not only twice blest (as Shakespeare would say). It is quadruply blest! It helps the Trail and youth, and it brings happiness to you and me. Thank you so much for your support."
– Valerie Pringle
A message of thanks, from Cheryl Hanson, CFRE
With its vast landscapes stretching from coast to coast to coast, Canada has always been a place of explorers, adventurers and dreamers. Its rich tapestry is interconnected by a network of trails, carrying the hopes, dreams and footsteps of countless individuals. Among these trails, the Trans Canada Trail stands as a testament to the power of unity, imagination and a shared vision for a connected world.
At first glance, a trail may seem like a simple path; however, the Trans Canada Trail goes far beyond its physical existence. It sparks imagination, inspiring people to explore and to celebrate the diverse beauty of this country. But what truly sets the Trans Canada Trail apart is its ability to bring people together. It is a tangible manifestation of the Trail's commitment to inclusivity, community and the preservation of nature's gifts. As the Trail weaves through remote wilderness, bustling cities and everything in between, it becomes a shared experience, connecting people from all walks of life. It embraces Canada's diversity and transcends regional boundaries and cultural differences.
Successfully raising funds for "the greatest project in the history of the world"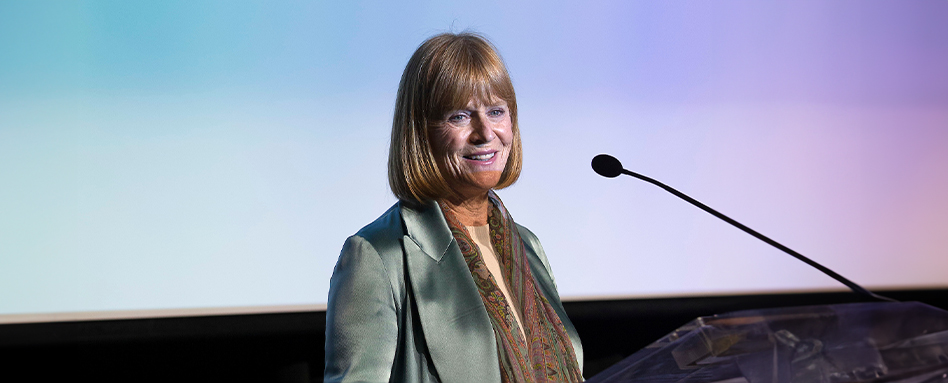 In the heart of this grand endeavour lies the story of a small, dedicated group of individuals who have achieved something truly extraordinary. Through their unwavering passion and tireless efforts, they have successfully raised over $1 million for the Valerie Pringle Trail Builders of Tomorrow Fund, named in honour of Valerie Pringle, an individual who embodies the spirit of the Trans Canada Trail.
Valerie Pringle, the single-most dedicated volunteer and champion of the Trans Canada Trail, has always referred to it as the "greatest project in the history of the world." Her steadfast belief in the transformative power of the Trail has inspired countless others to join her cause. Two exemplary donors to the fund, Tracy, and Bruce Simpson, sum it up: "Valerie's magnetism, indomitable spirit and steadfast resolve have been the Trail's secret weapons for over two decades. Like the Trail, she embodies what is BEST about Canada. With her herculean investment of time and energy, the Trail has evolved into an extraordinary resource, available to everybody!"
Providing extraordinary support to educational programs and inclusive initiatives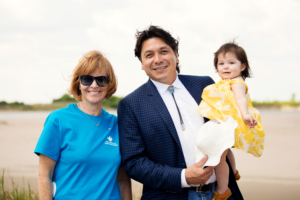 This fundraising success serves as a testament to the power of collective action and the immense impact of a shared dream. It not only demonstrates the deep appreciation people in Canada hold for the natural environment, but also highlights the importance of preserving and expanding the Trans Canada Trail for future generations. The funds will be used to enhance the Trail's infrastructure, create educational programs and support initiatives that promote inclusivity and accessibility. Funding will go towards a number of programs, including a week-long Trail Crew Training course in partnership with the Outland Youth Employment Program for Indigenous youth, and our National Trail Youth Employment Program, which provides work opportunities to youth facing barriers to employment.
It's easy to understand how this fund has inspired extraordinary backing from supporters like the Weston Family Foundation, who outline their strong connection to the fund's vision: "Our organizations strive to deliver innovative and bold solutions that positively impact the well-being of people across Canada and the preservation of nature. It's this common philosophy that drew our Foundation to the Valerie Pringle Trail Builders of Tomorrow Fund. We're pleased to invest in youth and underserved communities who are gaining important life skills and knowledge, while helping to safeguard this national treasure for people to enjoy for years to come."
As we celebrate the accomplishments of the Trans Canada Trail and the incredible achievements of those who have dedicated themselves to its cause, let us remember that it is not just a physical path but a manifestation of our collective spirit. It is a reminder that dreams have the power to become reality, and that by working together, we can create a better future for ourselves and for generations to come.
Thank you, Valerie, for inspiring us to make history as we tread upon the greatest project the world has ever known: the Trans Canada Trail.