6 March, 2023
Introducing Trail Talk with Gurdeep Pandher!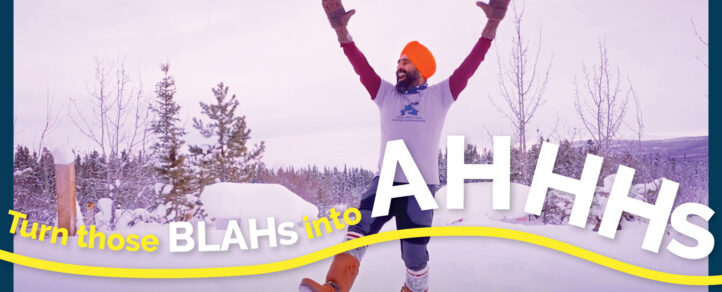 We're so pleased to present Trail Talk with Gurdeep Pandher, a video series in which Gurdeep shares his views on everything from the Trans Canada Trail to getting outside in the winter and turning his #Blahs2Ahhhs, to his love for Bhangra dancing and the joy, hope and positivity he shares with the world. 
Enjoy a glimpse here, and watch more on our YouTube channel! 
Our sincere thanks go out to Gurdeep for his participation. 
On Bhangra dancing

On loving winter
Watch more here!
Learn more about Gurdeep here.
Follow Gurdeep on Instagram at @GurdeepPandher
This winter, get out on the Trans Canada Trail and transform those winter #Blahs2Ahhhs.