20 September, 2022
It's here! Our 2021-2022 annual report is now online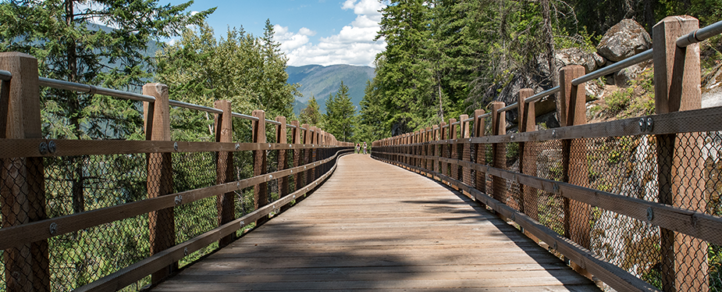 How to describe this past year? Busy. Challenging. Rewarding. Innovative. Action-packed. Celebratory. The list goes on.
Meeting challenges
For us here at Trans Canada Trail, the 2021-2022 year brought challenges – the ongoing COVID-19 pandemic and feeling the effects of the climate crisis, both on and off the Trans Canada Trail, for instance – but it also brought exciting initiatives and celebrations.
Celebrating success
We partnered with Outland Youth Employment Program to create educational programs for Indigenous youth. Hosted a portion of the Niagara 2022 Canada Summer Games Torch Relay along the Trail. Ran another successful Blahs to Ahhhs campaign, getting people outside and along the Trail to improve their mental and physical health over the long winter months. Improved and enhanced sections of the Trans Canada Trail. And… (drum roll, please…) celebrated our 30th anniversary!
We're so excited to share our annual report, presented this year in a new, interactive format.
Read more about all the incredible work dedicated volunteers and staff have achieved over the past year. Here's to another year ahead – and many more beyond that – of adventure along the Trail.