25 November, 2014
Making history in Blackfalds, Alberta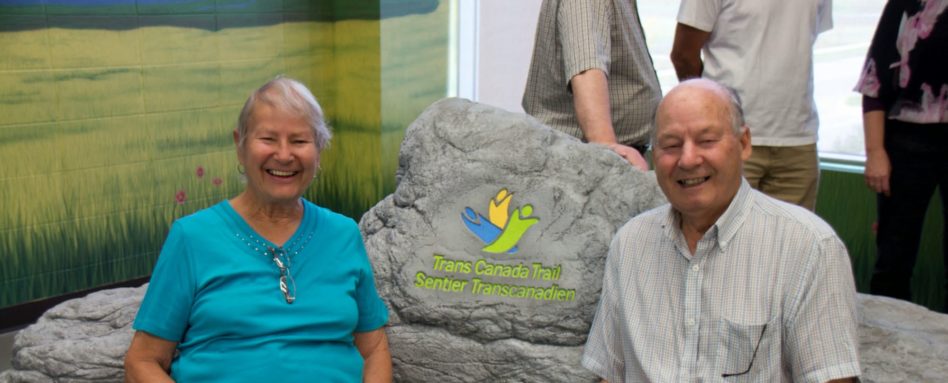 Trail-enthusiasts in the community of Blackfalds, Alberta now have a place to rest and get some shelter from the elements while enjoying the TCT. The town's newly built community facility, the Abbey Centre, is now home to an indoor section of the Trans Canada Trail, the first of its kind in the country.
New signage installed along the outdoor portion of the Trail directs walkers and runners to continue straight through the Abbey Centre's glass doors and travel through the facility using the new leg of the Trail, which features a colourful wall mural and a large decorative rock bearing the TCT logo. This novel stretch of indoor Trail connects Blackfalds to the neighbouring communities of Lacombe and Red Deer.
"It's history in the making to be honest," said Sean Barnes, community services director for the Town of Blackfalds. "Not only are we the only place in the entire country that has an indoor leg of the Trans Canada Trail, but it's also another connection between our communities." (Quote source: Lacombe Globe)
TCT provincial partner Alberta TrailNet and local partner the Central Alberta Regional Rail Society celebrated the official opening of this historic section of the Trans Canada Trail on September 19.