25 November, 2014
New 35-km stretch of horse-friendly Trail in Quebec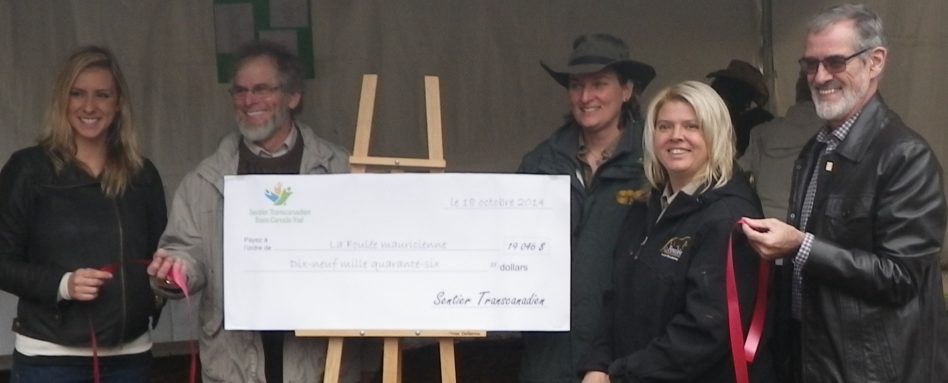 Trail-enthusiasts and community partners including TCT provincial partner, the Conseil québécois du sentier Transcanadien, as well as the Unité régionale de loisir et de sport de la Mauricie and the La Foulée Mauricienne riding club celebrated the completion of the last stretch of the TCT in the Mauricie region on October 18.
This brand new 35-kilometre segment wends its way through the municipalities and cities of Charette, Saint-Élie-de-Caxton, Saint-Barnabé, Trois-Rivières and Saint-Étienne-des-Grès and is designed for three activities: hiking, horseback riding and cross-country skiing.
Quebec spreads across more than 1.5 million square kilometres, ranking it as the province/territory with the second largest surface area in Canada, after Nunavut.
It is divided into sections, known locally as "administrative regions" which consist of several neighbouring municipalities. The administrative region of the Mauricie is located halfway between Quebec's two largest cities, Quebec City and Montreal, and is now home to a fully connected 135-kilometre section of the Trans Canada Trail.
Quebec's section of the Trans Canada Trail is nearly complete at 96.3 per cent, with just over 50 kilometres left to connect by 2017.