5 November, 2014
Farming, food, horses, and the TCT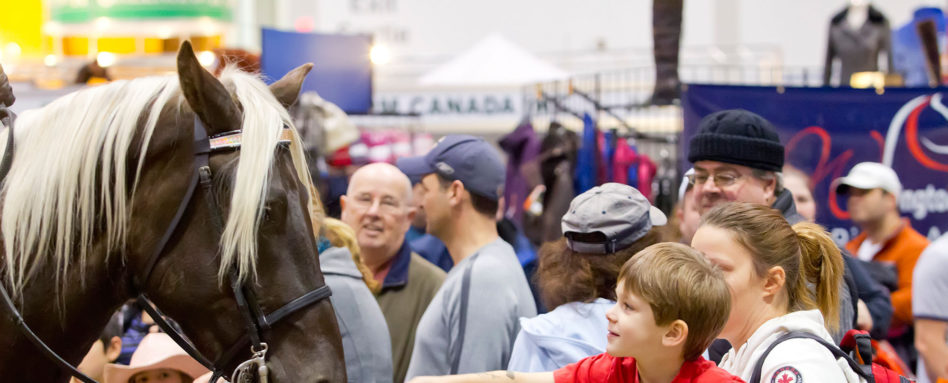 "Being outdoors makes me feel bad." –Said no one ever—is the slogan emblazoned on posters promoting the TCT to over 18,000 kids attending this year's edition of the Royal Agricultural Winter Fair (RAWF) taking place in Toronto from November 7 to 16.
Described as the "world's largest indoor agricultural fair and international equestrian competition," RAWF is a large-scale community fair where people of all ages come to learn about farming, food, and horses.
TCT will be featured in the "Amazing Food Journey" exhibit, where families and students learn how food makes its way from the farm to our forks.
In the "Healthy Lifestyle" section of this exhibit, kids will be invited to think about walking and daily exercise, by walking through a maze.
The goal of the activity is to log the distance travelled by walking through the maze every day of the 10-day event—for the purposes of the activity, one stride is equal to several kilometres—and transcribing their distances on a giant map of the TCT. By the end of the 10 days, kids can see how far they have "walked" along the TCT.
If you want to get active outdoors, check out our interactive map on our website to find the section of the Trail nearest you!