1 April, 2016
Suggested Day Hikes in British Columbia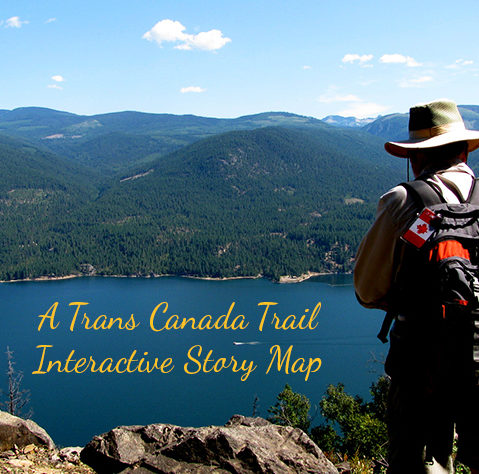 Beginning in 2008, when Richard Long first dipped his toe in the Pacific Ocean at kilometre 0 of the TCT, Rick spent his following summer vacations hiking on the TCT across British Columbia with his family.
The business professor at the University of Saskatchewan set a goal to traverse all seven of B.C.'s mountain ranges—the Vancouver Island Range, Coast Range, Cascades, Monashees, Selkirks, Purcells, and finally the Rockies—into Alberta.
Over time, sixty-something Rick Long became the first person to walk every step of the Trans Canada Trail, all the way from Victoria to Alberta!
In 2016, Rick Long published From Sea to Prairie on British Columbia's Trans Canada Trail: A Hiker's Photo Journal of Discovery, a book about his experience now available on Amazon. The book contains Rick's real pictures of the experience.
With Rick's generous permission, the TCT is pleased to offer you an interactive story map version of the book chapter and photos Suggested Day Hike in BC. Our thanks as well to the Esri Canada team.