6 September, 2023
Home Design Level Up: Tell Your Trail's Trans Canada Trail Map Posters Are Here!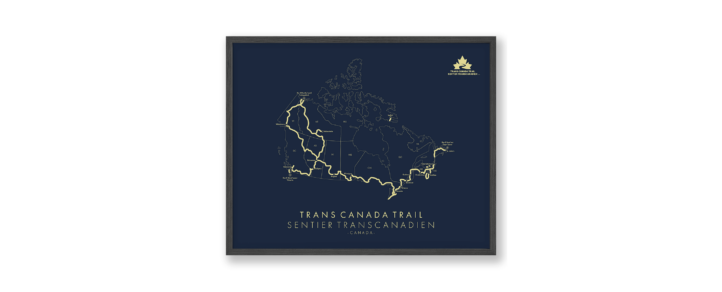 We've got a new way for you to support Trans Canada Trail and simultaneously upgrade your home décor: a beautiful map of the longest recreational trail in the world (hint: it's us!) from our friends at Tell Your Trail.
Available in six colours, these wall prints depict the Trans Canada Trail from coast to coast to coast with minimalist flair.
These made-in-Canada posters are bilingual and feature a map of the Trail with a streamlined aesthetic. Choose your size and colour theme, and then pick a spot on your wall!
• Choose between five sizes, ranging from 12″ x 16″ to 24″ x 36″
• Six colour themes available: beige, blue, grey, teal, white and Trans Canada Trail brand colours
Working with the team at Tell Your Trail, we've designed an eye-catching wall piece that looks great while also raising awareness about the Trail.
Support the Trail through your poster purchase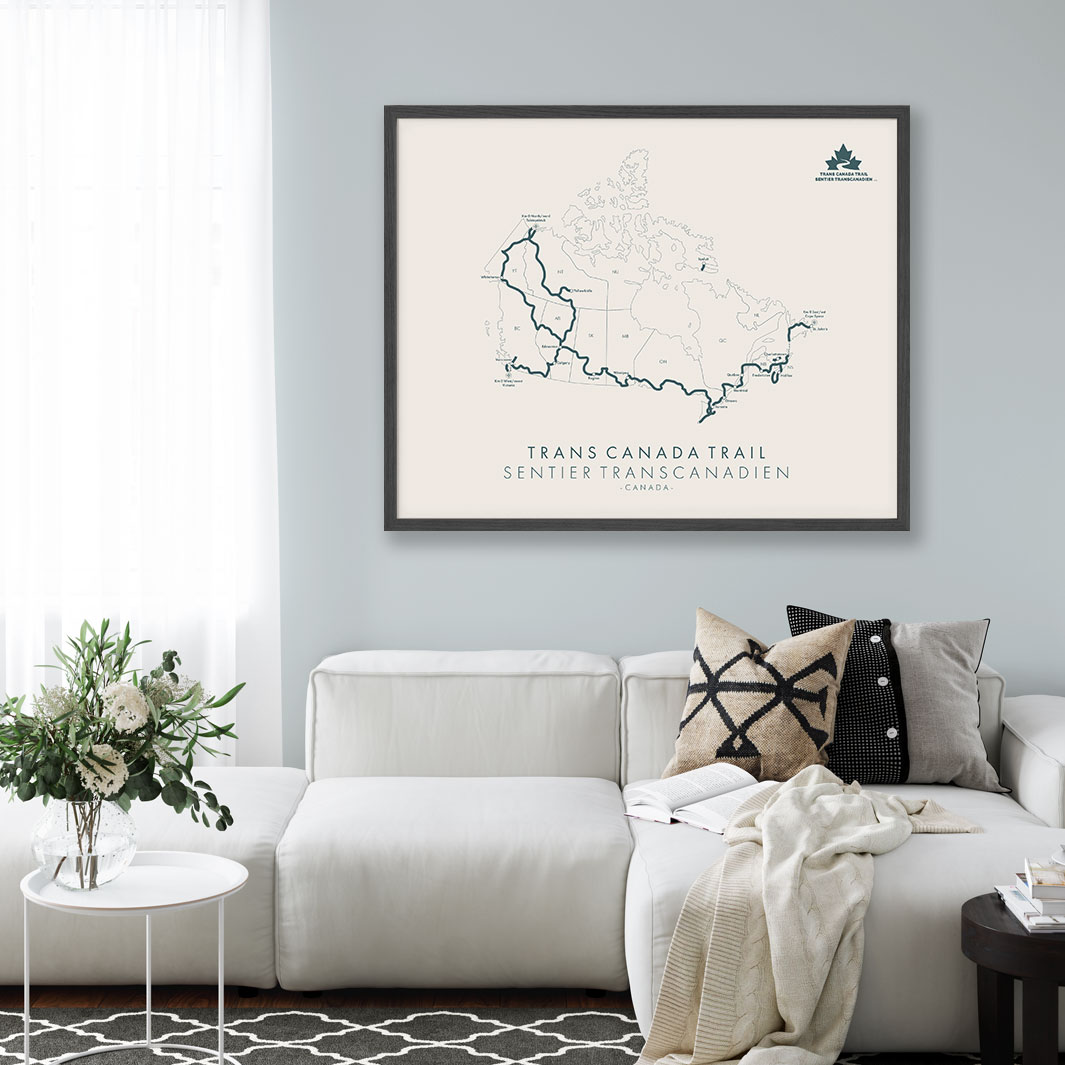 When you purchase a Trans Canada Trail poster, 20% from the sale goes to support our important work. And regardless of the size you purchase, shipping is free! They make a great gift for the trail enthusiast in your life – or for yourself!
Posters are printed on durable paper at a printing facility near you to allow for faster and greener shipping. The map is available for purchase worldwide! You don't need to be in Canada; the map will be printed in your region.
Buy My Trans Canada Trail Poster
Learn about our other products and promotions
We work with partners who love trails. Find great products – like our Tell Your Trail map – and support Trans Canada Trail at the same time.