19 July, 2023
Celebrating Nature and the Indomitable Spirit: Tony Pringle's Ultramarathon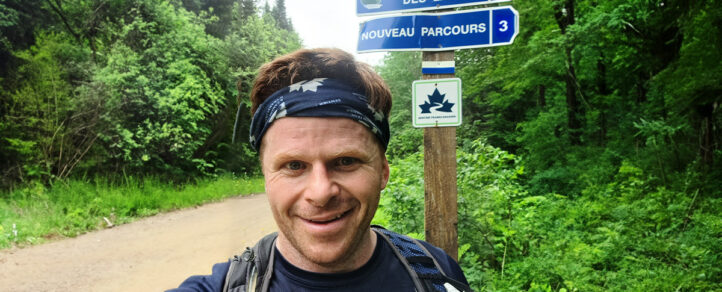 In a remarkable display of grit and discipline, Tony Pringle, member of the Trans Canada Trail's Board of Directors, recently undertook an 80-kilometre ultramarathon on the Trans Canada Trail in the Charlevoix region of Quebec. On July 1, Tony embarked on an extraordinary journey that not only tested his limits, but also highlighted the benefits of nature.
A deep-rooted love for the outdoors
When asked what inspired him to take on this challenge, Tony expressed his deep-rooted love for the outdoors, the pursuit of personal well-being and the desire to raise awareness of the Trans Canada Trail. The Trail, Tony believes, deserves widespread recognition. It weaves together countless stories and adventures, connecting outdoor enthusiasts across the country.
"The Trans Canada Trail represents everything that matters in this world: connection, wellness and nature," Tony shared. He is an unwavering supporter and dedicated advocate for the Trail, recognizing the multitude of benefits it brings to individuals and communities.
Exceeding fundraising goals thanks to the generosity of his supporters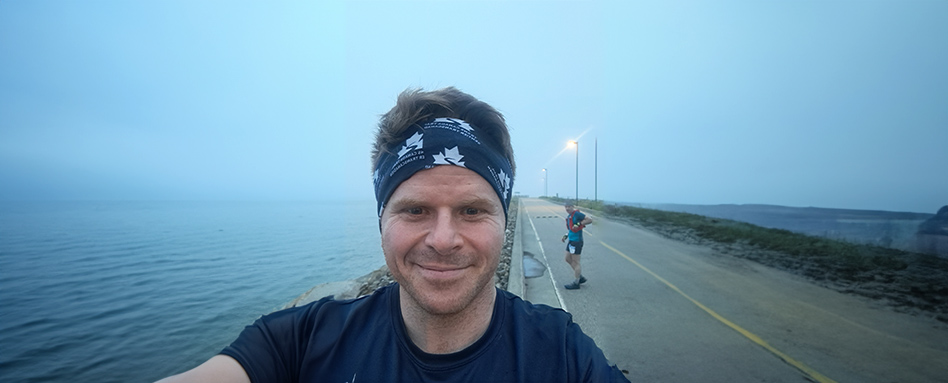 Using this epic race to amplify the Trail's profile and generate funds, Tony set an ambitious fundraising goal of $10,000. And thanks to the generosity of others, he exceeded his target, raising $15,000!
We extend our warmest congratulations and gratitude to Tony for his remarkable achievement – and for his ongoing promotion of the Trans Canada Trail.
If you are inspired by Tony's accomplishment, it's not too late to donate to his fundraising page here. Thank you! Or please consider signing up for your own fundraising adventure on the Trail. For more information on how to get started, please contact Karen Browne at KBrowne@tctrail.ca.