28 October, 2022
Elevating Trail Experiences from Coast to Coast to Coast: Trans Canada Trail and Destination Canada Mark New Partnership
On a warm, sunny October day, representatives from Trans Canada Trail and Destination Canada gathered in Vancouver, on the unceded and traditional territories of the Musqueam, the Squamish and the Tsleil-Waututh Nations, just steps from the Trans Canada Trail.  
Overlooking the Burrard Inlet in beautiful Stanley Park, Eleanor McMahon, President & CEO, Trans Canada Trail, and Marsha Walden, President and CEO, Destination Canada, signed a Memorandum of Understanding (MOU), marking an official partnership between Trans Canada Trail and Destination Canada. They were joined by the Honourable Randy Boissonnault, Minister of Tourism and Associate Minister of Finance, who was on hand to share remarks and celebrate the positive impacts of the partnership for communities nationwide and the tourism sector. 
Sharing resources and expertise to develop Canada's national trail network 
As leaders in the field of outdoor recreation and trail experiences, Trans Canada Trail and Destination Canada are dedicated to working together and sharing their expertise to create a long-term relationship that will enhance Canada's national trail network, enriching communities across the nation and creating new tourism experiences for visitors to the country.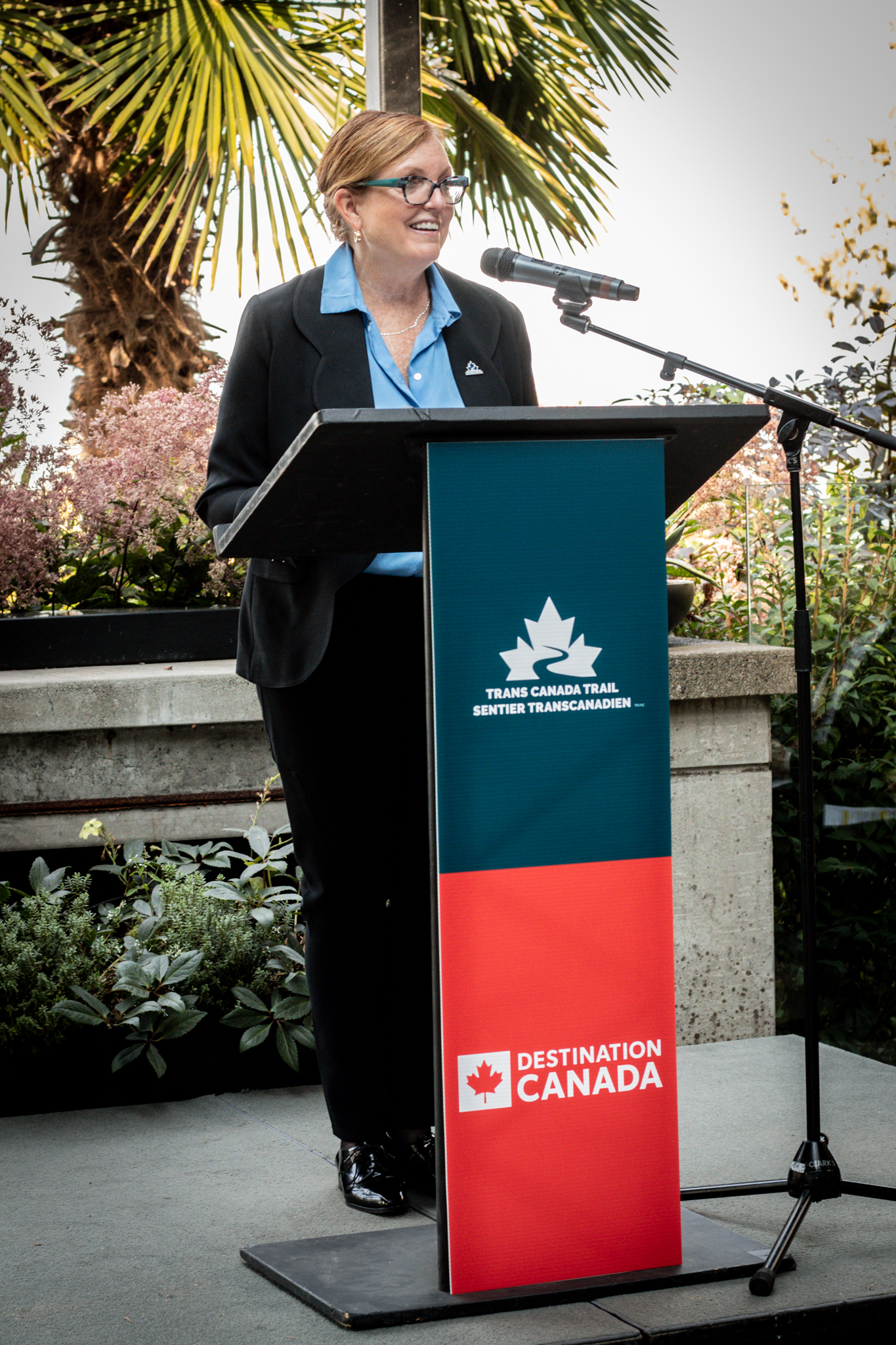 Eleanor McMahon explains, "We are incredibly proud to partner with Destination Canada for this first-of-its kind initiative, to elevate Canada's national trail network to the significant asset that it is." She continues, "We are equally proud to collaborate with both Destination Canada and Minister Boissonnault in driving the renaissance of tourism in Canada post-pandemic in a way that is sustainable and meaningful for local communities." 
Creating and strengthening connections 
Canada's national trail – the Trans Canada Trail – is the longest multi-use recreational trail in the world, currently over 28,000 kilometres. After celebrating the milestone of connection in 2017, the Trans Canada Trail continues to expand and improve. Over the past three years, the Trans Canada Trail has become a vital link for people across the country as they sought new ways to maintain mental and physical health in a pandemic and post-pandemic world.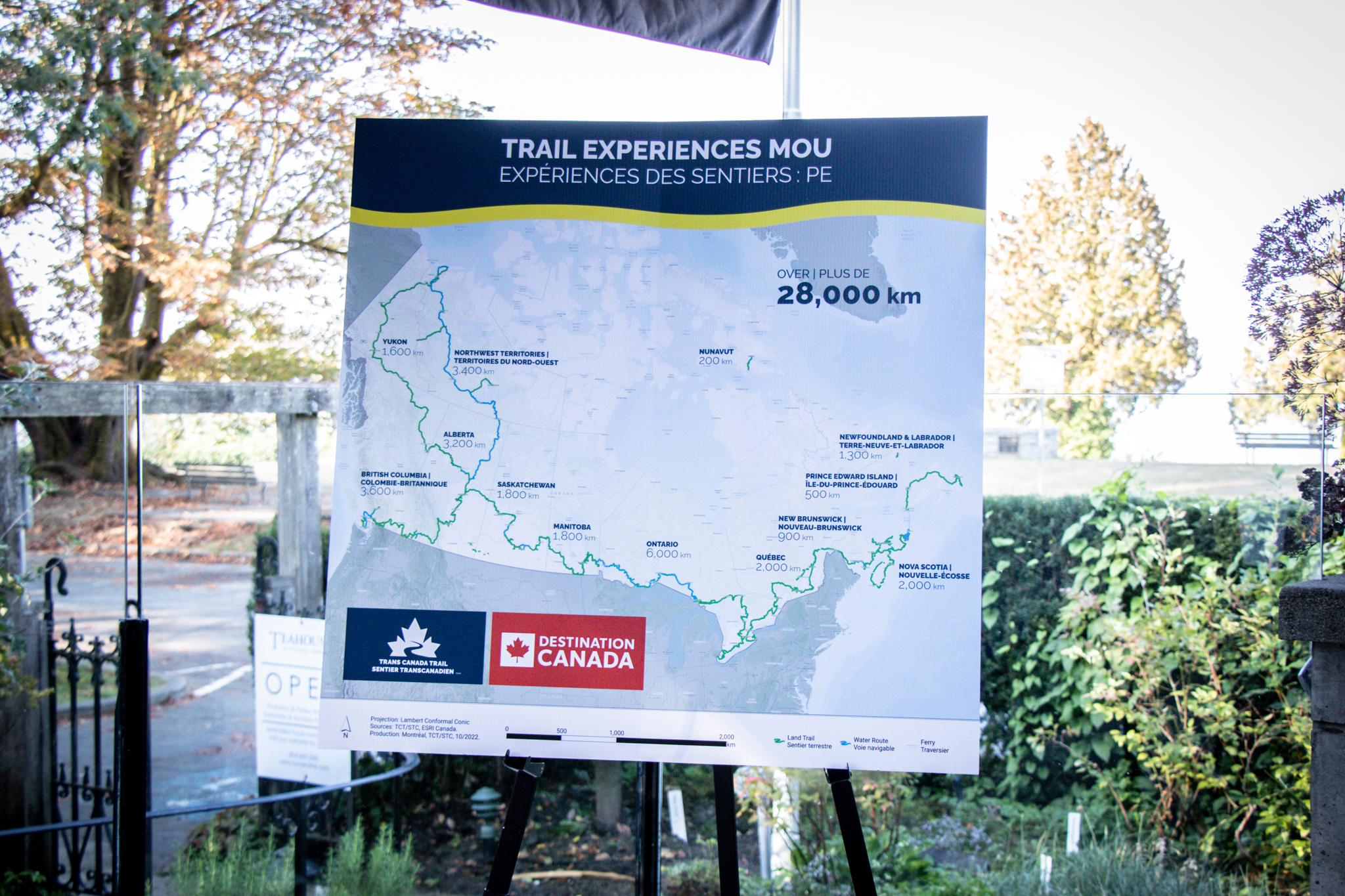 Promoting and supporting a tourism economy 
Marsha Walden provides her perspective: "A trail system that engages travellers across the country – from city seawalls to spectacular wilderness – is a critical component of our visitor economy. Not only does it connect people from coast to coast to coast, it also supports the sustainable development of communities, generates fulfilling jobs, protects our natural assets and strengthens our understanding of Canada." 
This exciting partnership between the two organizations underlines how trails in general – and the Trans Canada Trail in particular – are valuable to Canada's tourism economy, with travellers seeking out new, sustainable ways to experience Canada's natural wonders, from the Atlantic to the Pacific and the Arctic oceans.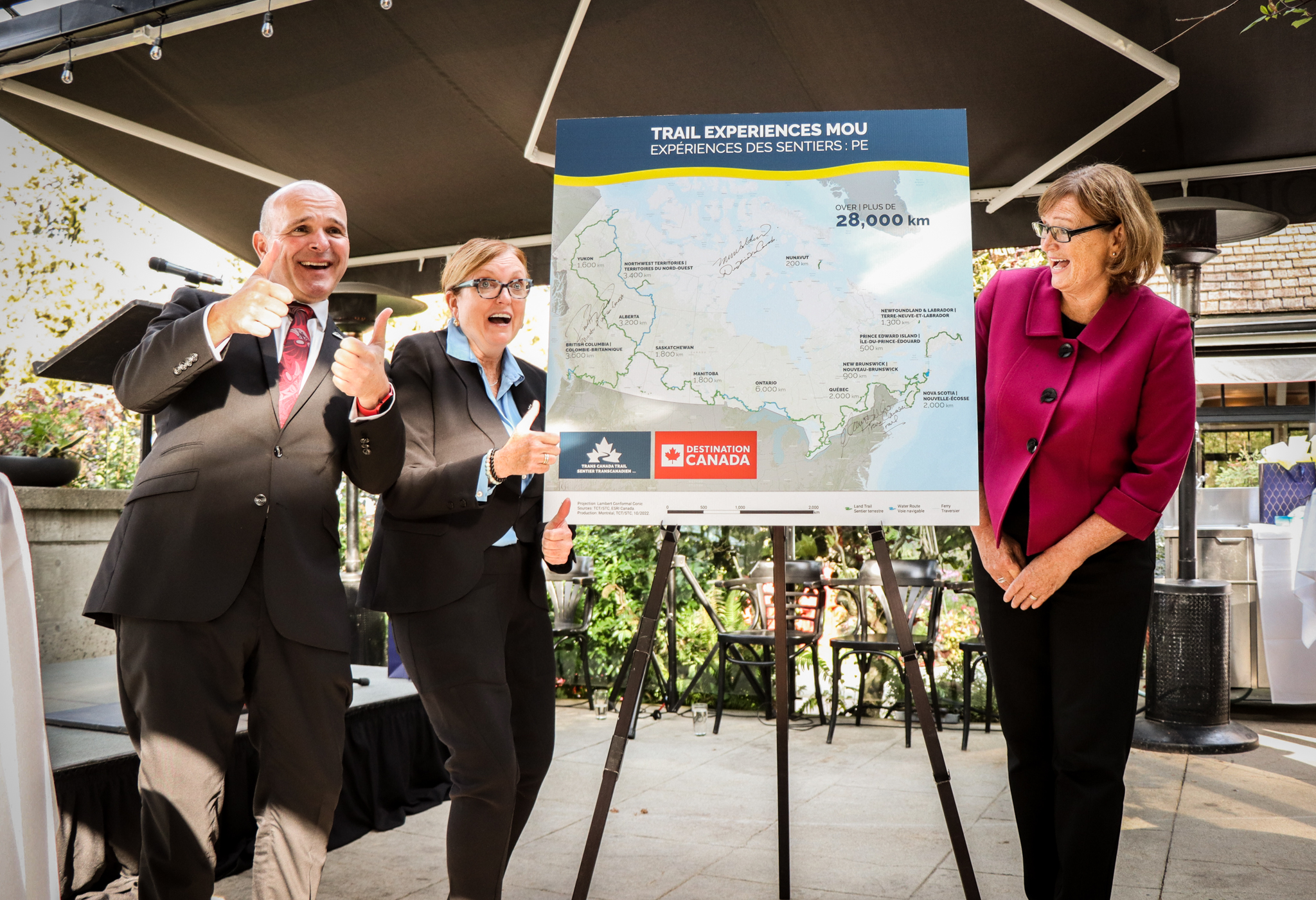 Trans Canada Trail is proud to partner with Destination Canada to work together and share expertise to develop and enhance trail experiences across Canada. 
Watch a beautiful résumé of the event here: