7 July, 2017
Where to Nab a Complementary CLIF Bar on The Great Trail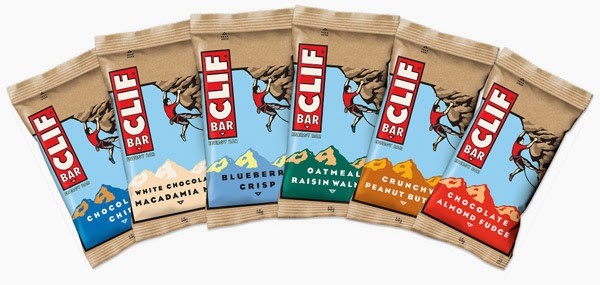 On any adventure, staying fuelled is vital. In fact, one of the best parts of an afternoon hike is that moment when one pauses under a tree, loosens the boot laces and has a bite to eat. Something about outdoor exercise makes food taste extra delicious. We have a term for this phenomenon: trail appetite.
Naturally, we're big fans of easy and healthy snacks, so a partnership with Clif Bar & Company makes plenty of sense. In addition to supporting The Great Trail's goal of full connectivity, CLIF is also sponsoring interprovincial and trailhead signs featuring maps and other useful information for visitors. In short: they're providing nourishment and direction.
So Much More Than a Granola Bar
Sure, they're a Trail sponsor and we love that they eagerly support our mission, but CLIF Bar & Company tackles certain initiatives that make them a legitimately brazen business. For example, they actively promote organic seed research and conservation of crop genetic diversity. Seventy percent of the company's ingredients are certified organic. We love that. Also, at their headquarters in California, the company features an on-site gym, a rock climbing wall, two yoga studios and massage rooms. No wonder they've been named among Outside Magazine's Best Places to Work for multiple years in a row. In short, these folks respect what's known as the triple bottom line: people, planet and profit.
Okay, okay. Enough shameless gushing!
Nabbing Nutrients on the Trail
Over the summer, you'll be able to fuel up at a few key locations along The Great Trail. Promotional teams from the CLIF Bar team will have kiosks identified with their logos onsite during the festivities. Here are a few locations and dates.
Orillia's Mariposa Folk Festival
Like the sounds of Bruce Cockburn or Barenaked Ladies? They'll be headlining the Mariposa Folk Festival this year. On July 7, from 6 – 9 p.m, be sure to nab a CLIF Bar from the promo team*. Fun fact: the festival is located along the Elora-Cataract Trailway!
* while supplies last
Vancouver's Khatsahlano! Music + Art Festival
CLIF Bars for everyone* during the city's largest free music and arts festival! Take a stroll along the City of Vancouver Trail on July 8 (from 12 – 3 p.m.) for the art, the music and the tasty samples.
* while supplies last
Montreal's Complètement Cirque
On July 15, from 1 – 4 p.m., the CLIF team will be handing out bars* during the city's annual circus festival. Look for the team along the Christophe Colomb section of the Trail (which is also part of La Route Verte).
* while supplies last
Stay tuned to our social media channels throughout the summer for more updates on where to nab a snack along the Trail!
---