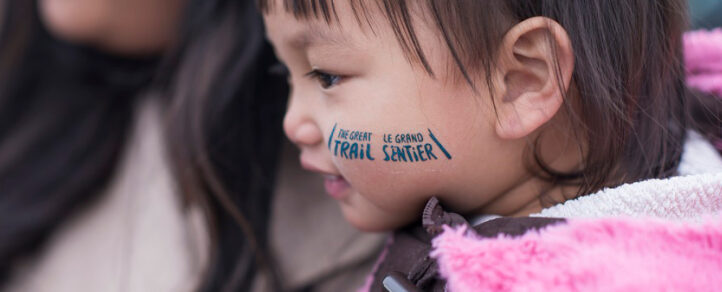 THE GREAT TRAIL

As national connection approached, Trans Canada Trail wanted to tell the world about this great achievement and wanted to celebrate in a lasting fashion. The physical Trail was renamed to The Great Trail, but as it was important to preserve the history of our national organization  the name of our organization remained Trans Canada Trail.

100% CONNECTION – YUKON







In 2016, Trans Canada Trail proudly celebrated the Yukon's Trail connection milestone.

100% CONNECTION – SASKATCHEWAN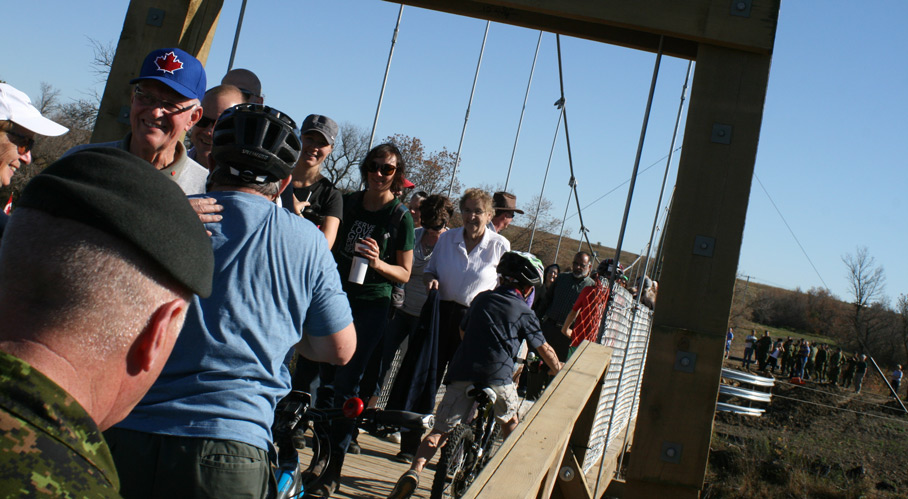 In 2016, Saskatchewan's section of the Trail was connected.

100% CONNECTION – NEW BRUNSWICK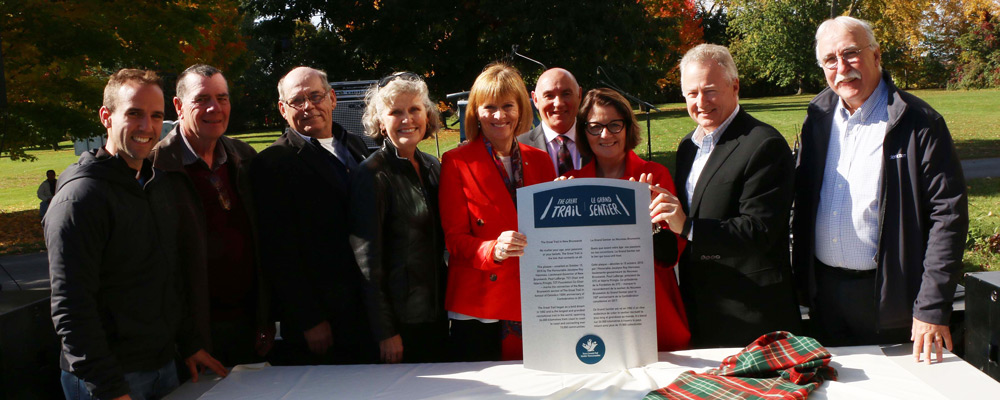 In 2016, New Brunswick's section of the Trail was connected.

100% CONNECTION – NUNAVUT
In 2016, Nunavut's Itijjagiaq Trail was connected to the Trans Canada Trail network.

FEDERAL FUNDING OF $1 MILLION
In 2017, $1 million from Canadian Heritage is provided to the Trail in support of Canada 150 events on the Trail.

 

8th BOARD CHAIR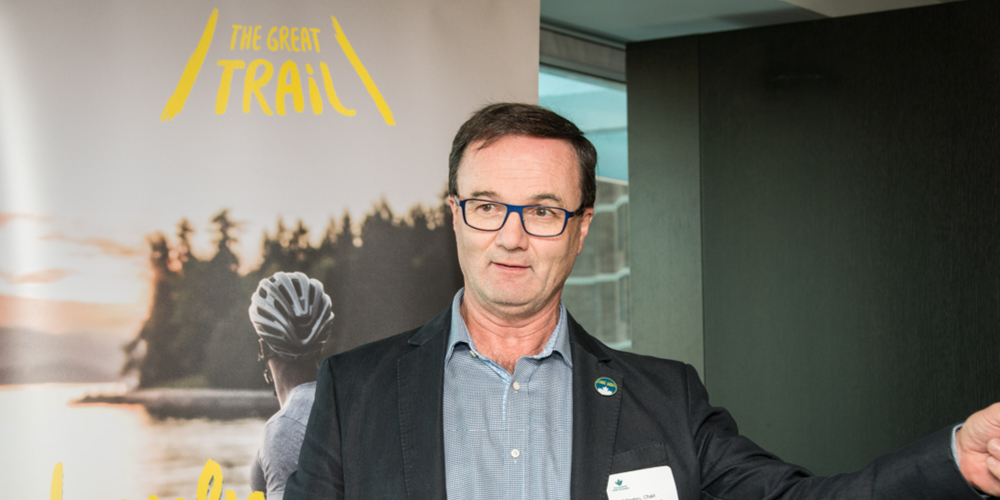 In 2017, Neil Yeates was appointed as Chair of the Trans Canada Trail Board of Directors.

100% CONNECTION – MANITOBA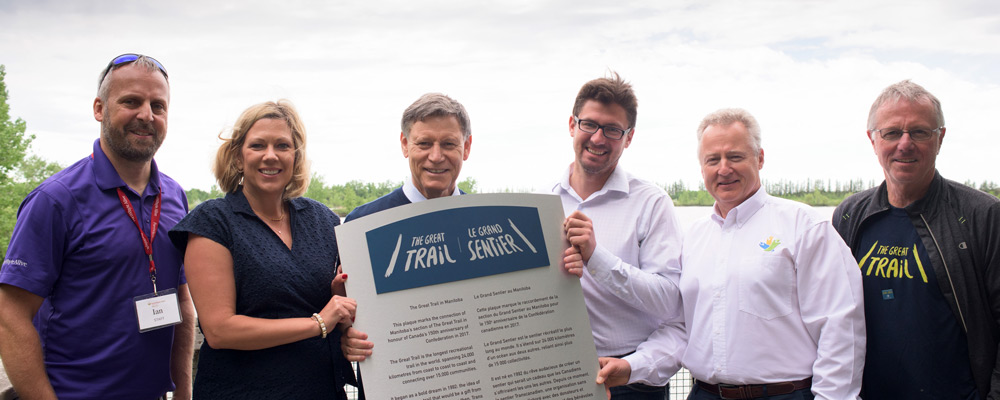 In 2017, Trans Canada Trail, in collaboration with Trails Manitoba, announced that Manitoba's section of the Trail was officially connected.

100% CONNECTION – NOVA SCOTIA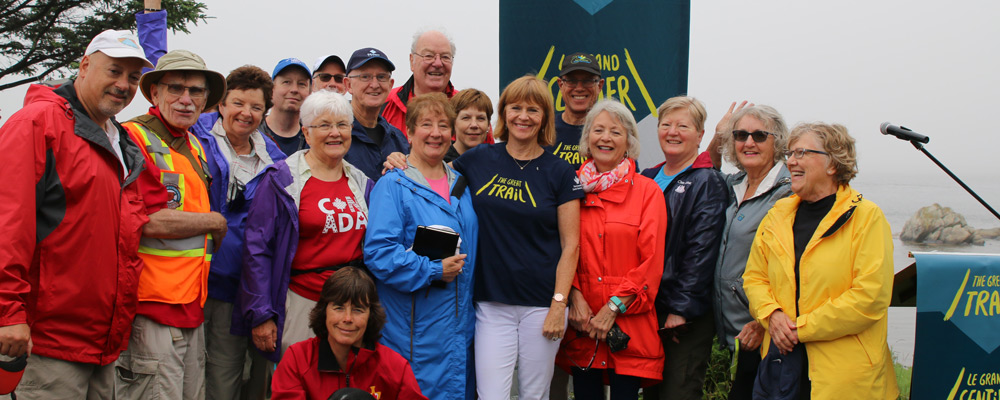 In the summer of 2017, Trans Canada Trail celebrated the 100% connection milestone in Nova Scotia

.

100% CONNECTION – NORTHWEST TERRITORIES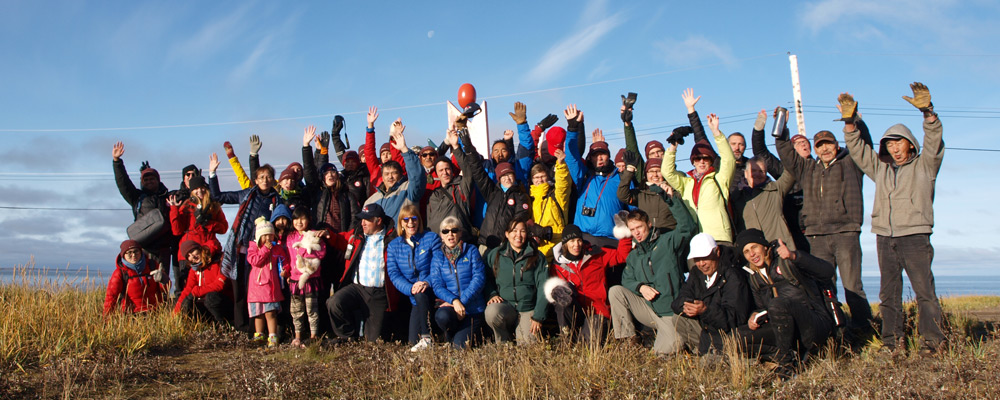 In 2017, Northwest Territories' section of the Trail was connected.

100% CONNECTION – ONTARIO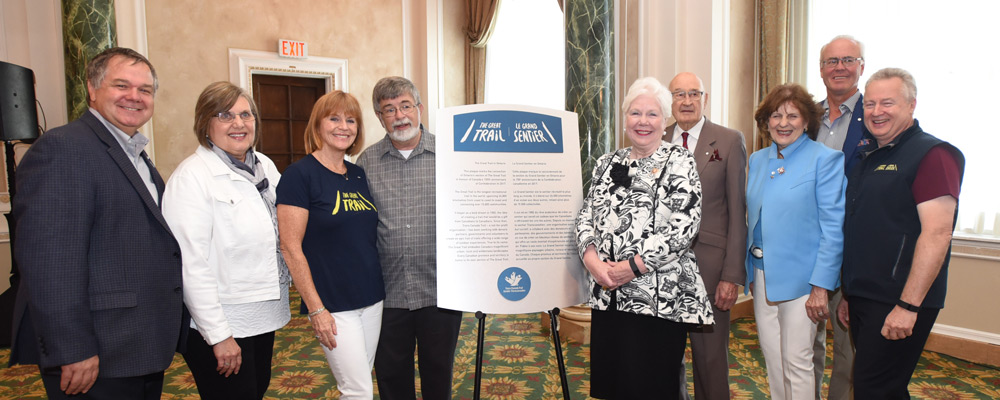 In 2017, Ontario's section of the Trail was connected. 

100% CONNECTION – BRITISH COLUMBIA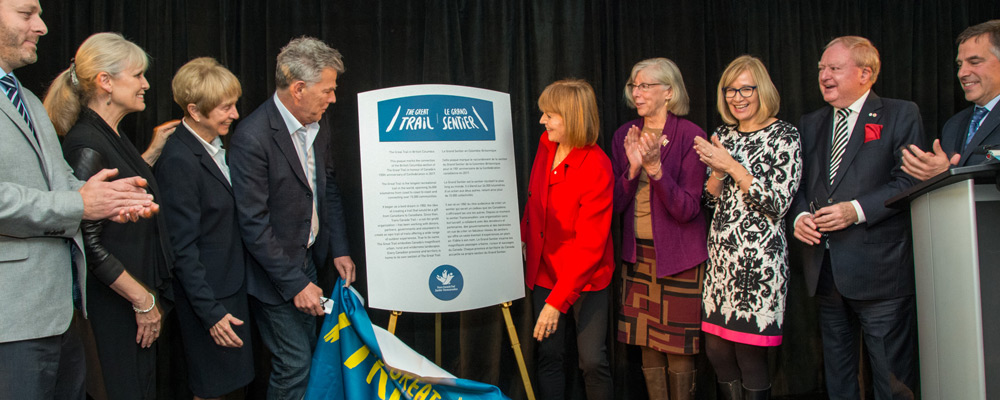 In 2017, British Columbia's section of the Trail was connected.

100% CONNECTION – QUEBEC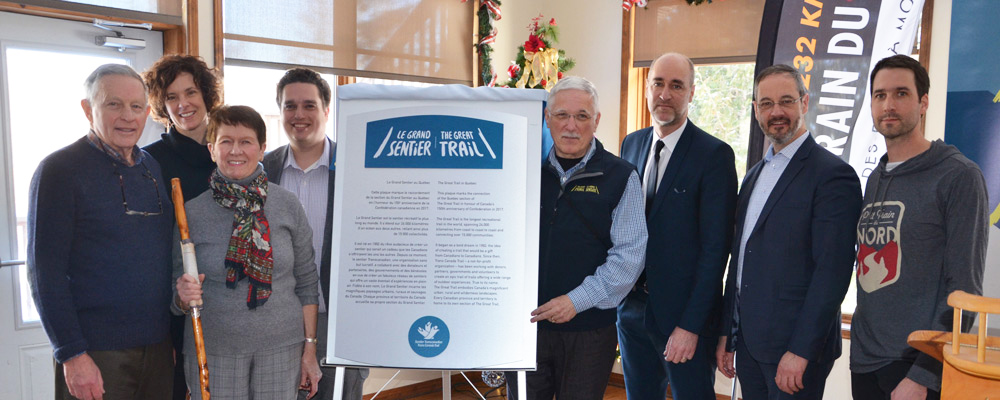 In 2018, Quebec celebrated 100% connection of the Trail.

100% CONNECTION – ALBERTA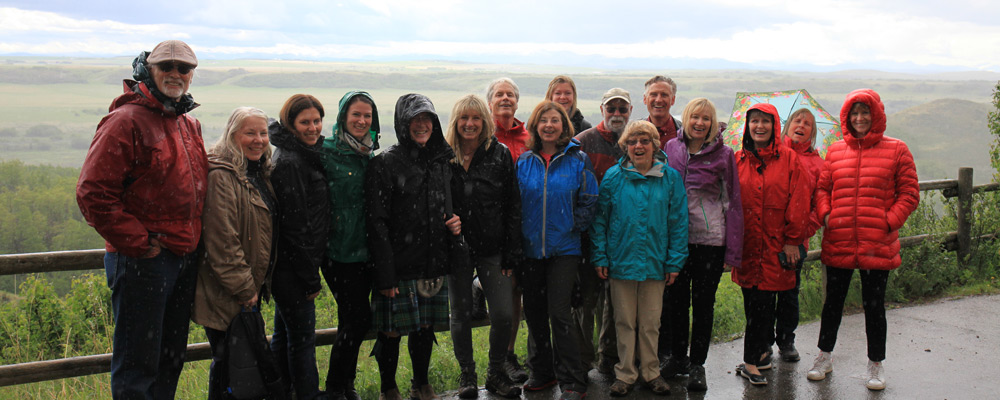 In 2018, Alberta celebrated 100% connection of the Trail.

OFFICIAL COAST-TO-COAST-TO-COAST CONNECTION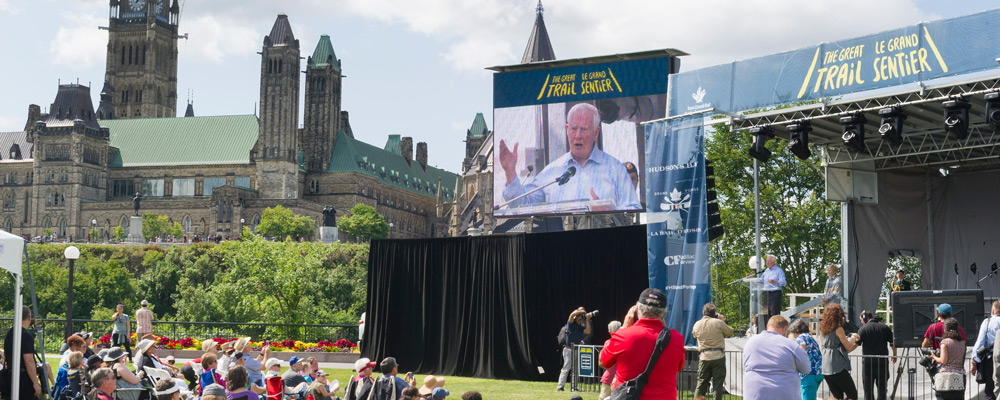 After 25 years of dedicated work, the Trans Canada Trail was officially connected from coast to coast to coast in 2017, spanning over 24,000 kilometres!

To celebrate this

collective achievement, almost 200

events took place across

Canada on August 26

,

including a massive party in the nation's capital

.



CHAPTER 150 CAMPAIGN ACHIEVEMENTS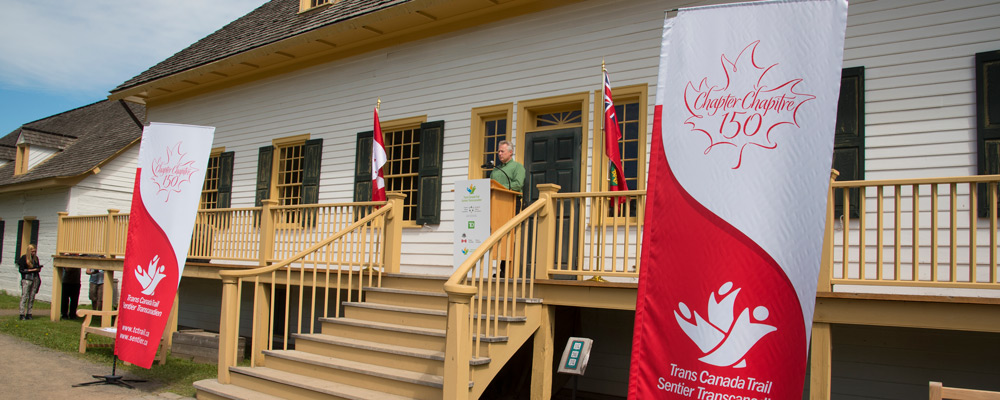 From 2011 to 2018, donors from across Canada helped to raise over $83 million for Trans Canada Trail's

Chapter 150

Campaign – $8 million more than the campaign's original goal.

 

Thousands of generous Canadians generously contributed to help create this iconic Trail for future generations. Many Chapter 150 

Campaign donors attended the celebratory event after making exceptional contributions to Trans Canada Trail, including:

 

Jack Cockwell, who donated in honour of Daphne Cockwell; Hudson's Bay; Ontario Trillium Foundation; Richardson Foundation; RBC Foundation; David Aisenstat; TransCanada Corporation; Phillip Crawley, Chief Executive Officer and Publisher of the Globe and Mail; Alex Miller, CEO of Esri Canada

 

As part of the Chapter 150

 campaign, contributions were also received from the governments of: 

 

AB: $5.1M for connection of the Trail in the province 

 

MB: $800K to bridge the remaining gap in the province 

 

NS:  $100K for connection of the Trail in the province 

 

ON: $2.6M to bridge remaining gaps in the southern part of the province (part of $3.5M invested in Pan Am/Parapan Am trails)

FEDERAL FUNDING OF $30 MILLION
In 2018, the Trail was awarded a $30 million grant over four years, administered by Parks Canada to enhance and maintain the Trail.

TRANS CANADA TRAIL CAPITAL IMPROVEMENT PLAN LAUNCHED
In 2018, the Capital Improvement Plan grant program launched, which gave Trail groups access to funding for trail planning and construction projects.

THE GREAT TRAIL TREASURE HUNT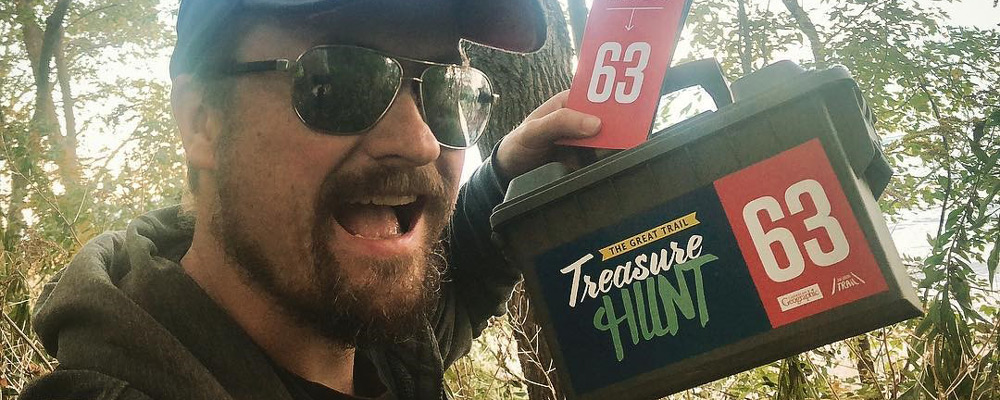 In 2018, to celebrate one year of connection, in partnership with our friends, the Royal Canadian Geographical Society, we launched a national treasure hunt on the Trail.

NATURE SKETCH ON THE TRAIL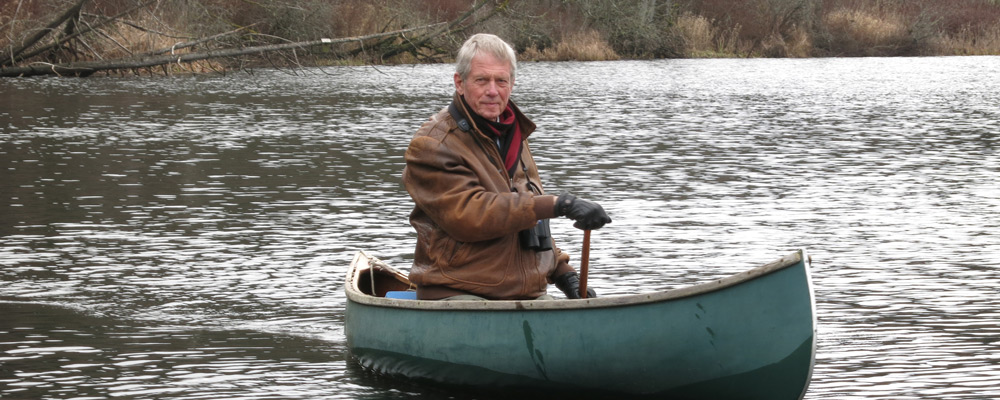 In September 2019, we teamed up with the Bateman Foundation to host cross-Canada Nature Sketch events along the Trail.

 

More than 300 people participated in the workshops in seven communities: Halifax, Toronto, Saskatoon, Calgary, North Vancouver, Victoria and Tuktoyaktuk. 

HONOURING THE CANADIAN MILITARY ENGINEERS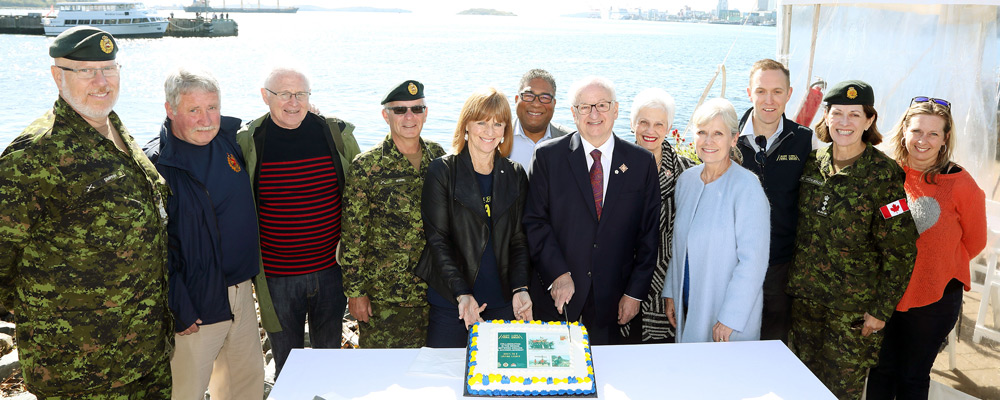 In September 2019, a group of supporters joined us in recognizing the Canadian Military Engineers at one our recently renovated pavilions in Dartmouth, Nova Scotia.

 

Catherine Anne Martin, a member of the Millbrook First Nation, opened the celebration and was followed by speakers that included His Honour The Honourable Arthur J. Leblanc, ONS, QC, Lieutenant Governor of Nova Scotia; City Councillor Sam Austin; Brigadier-General Steve Irwin, Canadian Military Engineers Branch Colonel Commandant; Claudia Chender, MLA for Dartmouth South; and The Honourable Tony Ince, Minister of African Nova Scotian Affairs and Minister of the Public Service Commission.

ACCESSIBILITY MAPPING PROGRAM ESTABLISHED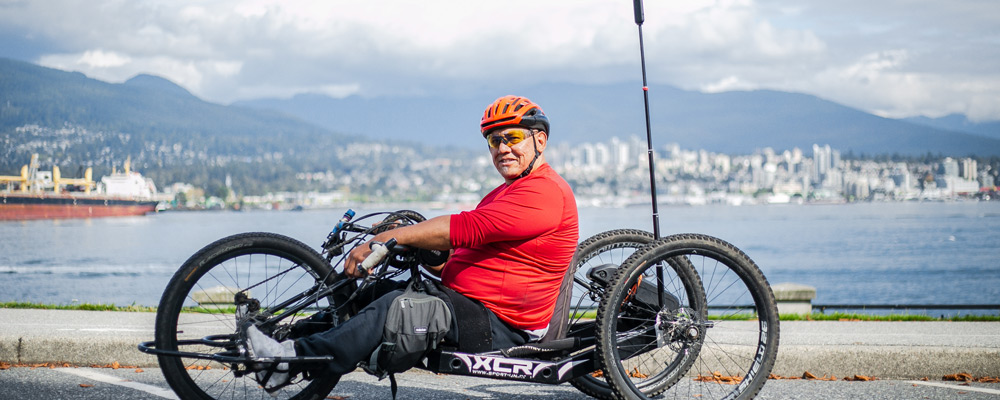 In 2019, Trans Canada Trail and AccessNow launched a partnership aimed at increasing accessibility on the Trail across the country. By working together on initiatives that lead to information being shared via the AccessNow app, people will be able to discover barrier-free routes as well as identify areas where barriers still exist so they can be addressed, resulting in increased accessibility along the Trail.

 

For the first round of mapping, Canadian Paralympians and Para athletes joined AccessNow and Trans Canada Trail to provide valuable accessibility feedback on various sections of the Trail.

TRANS CANADA TRAIL INDIGENOUS ADVISORY COMMITTEE ESTABLISHED
First meeting in June 2019.  We established an Indigenous Advisory Committee comprised of individuals fro

m Indigenous communities to provide guidance and advice to Trans Canada Trail as it relates to Indigenous communities and culture.

9th BOARD CHAIR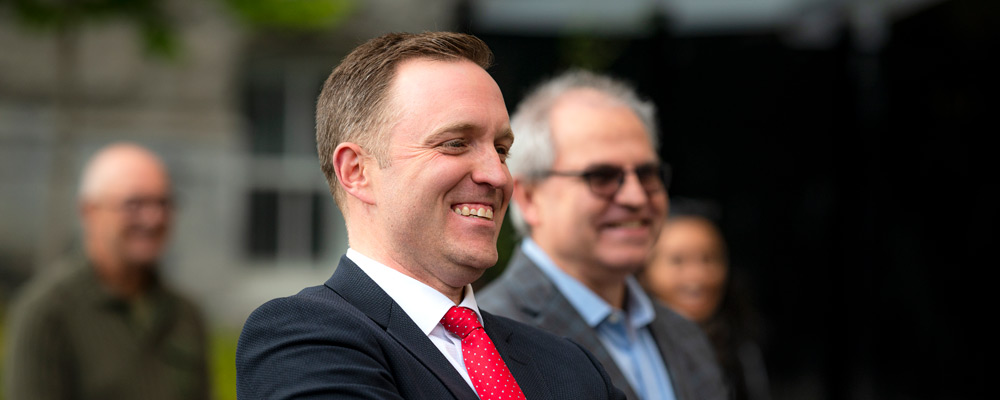 In 2020, Michael Lindsay was appointed as Chair of the Trans Canada Trail Board of Directors.

4th PRESIDENT & CEO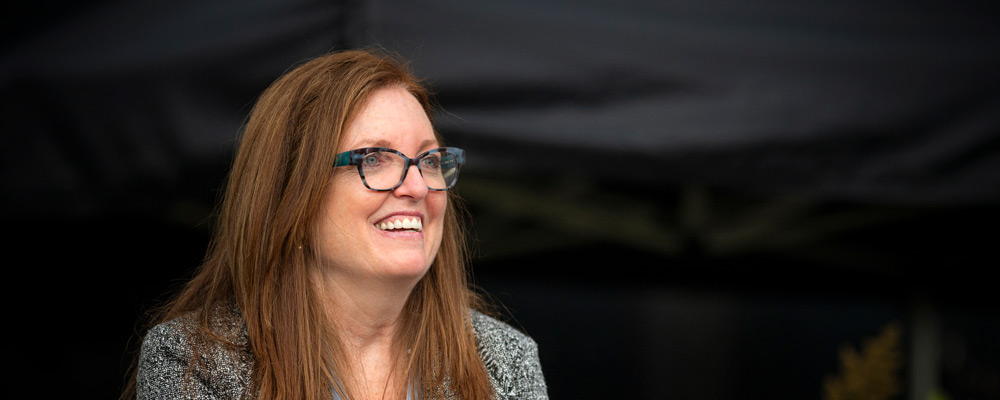 In March 2020, Eleanor McMahon was appointed President & CEO of Trans Canada Trail. 

NATIONAL GUIDELINES FOR RESPONSIBLE TRAIL OPERATIONS
As trails and parks reopened to visitors, in 2020, Trans Canada Trail published guidelines for keeping trail operators and users safe during the COVID-19 pandemic. We reached out to experts across the globe to gain insight into their best practices and guidance on safe trail operation.

GREAT CANADIAN HIKE




We launched the Great Canadian Hike in 2020 because we wanted to invite Canadians to explore the Trail – and their communities – particularly in the context of COVID-19. The pandemic period meant that people were on trails in increasing numbers, seeking access to nature and opportunities to recreate safely. 

 

We were delighted that over 10,000 people took part in the challenge and took time to experience the incredible, scenic outdoor landscapes our country has to offer.

OUTLAND YOUTH EMPLOYMENT PROGRAM (OYEP)
– TRANS CANADA TRAIL PILOT MODULE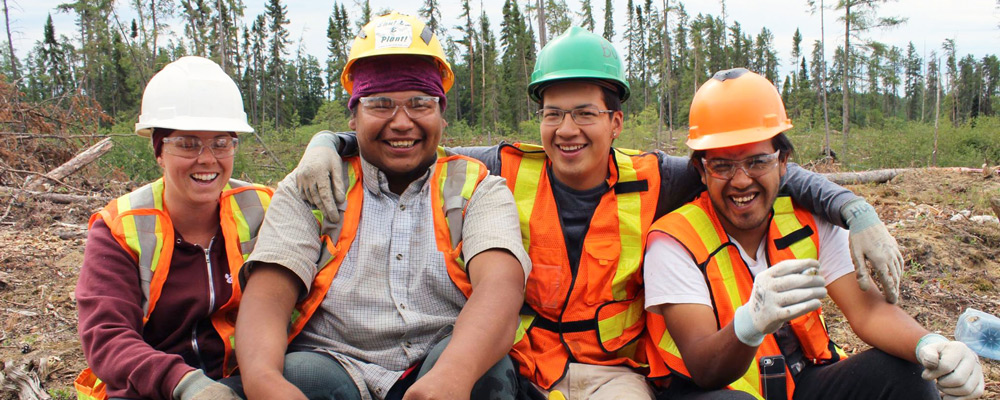 In 2020, we launched a pilot trail building module as part OYEP's six-week summer program

 

for Indigenous youth.

 

This pilot module took place in OYEP camps in northern Alberta and Northern Ontario, where participants worked with trail operators on trail projects near Lesser Slave Lake, Alberta, and in Quetico Park, Ontario.

Our History
Trans Canada Trail's story is one of dreamers and doers. Albertan Bill Pratt and Quebecker Pierre Camu envisioned a coast-to-coast-to-coast trail connecting Canadians to nature and to one another. On December 14, 1992, Trans Canada Trail was established as a registered charity.