National Champions
Government
Communities

The Hon. Frank Lewis
41st Lieutenant Governor of Prince Edward Island

Izzy Lynch
Professional Skier, Marketer, Event Producer, Writer, and Adventurer.


Joe MacInnis
Physician, Scientist, Explorer, Storyteller

Linden MacIntyre
Journalist, Broadcaster, Novelist


Wade MacLauchlan
Former premier of Prince Edward Island

Natalie MacMaster
Musician


Peter Mansbridge
chief correspondent for CBC News and anchor of The National

The Right Honourable Paul Martin
21st Prime Minister of Canada


The Hon. Margaret Norrie McCain
Philanthropist


Gary & Joanie McGuffin
Explorers, Film-makers, Conservationists

Ashleigh McIvor
Freestyle Skier, Olympic Champion, World Cup Champion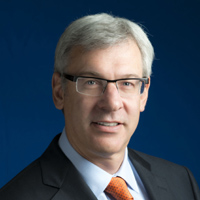 David McKay
President and CEO, RBC



Don McKellar
Actor, Director


Sarah McLachlan
Singer, Songwriter, Outdoor Enthusiast


Murray McLauchlan, C.M.
Musician, Songwriter


Robert R. McLeod
12th premier of the Northwest Territories

Deepa Mehta
Screenwriter, Director


Dana Meise
Explorer, Hiker
Follow Dana @ facebook.com/thegreathike

Rick Mercer
Star of CBC's Rick Mercer Report


Colin Mochrie
actor and improvisational comedian

Ben Mulroney
television host

The Right Honourable Brian Mulroney
18th Prime Minister of Canada


Anne Murray
Singer, Author


The Honourable Graydon Nicholas
30th Lieutenant Governor of New Brunswick

Paul Nichols
Co-Founder, Communities for Veterans Foundation (BC)


Mercedes Nicoll
Snowboarder, World Cup Champion


Rachel Notley
Former premier of Alberta
Samantha Nutt
Physician, Humanitarian, Founder and CEO, War Child


Mark Oldershaw
sprint canoeist, Olympic bronze medallist

The Honourable David Onley
28th Lieutenant Governor of Ontario
IN MEMORIAM



Natalie Panek
Rocket Scientist and Explorer


The Honourable Chantal Petitclerc
Paralympic gold medallist, motivational speaker, Canadian Senator

Douglas W. Phillips
16th Territorial Commissioner of Yukon

Dave Pierce
Songwriter, Composer, Producer, Arranger and Orchestrator

Gordon Pinsent, C.C.
Actor, Screenwriter, Director


Steve Podborski
Olympic and World Champion Skier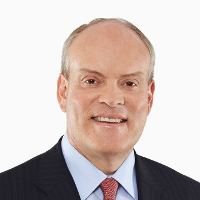 Brian Porter
President and Chief Executive Officer, Scotiabank


Chris Pratt, C.C.
Painter


The Honourable Robert Rae
Lawyer, Professor, Writer, Public Speaker

The Honourable Nancy Greene Raine
Former Senator, Olympic Ski Champion

Ken Read
Former Senator, Olympic Ski Champion
Ed Robertson
Lead singer, Guitarist, and Songwriter for Barenaked