Pavilion Program
Regina Pavilion, SK
Pavilion Program
Regina Pavilion, SK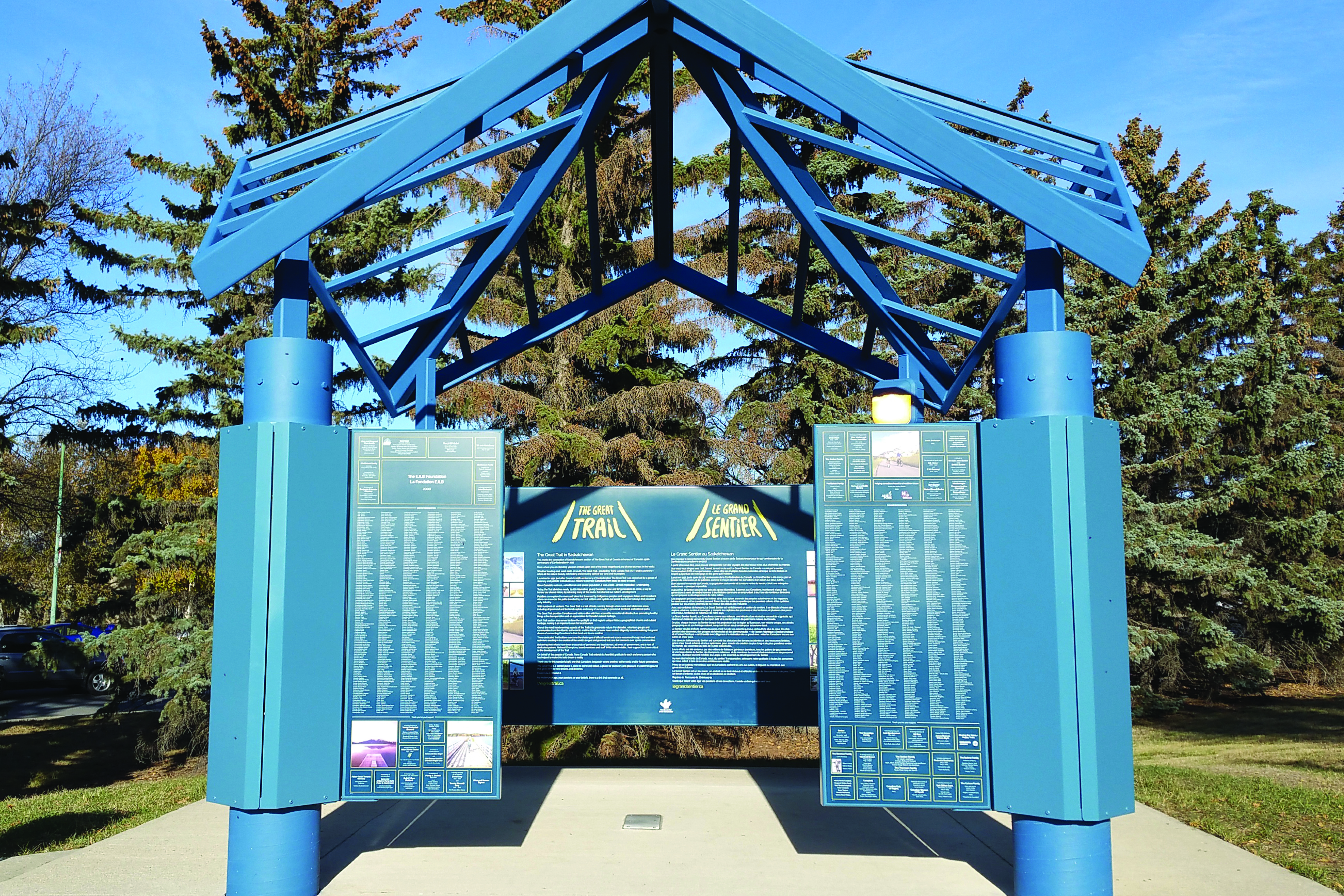 Trail section: City of Regina
The Regina – Grassick Park Pavilion is located in Grassick Park, near the 5600 block of Dewdney Avenue, east of the RCMP Depot.
The individuals listed on this pavilion played a crucial role in creating The Great Trail of Canada. The Trail now stretches over 27,000 kilometres, connecting the Atlantic, Pacific and Arctic oceans.
By supporting Canada's national Trail, these donors shaped a world-class legacy that will outlast the steel of this pavilion. In the same way, our gratitude to them will outlive this structure.
See pavilion on the map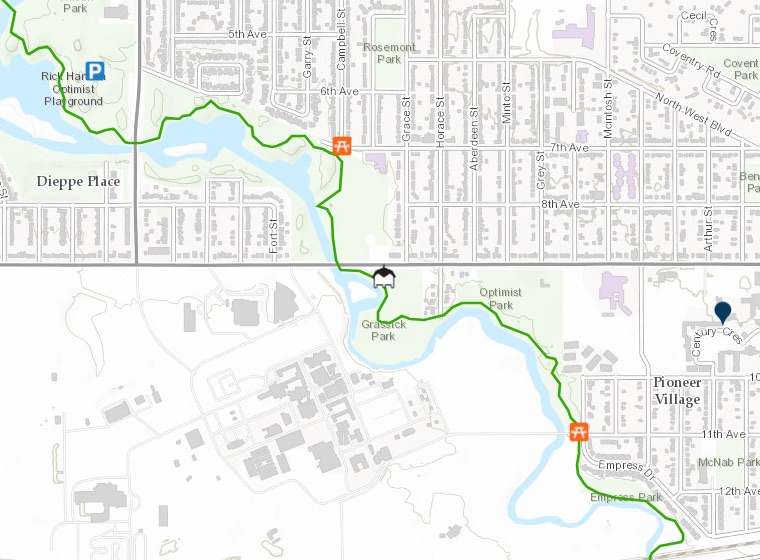 Download the panel PDF