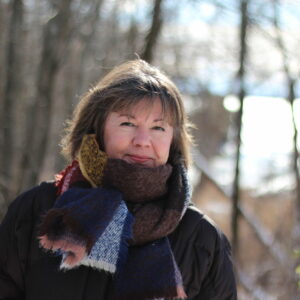 Janice Nault
Director, Annual Giving
Janice brings nearly two decades of experience in the fundraising sector to her role as Manager, Annual Giving at Trans Canada Trail. She provides leadership in the development, execution and analysis of annual fundraising campaigns, and develops and implements strategies to engage, grow and retain a strong base of donor support for Trans Canada Trail's fundraising programs. Those donors, in turn, inspire her with their personal stories of what motivates them to give to Trans Canada Trail.
Fluently bilingual (English and French), Janice holds an Arts degree from Concordia University and is a member of the Association of Fundraising Professionals. She volunteers her time and her expertise as a member of the Ontario Trillium Foundation's Grant Review Team, to support the work of non-profit organizations across Ontario.
Janice lives in Gananoque, close to the Cataraqui Trail, with more than 80 kilometres of converted rail trail that traverses pastoral farmland and the Canadian Shield. This section of the Trans Canada Trail offers visitors opportunities to connect with nature in all four seasons, on foot, on cross-country skis or snowshoes, by horse or by bike. For Janice, walking is her preferred mode of transportation, for its many physical and mental health benefits.