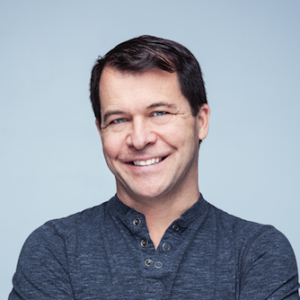 Frédéric Gonzalo
Director, Trans Canada Trail Board
Quebec
Frédéric Gonzalo is passionate about marketing and communications, with over 20 years of experience in the travel and tourism sphere. In early 2012, he launched Gonzo Marketing and works as a strategic marketing consultant, professional speaker and trainer in the use of new technologies (web, social media, mobile) with destinations, independent hotels, restaurants and attractions.
He writes regularly about digital marketing and online tourism on his blog at fredericgonzalo.com, as well as for TourismExpress, Pax News, and influential sites such as Social Media Today, Business2Community, Skift, Tnooz, 4hoteliers and ehotelier. Since June 2016, he has been working closely with Skift in the elaboration of its SkiftEDU section, providing "How-To" practical tips for travel brands, and conducting premium webinars regarding digital marketing for hotels and hospitality brands.
He was ranked among the most influential bloggers for marketing and social media in Canada in both 2013 and 2014. In 2015, he published his first book: Social Media Best Practices in Travel Marketing.
From 2008 to the end of 2011, Frédéric was Vice-President, Marketing at Groupe Le Massif. He spearheaded Marketing, Sales & Communications for the Le Massif de Charlevoix development project, crafting the strategic planning to turn the ski hill of Le Massif into a year-round destination, including on-hill accommodations, introducing a touring train between Quebec City and La Malbaie, and the opening of the hotel La Ferme in Baie-Saint-Paul (summer 2012).
Between 2005 and 2008, Frédéric worked in the loyalty and relationship marketing fields, first at VIA Rail Canada where he was at the forefront of the VIA Preference Program for frequent train travellers. Then, with Fido Rewards, where he worked on the relaunch of this unique loyalty program in the Canadian telecom industry landscape.
From 1995 to 2005, Frédéric worked at various levels of the hospitality and travel sector, including front line in various Club Med resorts (1995-1998), managing PR & Entertainment at the winter resort of Valle Nevado, Chile (1996-97), as sales agent at inbound tour operator Receptour Canada (1999), and as sales representative for international markets at Tremblant (1999-2000). He also managed international market development for VIA Rail Canada (2000-2005).
Born and raised in Montreal, Frédéric has worked and travelled in many countries, and he speaks French, English and Spanish fluently with conversational skills in Portuguese and Japanese. An avid soccer player and alpine skier, he has worked in the Caribbean, Latin America, Colorado and Japan.
Frédéric joined the Trans Canada Trail Board in 2019.