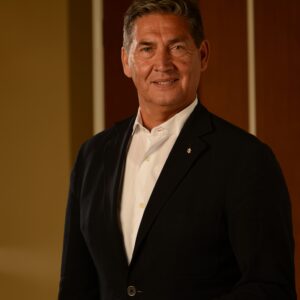 George Lafond
Director, Trans Canada Trail Board
British Columbia
George E. Lafond's professional life has been shaped by four decades of a successful public service career as a trusted advisor to the federal, provincial, civic and Tribal governments, as well as university administrations. The experience he has gained through this career has been sought out by private and public companies, to create community-based partnerships that promote positive outcomes and results for Indigenous peoples in education and employment. This advice concerns a complex array of legal and cultural issues that must give strategic direction to collaborative partnerships that support mutual benefits between the partners. George is a Cree citizen of the Muskeg Lake Cree Nation who has served as a Tribal Leader to the Saskatoon Tribal Council and as Saskatchewan's Treaty Commissioner.  Currently, he serves on numerous boards of for-profit and non-for-profit organizations. 
"Growing up on a Indian Reserve, I heard many stories of the Carlton Trail and its importance, now as a hiker of many trails I'm excited to be a part of a truly Canadian experience that bridges the past and the future." affirmed Mr. Lafond.
George joined the Trans Canada Trail Board in 2020.