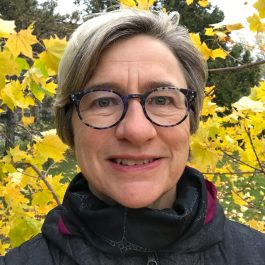 Jane Pearse
Director, Trans Canada Trail Board
Ontario
Jane Pearse retired from the Federal Public Service after 31 years of service. She spent a large portion of her career in the Department of Finance, Financial Sector Policy Branch, following which she was Vice President of Strategic Policy and Investment at Parks Canada, and Assistant Secretary Economic Branch at Treasury Board Secretariat. In these roles, Jane led teams in delivering strategic policy advice to ministers and has represented the federal government in domestic and international fora. Jane is an innovative leader with an ability to influence decision makers and mobilize teams to produce results. Jane has a BA and MA in Economics. Jane is currently working on projects with the University of Ottawa Professional Development Centre and the Centre on Governance.
Jane is passionate about outdoor and backcountry activities. Over the years, she has hiked in all provinces and territories of Canada, including many sections of the Trans Canada Trail, east, west and north. Jane has also hiked overseas, in Europe, Africa and Asia. She enjoys inspiring and encouraging others to share her passion for the outdoors.
Jane joined the Trans Canada Trail Board in 2020.