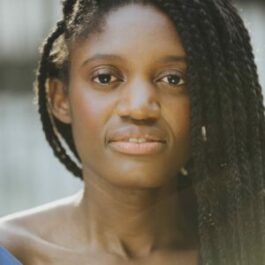 Judith Kasiama
Director, Trans Canada Trail Board
British Columbia
Judith Kasiama is the founder of Colour the Trails, based in Vancouver, BC, and Alberta, that works in advocating for inclusive representation in outdoor spaces, working with brand partners, businesses and organizations to break barriers and create accessibility. Colour the Trails subsidizes outdoor adventures, creates diverse content and are actively working with our allies to create the change we want to see in the world.  
Through adventures and travel, Judith highlights her experience as a black woman who skis, hikes, camps, climbs and explores. A former refugee from the Democratic Republic of Congo, she was raised in South Africa, Australia, the United States and Canada. Judith's unique upbringing allows her to draw from diverse experiences and cultures. Judith's active participation in the outdoors brings to light the importance of representation. Through conversation and grace her work draws attention to underrepresented minorities by changing the narrative that people of colour are not active participants in the outdoors. Judith is a fellow at the Royal Canadian Geographical Society. Judith believes nature is for everyone. 
Judith joined the Trans Canada Trail Board in 2021.