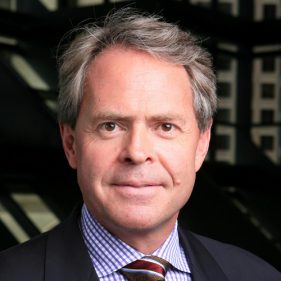 Kirby Gavelin joined RBC in 1987 and is Head of Equity Capital Markets Canada.  He chairs the Canadian Equity Commitment Committee.  Mr. Gavelin holds a Bachelor of Commerce from the University of Calgary, an MBA from the Graduate School of Business of the University of Chicago, and is a Chartered Accountant.
Mr. Gavelin has been directly involved in many of the largest and most complex equity financings for Canadian issuers over the past 30 years.  He has led the firm's execution team in the IPOs for Hydro One, Spinmaster, Tim Horton's, TeraNet, SunLife, Keyera, Aeroplan, Air Canada, Auto Canada, Dollarama, Hudson's Bay and BRP as well as significant follow-on offerings for Enbridge, Trans Canada, Hydro One, Barrick Gold, Petro Canada, Telus and numerous others.
Mr. Gavelin has been a member of the Listings Advisory Committee of the Toronto Stock Exchange, Board of Governors of the Corporation of Massey Hall and Roy Thomson Hall and the Board of Directors of The Learning Partnership.  He is a past Chairman of the Investment Industry Association of Canada (IIAC).  Mr. Gavelin coaches minor hockey in the Greater Toronto Hockey League.