29 June, 2018
10 Instagram accounts that make us proud to be Canadian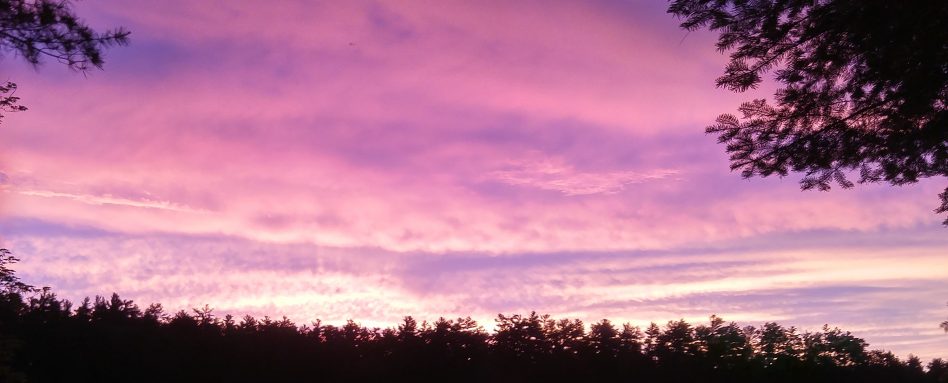 Text: Daniel Baylis
With rugged mountains, patchwork prairies and dramatic coastlines, Canada is a landscape photographer's dream. Even the most amateur shutterbug can produce some handsome images.
We love to follow these ten Instagram accounts, not simply because the pictures are pretty but also because the photographers have an accompanying message: an appreciation for nature, a value for diverse voices, a courageous spirit. While many Instagram accounts focus on the aspirational, these folks are truly inspirational.
Enjoy!
Mel Vogel
Mel is on a solo walk across Canada on the Trans Canada Trail. She believes that everyone has a special talent, and hers is the ability to embrace change and head in new directions. Her photos and videos capture the grittier nuances of a journey of this nature.
Aidan Beckett
Aidan is also currently tackling a walk across Canada. The 21-year-old relays remarkable moments, such as the time he was camping beside a moose and then heard the crackle of the northern lights. The map in his bio link provides a glimpse into the Trail sections he's already tackled. He hopes to complete the Trail in 2020.
Martin Lortz
A professional photographer and writer working in "the outdoor studio." Martin offers a selection of trail photos from Ontario, often highlighting the amazing places you can reach with a mountain bike and a bit of gumption. Also great to follow if you love fishing and motorbiking!
Tea and Bannock
The premise of Tea and Bannock is simple: creating a safe place to talk about the work, interpretation and inspiration behind Indigenous women photographers. The Instagram account highlights the happenings of these women. It's a collective, driven by the idea that together is better. And that itself is beautiful.
Brooke Willson
Based in Canmore, a small mountain town in the Rocky Mountains, Brooke has a self-proclaimed "thirsty heart" for adventure and travel. Her mountain images are stunning, and her canine companion is adorable. Plus, she rocks @KeenCanada shoes—supporters of the Trans Canada Trail!
Math Sparks
A Quebec-based photographer who travels frequently to international destinations. Math loves getting out of his comfort zone, so much that he's made it a lifestyle. Images include sweeping vistas and backcountry trails.
Kevin Dunn
As an official adventurer for the province of Saskatchewan, Kevin's job is to share the multitude of things that make Canada's breadbasket so wonderful. And he does a pretty stellar job. The landscape shots alone make us want to immediately book a ticket, ideally one that will get us to the prairies by sunset.
John Marriott
One of Canada's most accomplished wildlife photographers, John is based in Alberta but known around the world for his stunning images of wolves, bears and other handsome Canadian beasties. His work has been featured in National Geographic, Canadian Geographic and many additional wild magazines.
Brendan Kelly
A young man who bounces between Newfoundland and Prince Edward Island, Brendan highlights the flora and fauna of Canada's eastern regions. His Instagram profile states: "We must protect the environment for those yet to be born and for those who cannot speak." Perhaps the future is in great hands?
Dan Duerden
A west coast teacher with an objective: get people happy, healthy, aware and outside. (Now that's a mission we can get behind!) Dan's photos display oceanic vistas, mountain apexes and international adventures.