8 November, 2017
5 Ways Your Donation Makes The Great Trail Even Greater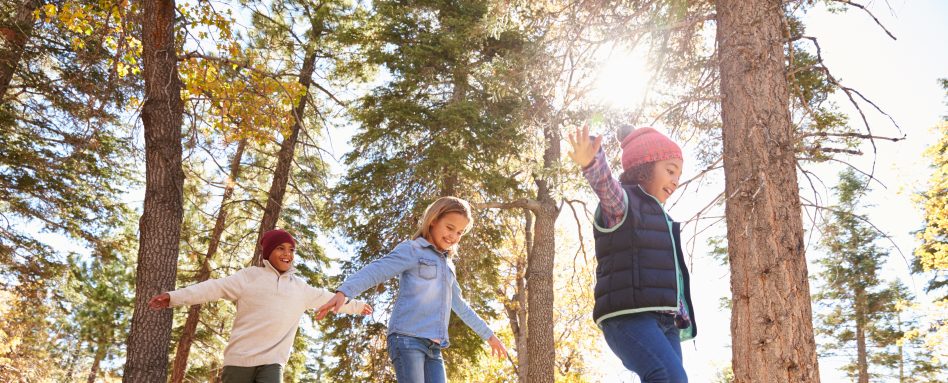 Stretching over 27,000 kilometres, the Trail connects 15,000 communities, and is within 30 minutes of 80% of Canadians. However, our journey didn't end with our connection in 2017. The Great Trail is a multi-generational project that we hope will last for generations to come – with your support.
Perhaps you use the Trail every day, and would like to give something back. Maybe you'd like to honour a loved one by making a donation in their name. No matter how or why you donate, your gift to Trans Canada Trail (the non-profit organization that leads the development of The Great Trail) helps to ensure the Trail will exist for generations to come. It's a generous gesture that keeps on giving.
Here are some of the many ways your donation makes a difference.
---
1. You support innovative new Trail sections
Did you know The Great Trail features one of Canada's few 'floating trails'? Thanks to TCT donations and community-wide efforts, Huntsville, in Ontario, is now home to a groundbreaking new section of the Trail.
This innovative new section, built with the help of Pride Marine Group, is crucial to providing safe passage under the provincial highway at Hunters Bay Bridge. Offering an all-new perspective of Hunters Bay, the greenway route is specifically designed for walking, hiking and cycling. Projects like this are only possible with your generous gift.
Hunters Bay Boardwalk – Photo by Blair Moffatt
---
2. You help make the Trail more accessible
Thanks to TCT donations, Trail users of all ages and abilities can enjoy paddling on one of the country's greatest lakes. Trans Canada Trail Ontario and the Lake Superior Watershed Conservancy oversaw the development of the Lake Superior Water Trail, which included making the route fully accessible. This Trail section's focus on independence, ease of use, comfort and safety allows this ancient paddling route to be used and explored by anyone who wants to enjoy it.
This fantastic paddle route is just one of the accessible sections of the Trail made possible by the generosity of TCT donors.
Paddling on Lake Superior – Photo by Guoqiang Xue
---
3. You empower local volunteers
The connection of The Great Trail would have been impossible without the grassroots work of volunteers, whose efforts are supported by your donations. These dedicated individuals work tirelessly all year round to champion the creation of new Trail sections in their area, and help to maintain the existing ones. Now that we've reached our connection goal, we need to ensure that our invaluable volunteers continue to be supported as they help us make the Trail safer, cleaner and more accessible.
Their fantastic work is made possible with the help of your donations.
---
4. You help to create more greenways on the Trail
Your support has helped TCT take crucial strides in improving sections of The Great Trail. Thanks to your generosity, our Trail team has supported the construction of a pedestrian bridge over the Trans-Canada Highway on Regina's section of the Trail. Other achievements include the connection of the Chief Isadore Trail in BC, and the addition of the East Coast Trail in Newfoundland – two Trail sections providing spectacular scenery and experiences.
However, we know we can do even better as we move forward.
Your continued support is critical to providing our Trail partners with the means to make their Trail sections safer by converting interim road routes to greenways – making the Trail more enjoyable for hikers, cyclists and walkers.
East Coast Trail in NFL – Photo by Jennifer Murray
---
5. You help us forge closer bonds with Indigenous communities
Local Indigenous communities have a deep connection with the Bras d'Or Lake Water Route in Cape Breton, Nova Scotia, which was supported by your donations. Mi'kmaq communities located on the shores of the lake worked in partnership with TCT in developing the 387-kilometre water trail that takes in the rich history and striking beauty of the Bras d'Or Lake, a UNESCO-designated Biosphere Reserve.
We'koqma'q First Nation helped to create a water access point on Skye River as it enters the lake, which connects to an interpretive section of the Trail. Eskasoni First Nation also developed a water access point on Goat Island, connecting the water trail to another land trail for tourists and locals. Meanwhile, Potlotek First Nation developed a water access point near the sacred site of Chapel Island, linking The Great Trail to this National Historic Site and sacred place to the Mi'kmaq communities.
TCT's mission to create closer relationships with Indigenous communities across Canada is supported by your generosity.
Bras d'Or Lake Water Route – Photo by Warren Gordon
---
Making a donation to TCT is simple!
Click Donate or contact our Donor Services Team at 1-800-465-3636 or donorservices@tctrail.ca