14 September, 2023
5 Fascinating Facts About Toronto's Waterfront Trail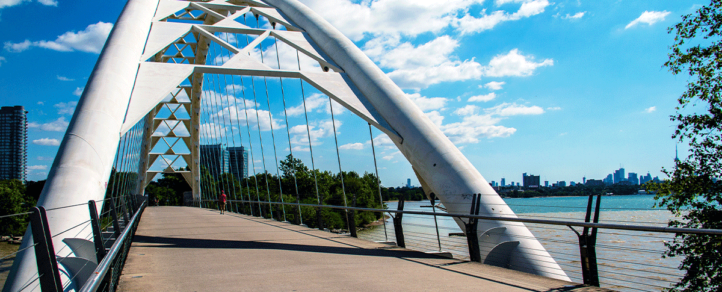 If you're in and around Toronto, the Waterfront Trail is a must. Hugging Lake Ontario, it's part urban playground, part natural beauty and part active transportation hub. What's more, the Martin Goodman Trail section of the Waterfront Trail is part of Canada Running Series' upcoming TCS Toronto Waterfront Marathon in October 2023 (hint: it's not too late to register and support Trans Canada Trail, an official sustainability charity partner!)
Here's a closer look at this waterfront wonder.
It's on the Trail!
Several sections of the Waterfront Trail are part of the Trans Canada Trail network: it runs from Toronto to Burlington, Ontario, via five Trail sections: the Martin Goodman, Etobicoke, Mississauga, Oakville and Burlington. Altogether, the Waterfront Trail sections of the Trans Canada Trail span close to 100 kilometres. Pro tip: It makes for an exceptional outing on a sunny day!
It was recently accessibility mapped
The Waterfront Trail was recently mapped through Trans Canada Trail's Accessibility Mapping Program, which works with trail users with disabilities to collect and disseminate information through AccessNow technology. This provides trail users with accessibility information, allowing them to make informed decisions about travelling on the Trail. The Martin Goodman Trail and the Mississauga Waterfront Trail have recently been accessibility-mapped.
It's a popular route for all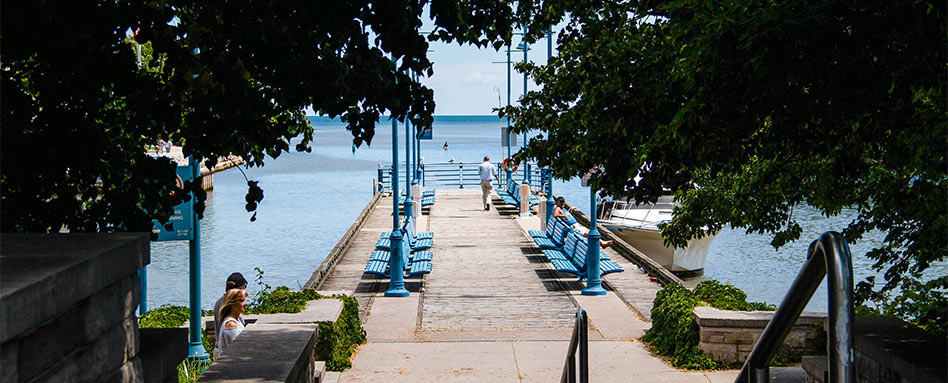 This paved and accessible Trail section is an uber-popular cycling, walking, running and rolling route for commuters and recreational users. It's also a great training ground for those looking to up their athletic prowess.
It's very well networked
Not only is the Waterfront Trail part of the one and only Trans Canada Trail network, it's also part of the Great Lakes Waterfront Trail network, which connects 155 communities and First Nations along its route.
It's close to all the cool stuff
Be part of the action as you pass along beaches – including the delightfully named Sugar Beach – plus parks, museums and much more! Highlights include Ontario Place, ferries to Toronto Island, Scotiabank Arena, and food and drink spots galore.
Support the Trail through your participation at the TCS Toronto Waterfront Marathon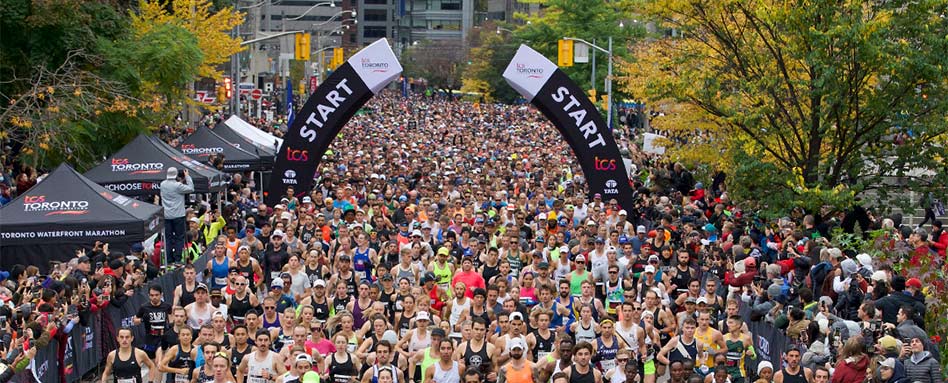 Trans Canada Trail is a proud sustainability partner of Canada Running Series; participants can select Trans Canada Trail as their chosen charity and raise funds in two ways:
1 – By actively fundraising, asking their family, friends and community network to support their race by contributing to their chosen charity.
2 – By making a charitable donation as part of their race registration.
Choose from a 5-kilometre, 10-kilometre, half marathon or full marathon event and support Trans Canada Trail at the same time! Sign up today.
Donations raised through this partnership will further Trans Canada Trail's work in making the Trail safer and improving accessibility for all, allowing people to access nature from coast to coast to coast.